Worried about leaving your pets home alone & who to take care of them while you're out of the house?
As most of us are now required to go back to our offices, we might have no choice but to leave our pets home alone! You may worry about whether they're getting enough food and water, whether they're being destructive, or even if they're missing you. But with a little preparation, you can rest easy knowing that your pet is well taken care of!
Join our mailing list and never miss a update!
Here are everything you need to know to make sure your pet is happy, safe, & taken care of while you're away:
1. Make sure your pets has enough food and water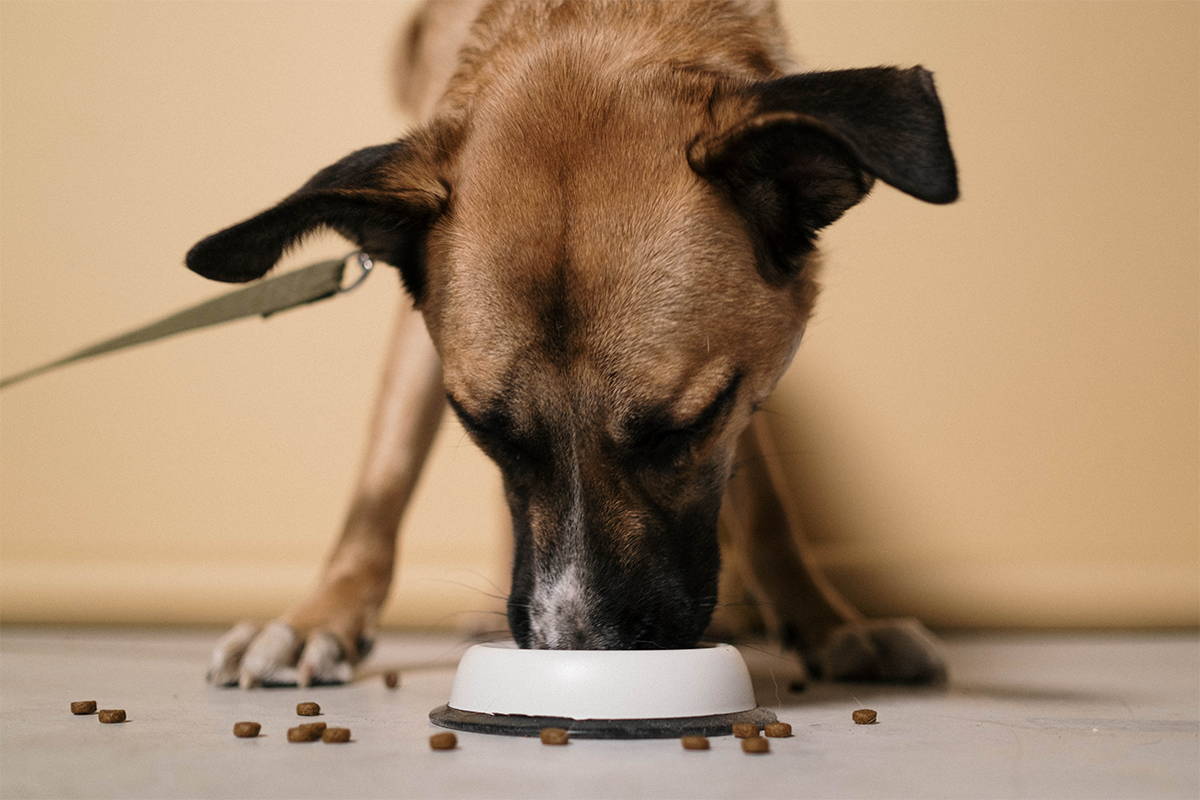 One of the most important things you need to check before you leave is your pet's food & water. As how food & water is essential to us, it is obviously essential for your pets as well! Make sure your pet has enough food and fresh water to last them the entire time you're gone so they don't starve.

If you don't have someone come to your house to check or refill your pet's food, our pet feeders is the perfect solution for that. For water, our pet fountains will make sure your pet has fresh and clean water for them to drink while you're away. Feel free to check them out!

2. Make sure their toilet is taken care of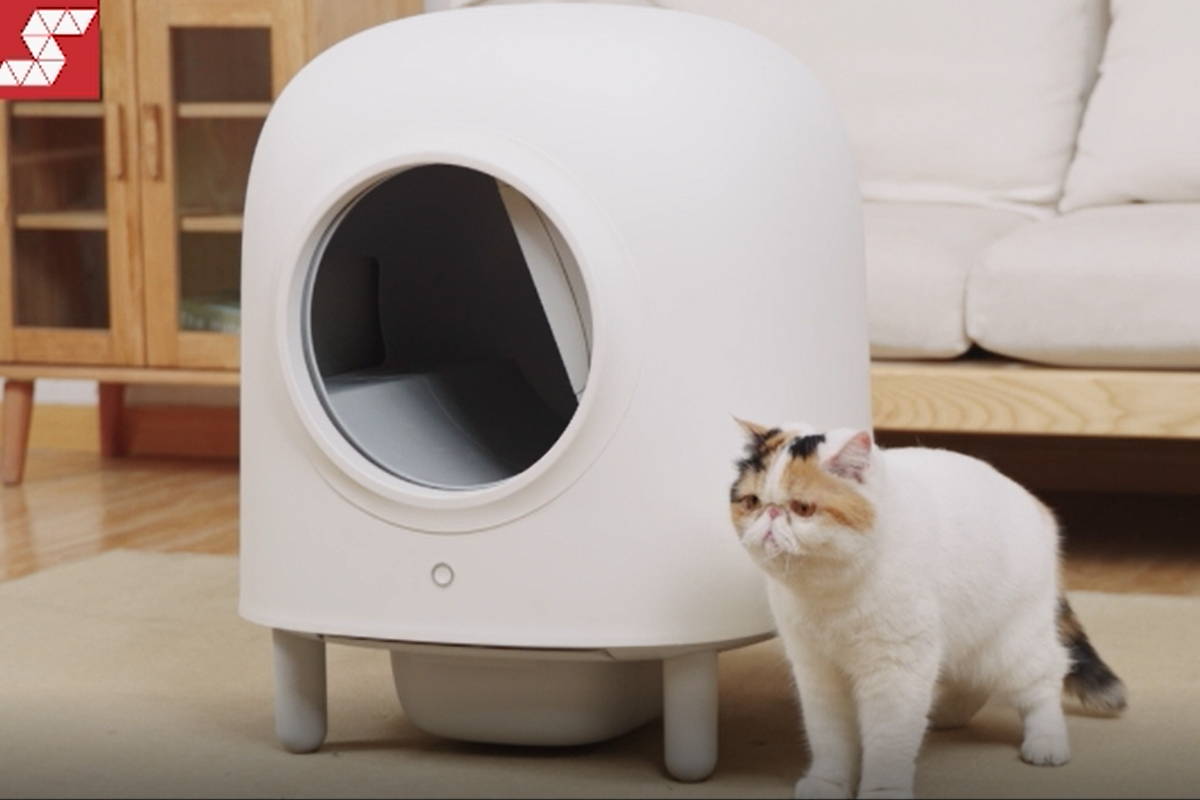 When you have to leave your pet home alone, the last thing you want is for them to have a bathroom accident inside the house! If you have a cat, automatic cat litter boxes are recommended since you can't clean their litter box that often. Automatic cat litter boxes ensures that your cat's litter box is always clean. Check out these automatic cat litter boxes that has lots of amazing features: PETREE Automatic Cat Litter Box WIFI Model Gen 1 Model & PETREE Automatic Cat Litter Box Gen 2 WIFI Model!

For dogs, you must ensure to establish a routine for them when and where to potty. You can also take them out before you go to work and immediately after coming home from work. You also must ensure that you train your pets for a healthy routine so they will be calm, avoid separation anxiety, and they'll know what to do while you're out of the house.
3. Check in on them regularly & stay in contact with them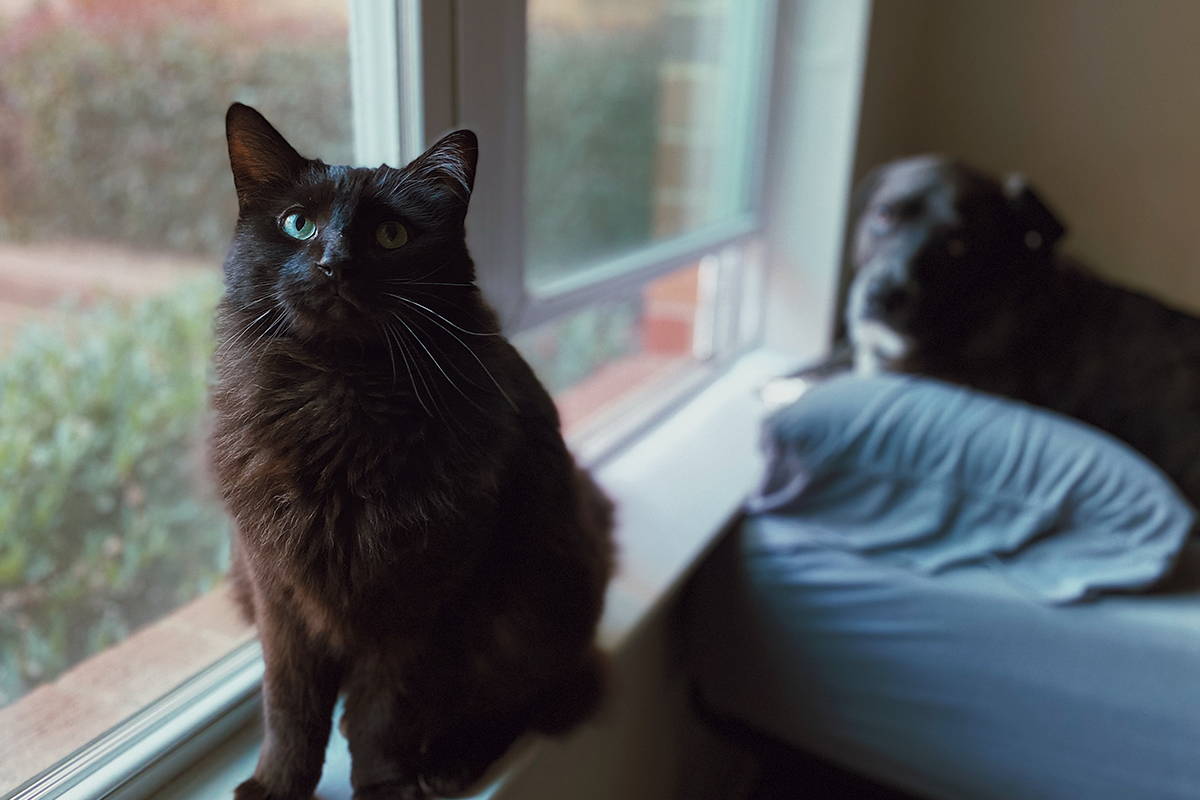 The best way to do this is to set up a pet camera so you can check in on them regularly! There are plenty of great options out there, from simple cameras that just let you see and hear your pet to more advanced ones that dispense treats and even allow you to talk to them so you can stay in contact with them. Letting Your pets hear your voice will greatly decrease their separation anxiety! Pets can also become dehydrated quickly, so be sure to monitor their food and water intake while you're gone. Make sure to put the pet camera in a safe place or they may be able to knock it over or damage it. A good place to put it is on a high shelf or in a corner where they can't reach it. This is the best option if you can't hire a pet sitter or walker while you're away.


These pet cameras can help you to not just to monitor them, but also talk to them! Check out SMARTPAWBurpurr Pet Camera Eyepet3 for a simple camera. Skymee Petalk AI II is perfect if you want a still camera & a pet treats dispenser at the same time! If you want the whole package (monitor, treat, talk, & play with your pets), Skymee Owl Robot is the one for you!
4. Provide a safe space without hazards for them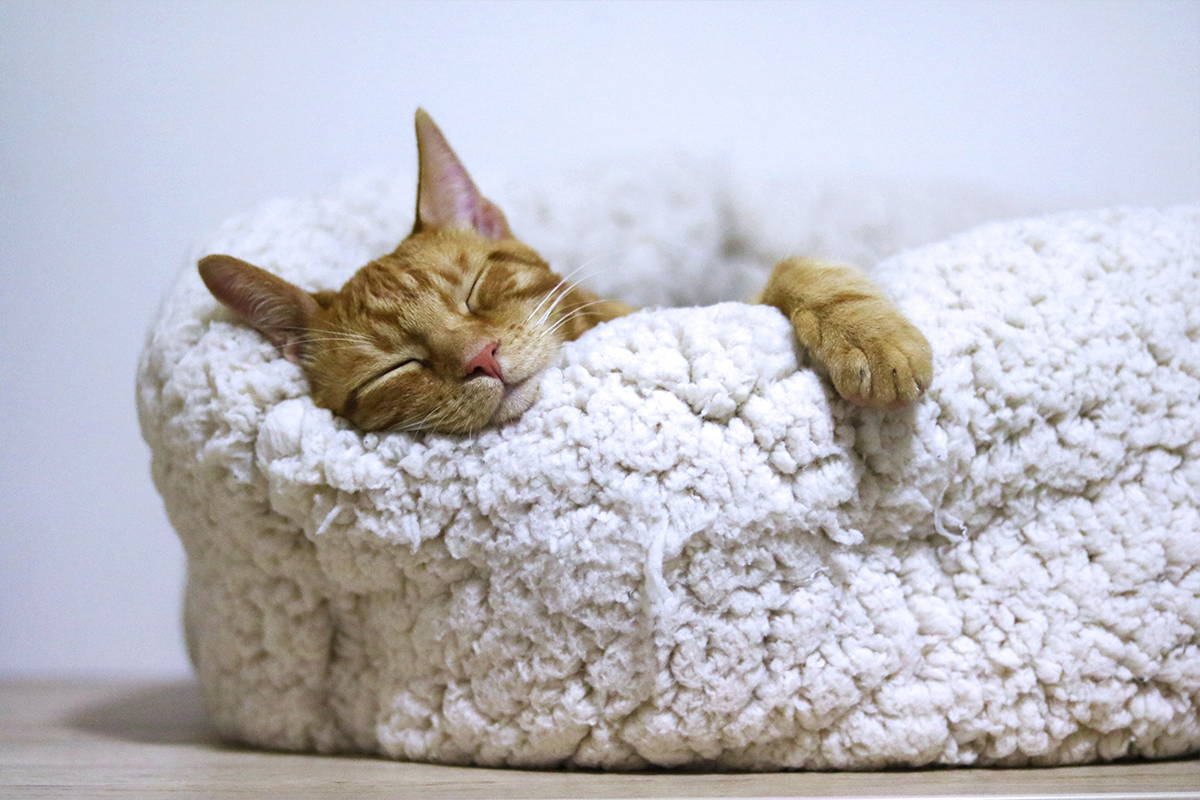 Pets need a comfortable, safe place to stay while you're away! This means pet-proofing your home and making sure there are no hazards that could harm them. This includes things like electrical cords, cleaning supplies, and anything else that could potentially harm your pet. Make sure to put these things away in a safe place before you leave so that your pet can't get to them.

This also means providing them with a blanket or bed that is comfortable and smells like you, as this will help them feel more secure and help them with separation anxiety. If you're using a crate, make sure it's the right size for your pet and that they have plenty of room to move around. The temperature in their space should also be comfortable, as pets can get overheated or cold easily.

Finally, provide some background noise such as a radio or TV to help drown out any unsettling sounds from outside. Some pets may find solace in listening to calming music while their owners are away.

5. Make sure to keep their minds occupied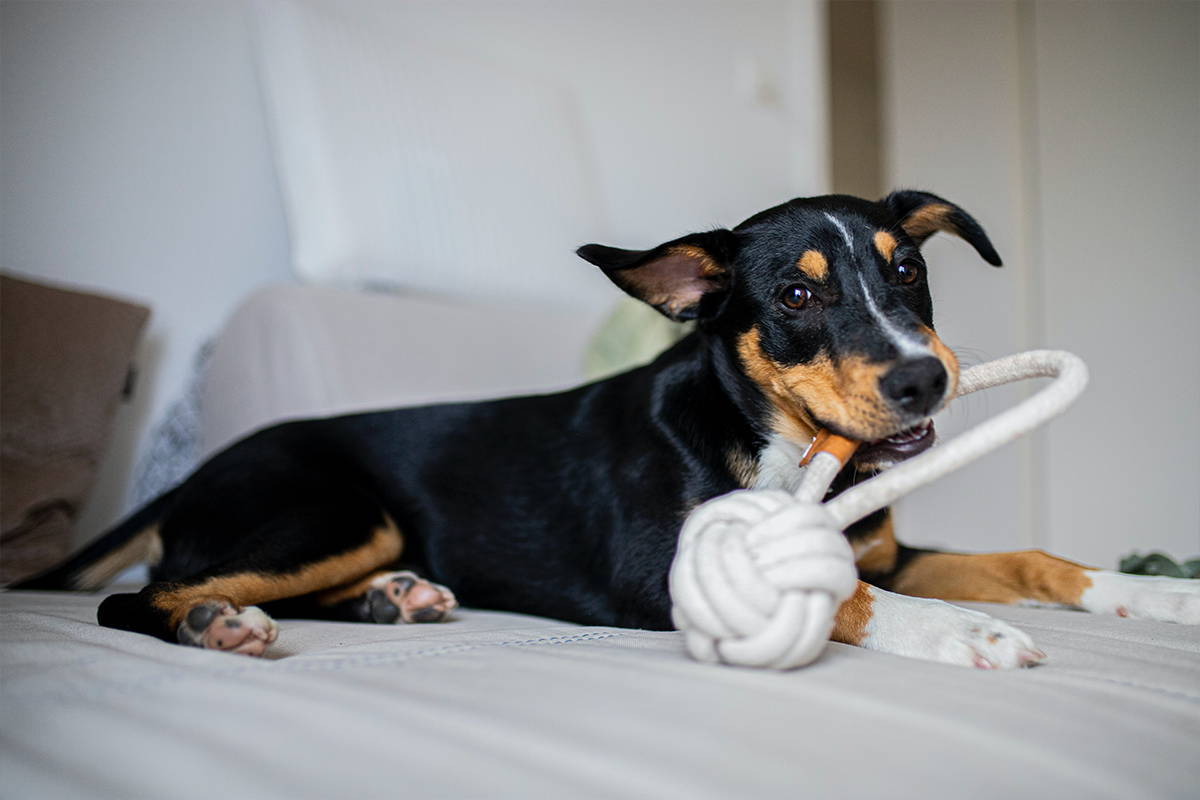 One way to keep your pet from getting too anxious while you're away is to make sure they have something to do. This can be anything from a Kong toy filled with treats to a new puzzle toy, or an interactive toy to keep them entertained. If you have a dog that loves to chew, make sure you have plenty of bones and chews on hand for them to gnaw on. For cats, leave out some new toys or scratching posts for them to explore and play with. Pets get bored just like humans do, so leave them with a toy or two.

Here are some interactive toys that will surely keep your pets occupied & entertained for a long period of time: Wickedball - Interactive Pet Toy perfect for both cats & dogs &Cheerble Mini WickedBall Interactive Cat Toyespecially made for cats!

You can also check out these 5 Ways to Keep Your Pets Entertained While You're Away to learn more!
6. Hire a pet sitter or walker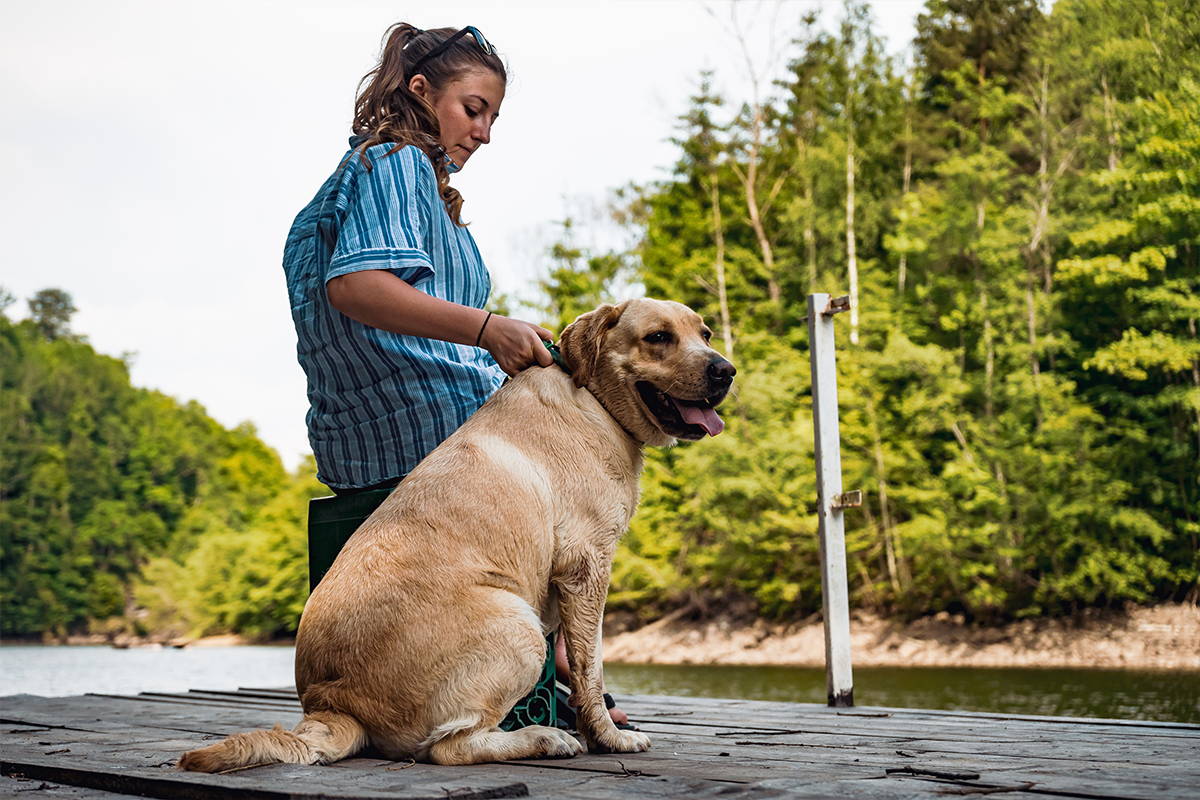 If you're going to be gone for more than a few hours, it's best to hire a professional pet sitter or dog walker. This way, your pets will have someone to take care of them while you're away. Make sure to choose someone who is trustworthy and who you feel comfortable leaving your pets with. They can provide companionship, fresh food and water, and a potty break if needed.

But if you can't hire a pet sitter or walker, another option is to set up a pet camera which was mentioned earlier so you can check in on your precious pets while you're away. You can actually also set this up even if you have a pet sitter so you can monitor them both just for assurance!
7. Tire them up as much as you can before leaving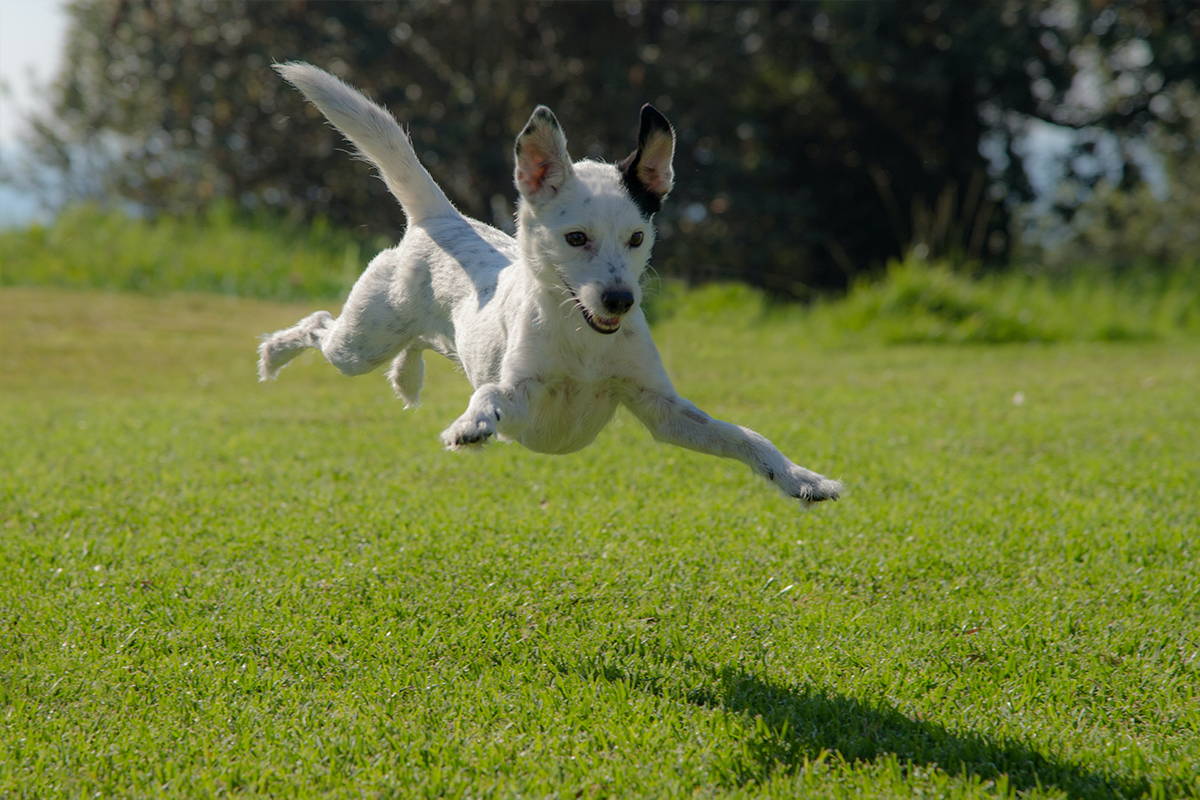 One of the best ways to minimize your pet's anxiety while you're away is to make sure they're tired out before you leave. This one is especially important if you have a big hyper dog! A good game of fetch or a long walk will help them burn off energy and hopefully result in a calm pet when you're gone and sleep while you're away. This will also make sure your pet gets plenty of exercise as they need everyday. This will also avoid bad habits to form where they end up wreaking havoc all over the house! A tired pet is a happy pet, so make sure they get plenty of exercise before you leave them home alone.
8. Train your pets with a healthy routine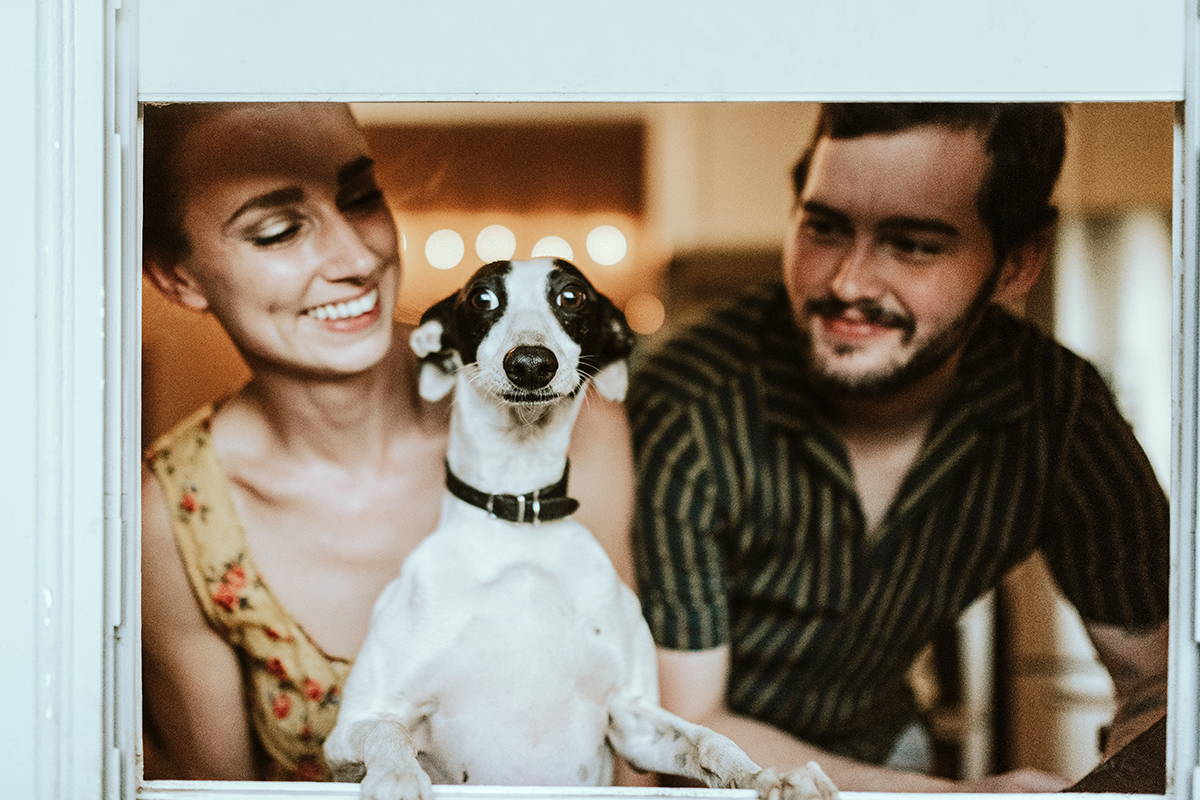 It is important to teach your pet that being home alone is absolutely normal and okay and that you will eventually return soon! This will help with avoiding separation anxiety and your pet developing bad behaviors which can create mess inside your house. You can practice going in and out of the house often and ringing the doorbell at random times and not only when you're going out of the house. This way, they won't be alarmed each time you need to go out. You can increase the times where you are out gradually. Train them slowly and be patient with your pets. Pandemic season must've gotten them used to your presence so make sure you help them adjust accordingly.

If you're also going to be using a pet camera, it's important to get your pets used to it too before you leave them alone with it. Otherwise, they may become anxious or stressed when they see it. To do this, simply set up the camera and let them explore it and get used to it at their own pace.

You can also check out this tips for Pet Separation Anxiety (Causes, Signs, and How to Prevent It Especially If You Plan on Returning to Work After Covid-19) to learn more!
9. Keep your 'going out' & 'coming home' greetings calm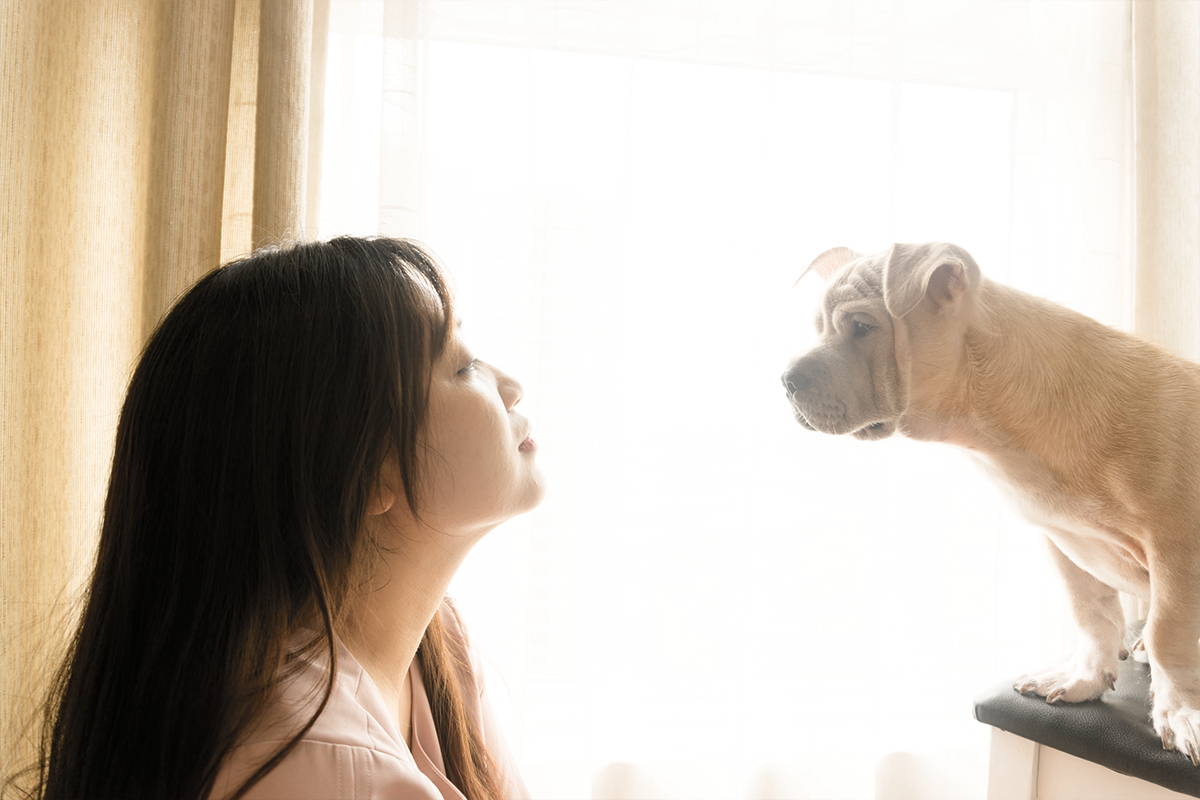 This also has something to do with your pet getting used to a routine! Try not to make a big deal of you coming home and going out of the house so they won't develop separation anxiety and think of it as normal and totally okay. When you come home, try to keep things low key. Avoid using an excited voice or making too much noise. This can be confusing and overwhelming for your pet, who may not understand why you're coming and going all the time. Instead, stick to a calm greeting that lets them know you're there without being too overstimulated.
10. Get your pet a companion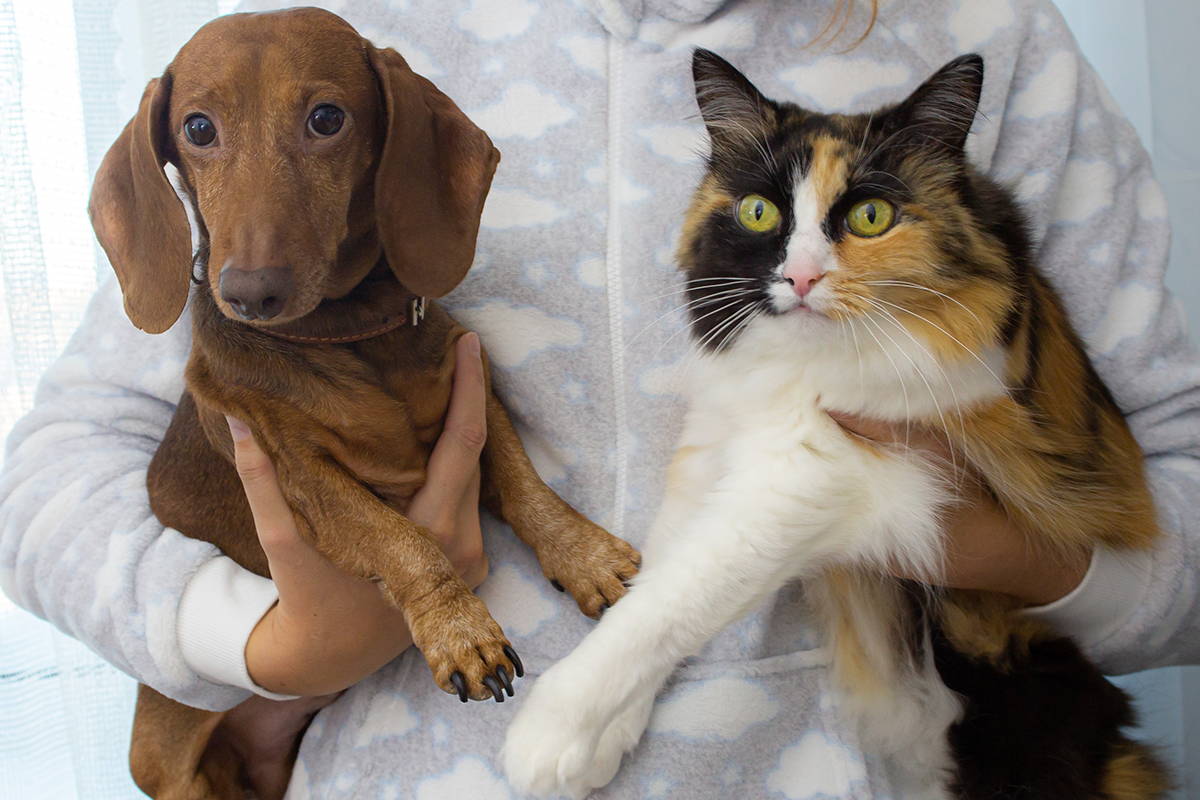 If your pet is good at socializing, it's a good idea to get your pet a companion! This could be another cat or a dog. Having someone to spend time with will help your pet feel less anxious and stressed while you're away. But of course, make sure your pet is okay with having another pet around as it might cause a fight and end up going in the wrong direction. Instead of providing your pet a companion, they might see the other pet as an enemy or a threat. This comes with a responsibility of getting both of the pets get used to each other so make sure you do your research and make time to integrating them with each other.
11. Make sure they're at the right age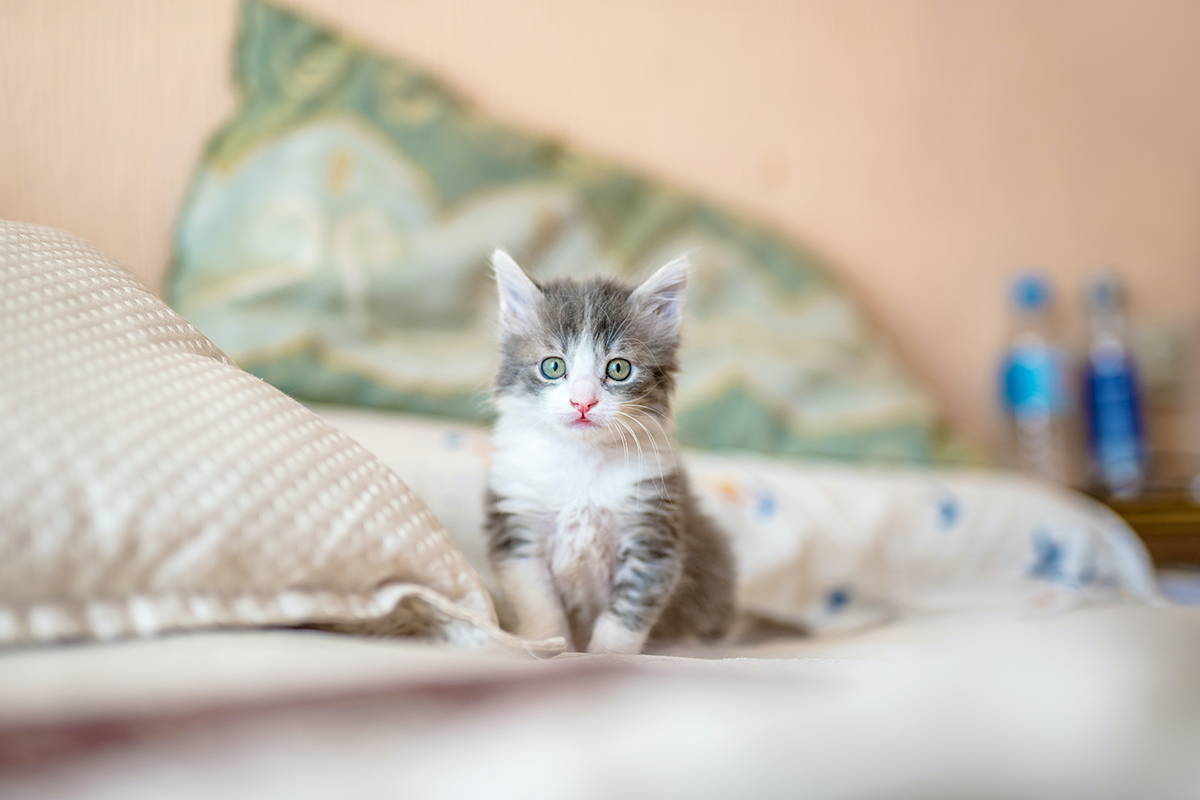 Leaving baby kittens/puppies and senior pets way too long is a no-no! This is because they have lots of needs that needs to be attended physically and taken care of compared to middle-aged pets! Plus, you have to consider the time they need to get used to you being out of the house for hours. If left unattended, this may lead to health issues! Puppies/kittens are especially hyper and curious as well so they usually can't be left unattended. If you really have no choice, this is the best time to hire a pet sitter to make sure they have everything they need! For puppies/kittens, 2 hours a day is the limit where you can leave them alone. For seniors, you can leave them about 2-6 hours depending on how well they are trained and their health issues.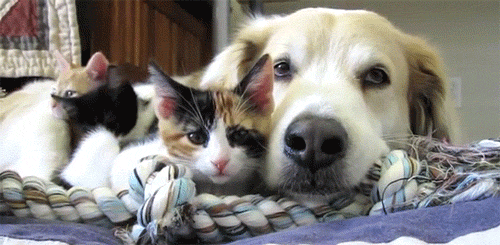 Leaving your pet home alone can be a stressful experience, but just be prepared with these pointers and your pet will surely be happy, healthy, and safe even when they have to be home alone. Don't forget to make up the lost time on weekends as much as you can so you can still spend some quality time with your precious pets and make them feel loved!
Share this with your fellow pet owners and you can also leave a comment down below about your experiences and tips about leaving your pets home alone, we would also love to read them!

Sign up to our newsletter down below & follow us on Instagram @sgsmartpaw to stay up to date with our weekly blog articles!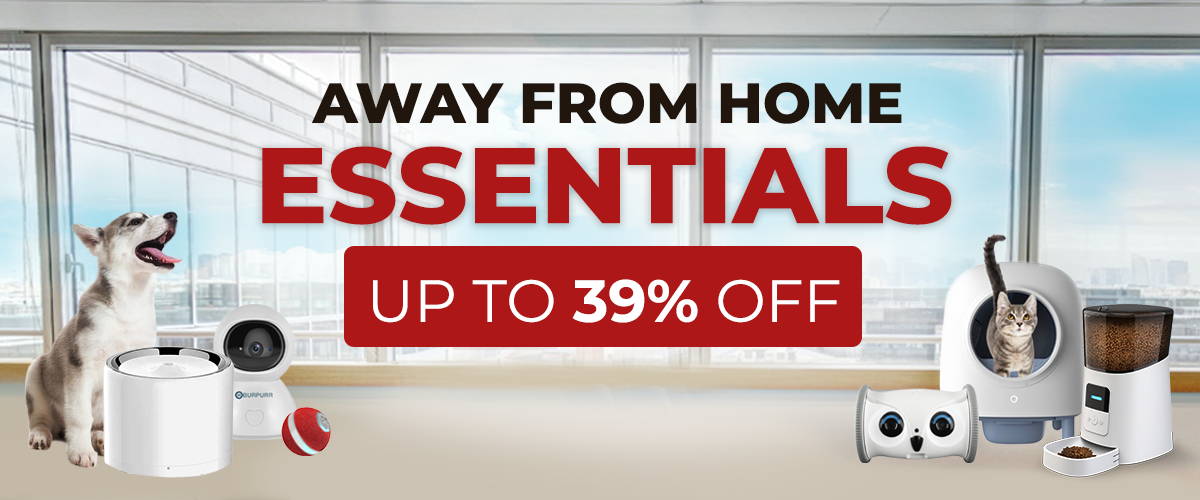 Get our "Away from Home Essentials" with up to 39% OFF + $10 OFF min spend $159 until July 31, 2022 ONLY!! ⁠! SHOP HERE NOW!⁠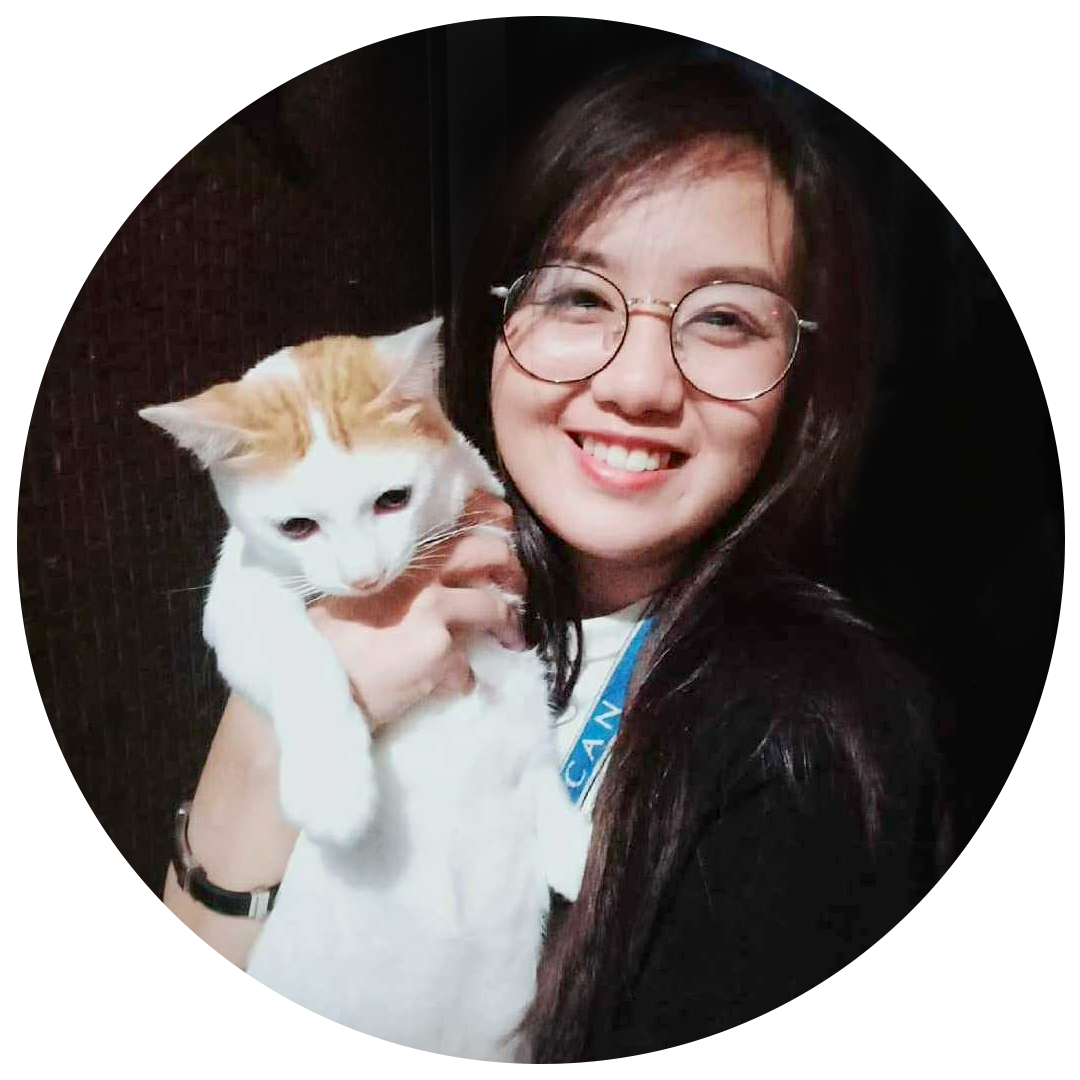 Hazel loves pets & she has owned cats, dogs, & even hedgehogs! She also fosters cats & dogs in need around her area. With her social media & copywriting background, she gladly shares her knowledge of pets through these articles!