Skymee Petalk AI II Pet Camera Automatic Pet Treats Dispenser
Suitable for both dogs and cats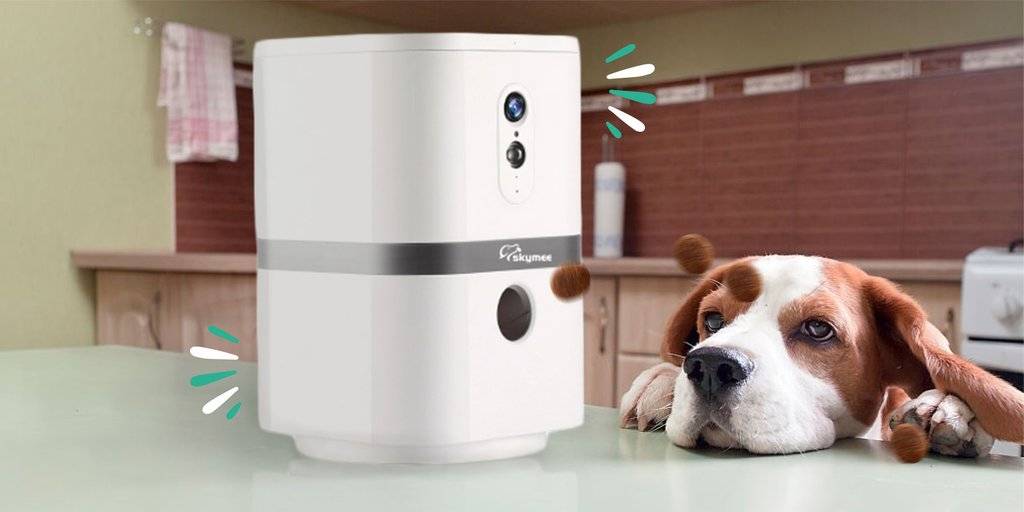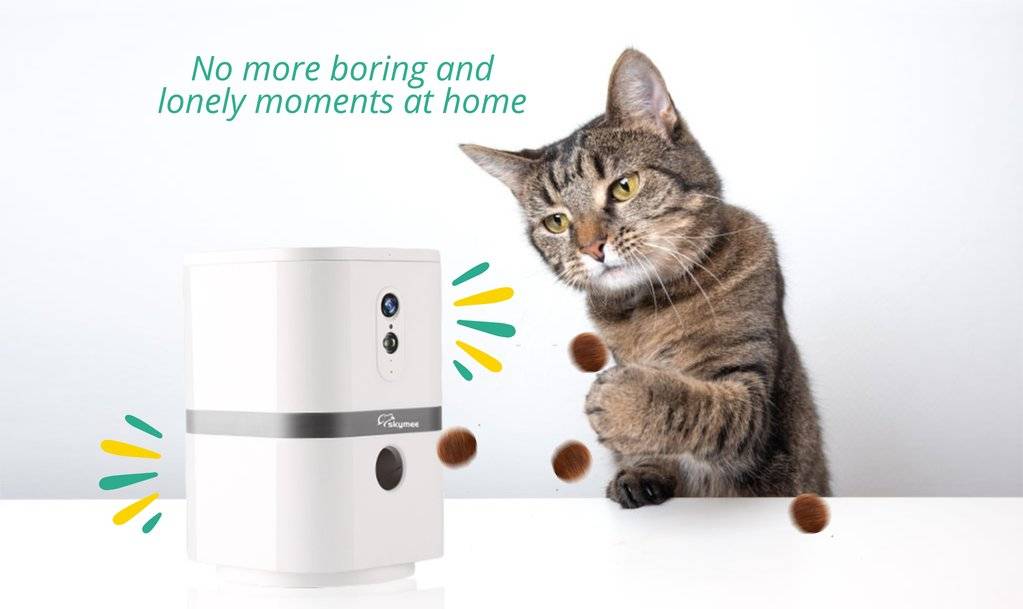 Skymee Petalk AI II Pet Camera Product Features
Higher-definition camera with 4 resolution options.
Clearer microphone with lesser background noise.
Wider field of vision with 180° rotation pan.
Night vision with auto & manual turns on/off.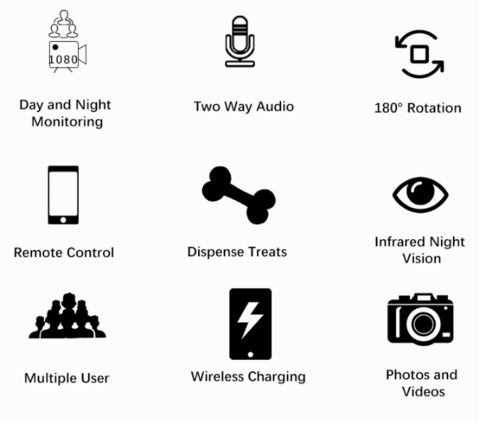 Infrared LED Night Vision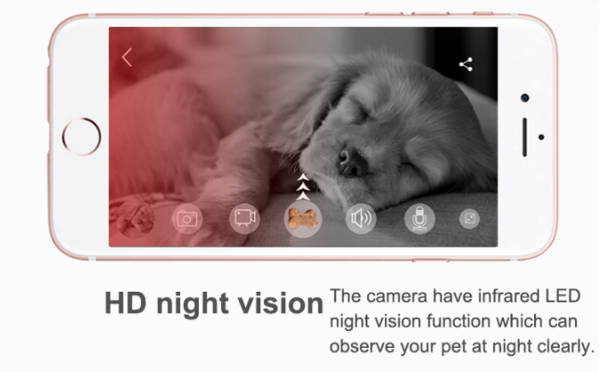 Two-way audio, let your presence be felt by your pet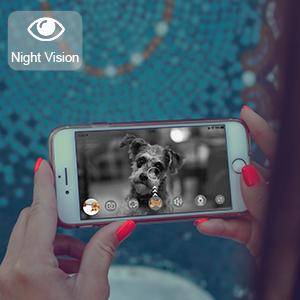 Photo and Video, one-click sharing
Real-time video, history recording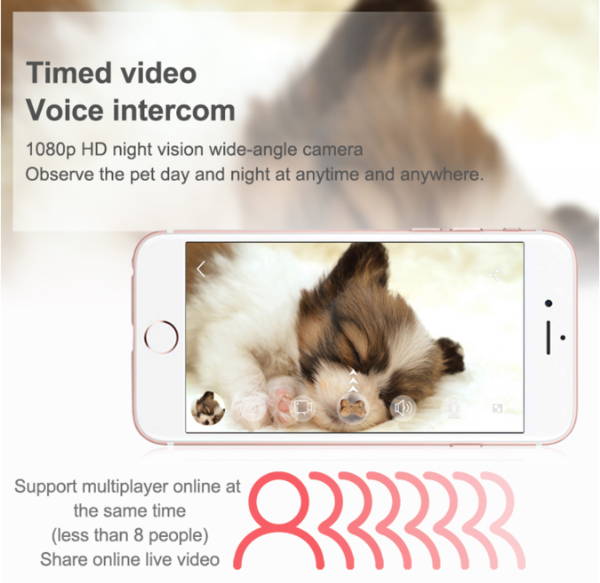 Smart motion detector tells you when your pet is moving around at home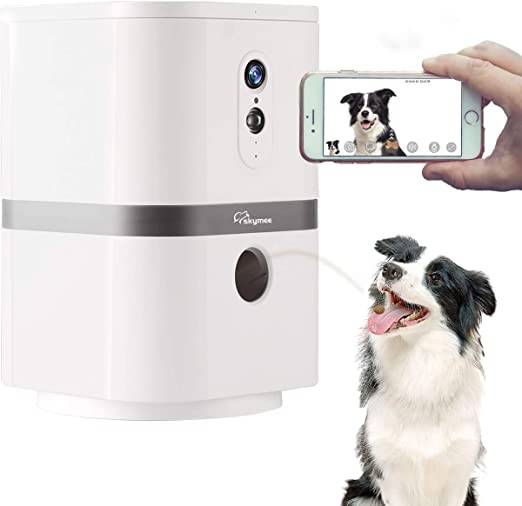 Comes with night vision camera for more visibility when you are working late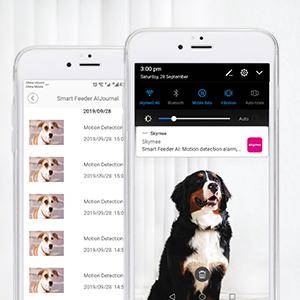 You can interact with your pet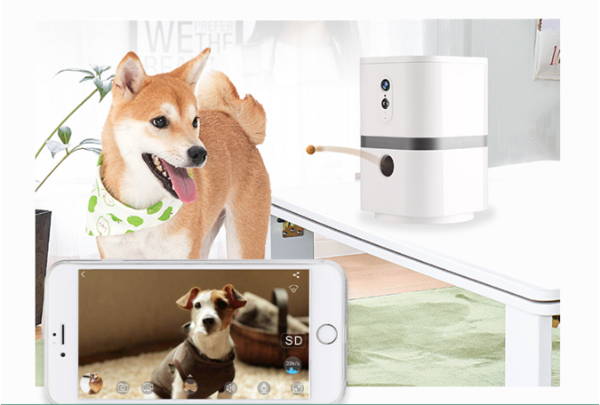 Suitable for different treat sizes and can be used as a wireless charger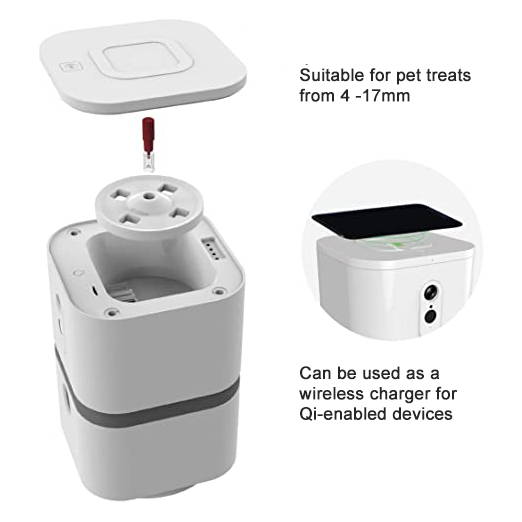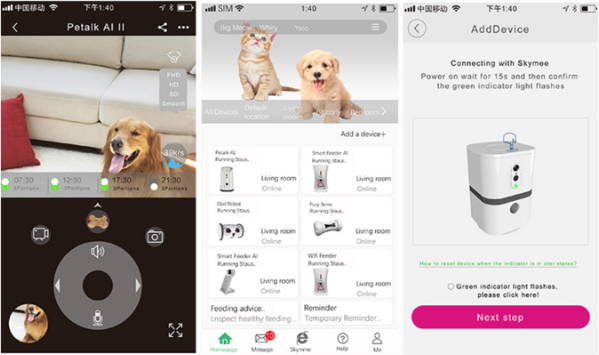 1. Power on the device (Type-C USB cable) and download Skymee App.
2. Open the Skymee app and register an account. Hold the SET button for 5s.
3. Add the Petalk AI II device and enter your WIFI password correctly.
4. Show the QR code on your phone to the camera. Keep a small distance (about 5-10cm). When you hear the "beep" sound, click Next and you're all set to go!
Multi-User Access: Shared Joy is Double Joy
You can log in to your app account on other people's mobile phones, or, you can share access to the owl robot with your family members. This allows anyone to play with your pet while you are away.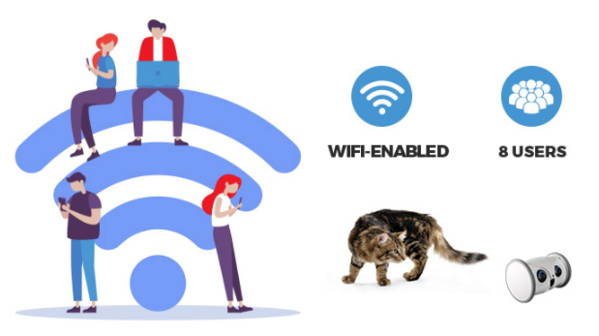 How To Connect With Other Phones?
After you connect your phone to Owl Robot under Wifi, set up a password for your app account via My Account > Security > Set Password.
Your family and friends can log in to your account on their phones by entering the password you provided.
Advanced Privacy Protection
When someone has signed into your account, the Skymee device light will turn blue. This indicates that there are people watching through the camera.
To revoke access, just change your account password and others will not be able to log in.
Camera: 1080P Full HD with 4 Resolutions
Range: 180° Rotation Pan & 4X Zoom
Modes: App Manual Control / Auto Treat Dispenser / Manual Feed Button
Input: Type-C USB Cable
Dimensions: 15cm x 15cm x 27cm (H)
Weight: 1.2kg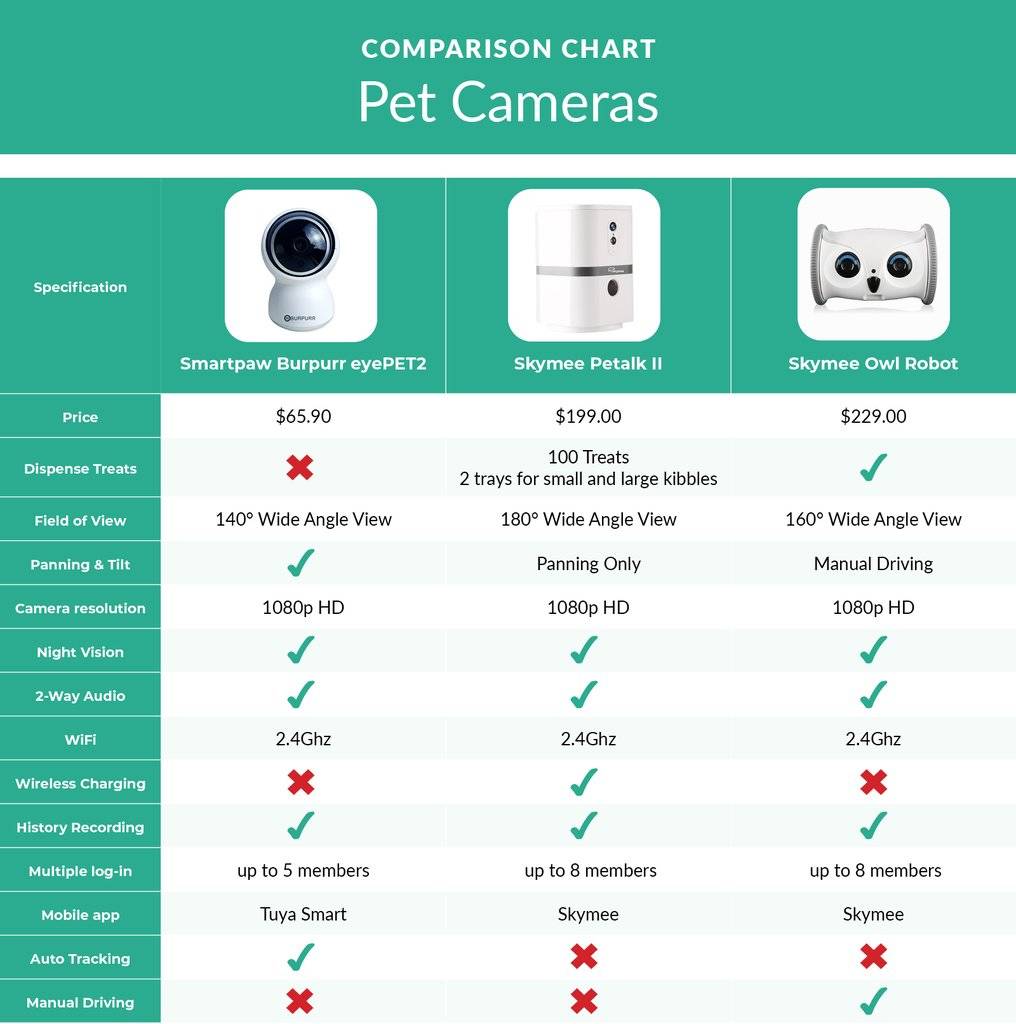 Excellent product at reasonable price
Dear customer, thanks for the kind feedback!
Brilliant invention!!
Keeps us pet-owners a peace of mind as we can talk to our furry friend from far away!! And even feed a treat! Thanks again for a wonderful device!
Dear customer, thanks for the great feedback!
Great gift for dogs
Bought it for my dog birthday and wasn't dissapointed
Dear customer, thanks for the great feedback! Glad that you liked it
Price reasonable okay purchase
Got it during promotion and so far so good. Shipping was pretty fast
Dear customer, thanks for the great feedback!
Alternative to furbo pet camera
This is exactly what a Furbo pet camera does, but different brand. Super fun to play with. Can be better if seller can recommend what type of pet treats
are suitable to put in. In the end Holistic pet treats works the best for me.
Dear customer, thanks for the great feedback!