Compare
Pet Feeders
Compare our popular pet feeders.
Testimonials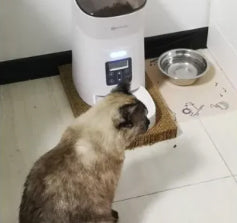 Good Quality Pet Feeder For All Dogs & Cats
Quite impress on the product so far works fine, easy to setup and my cat have gotten used to it quite fast as well. She hags around it when she feels is about time to drop the food. The only but is that the blue light is crazy bright.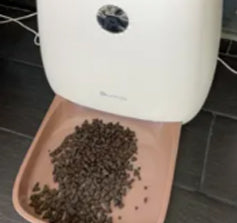 Return Customer for Pet Feeder
2nd purchase from this seller, fast and efficient!... Seller is very helpful and responsive... Answers to all my repetitive questions 😂.. Items is easy to install plug and play... hope my cats love it! Thank you seller for the free gifts too! Definitely coming back to this store!
Impressive Pet Feeder For Cats
Very pleasant transaction! Seller don't hard sell at all and recommend the product they think is suitable for your need 👍🏻 seller was also very helpful to answer all my queries! Pet feeder seems to work fine other than the first night. Feeder was offline and could not access into the app. It would be better if the pet feeder can connect to 5G network. Nonetheless, now my fur baby looks forward to every morning for his automatic dispenser which calls out for him to eat 😸