SmartpawLite Pet Nail Grinder Trimmer LED Model New Version
Note : Video above is the old model ( already phased out )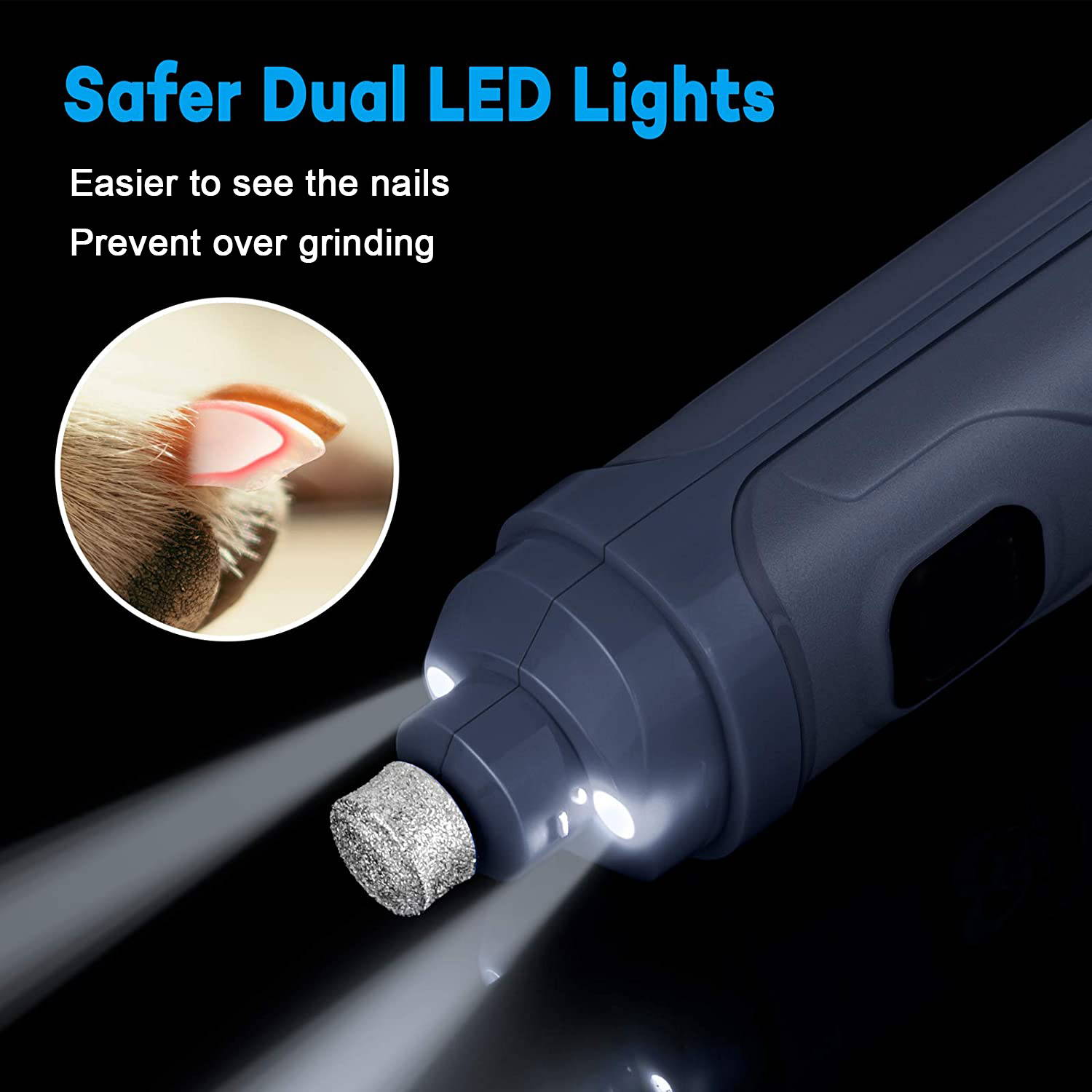 Upgraded with 2 LED Lights
SmartpawLite Pet Nail Grinder Upgraded LED Model New Version is upgraded with 2 powerful LED lights for safer and more efficient paw grooming and trimming.
With the LED lights on, you have a clear view of your pet's nail preventing you from over grinding and hurting your lovely pets.
Super-power & Low Noise Motor
Our pet grinder uses a high-tech motor, not only powerful and effective but it gives a lower noise below 50dB.
It allows you to effectively trim your pet's nail in a few minutes without causing so much stress, anxiety and unnecessary commotion on your pets. Your pets can relax and enjoy a calming pet trimming.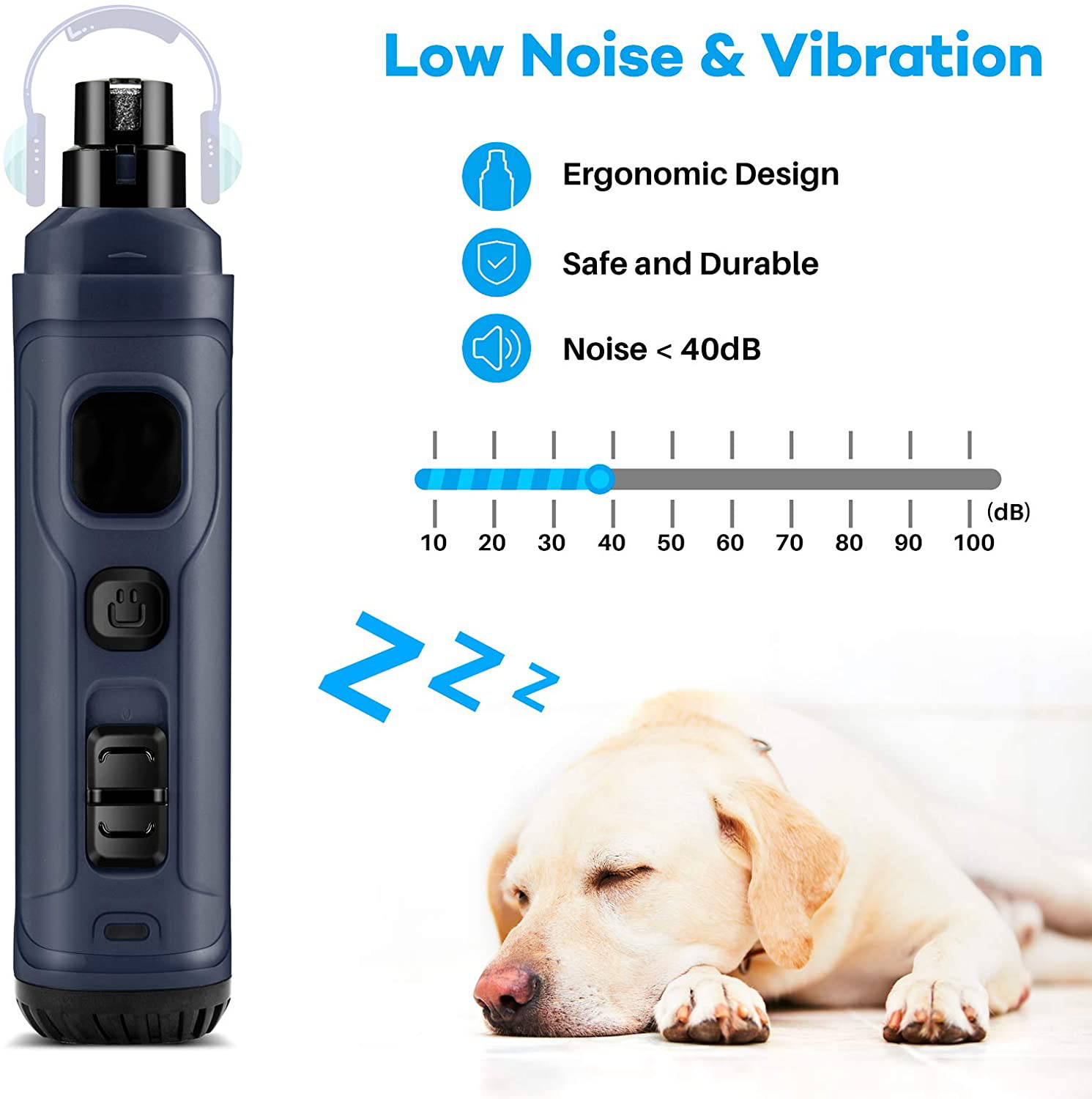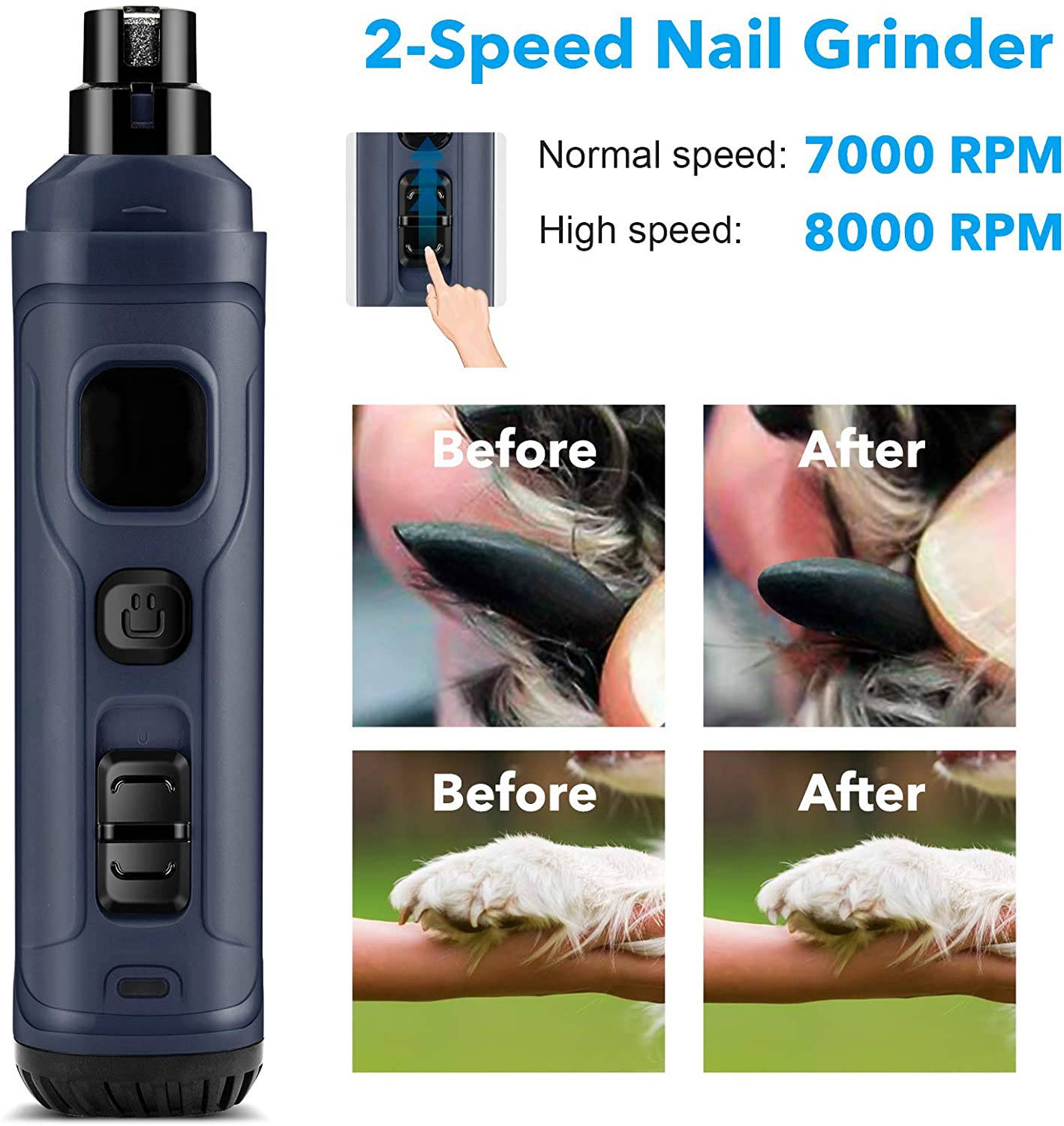 It has two rotation speed settings (High and Slow) and three ports to match small, medium to large breeds.
Choose the appropriate setting and size depending on your pet's size and nail hardness.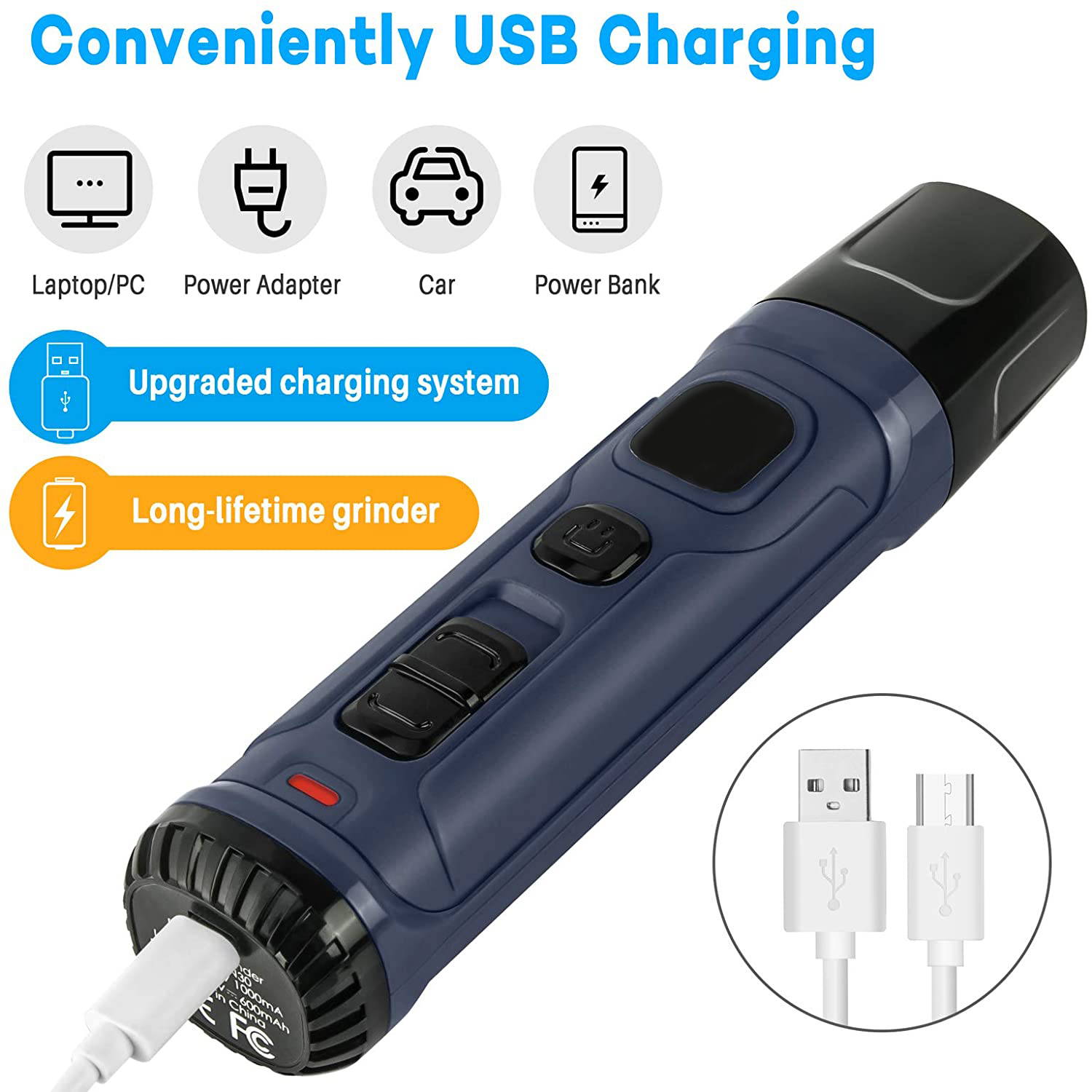 Long Battery Life, Rechargeable & Portable
It is rechargeable with a USB port, which you can conveniently connect with your car, computer, power banks, etc.
Its battery can last up to 3 hours after a full charge.
It's lightweight, portable and has an ergonomic design that makes it convenient to use with a left or right hand and easier to manoeuvre at every corner of the paw.
Recommended By Professionals
This nail grinder is recommended by vet professionals and pet groomers because of its safe and powerful grinding materials.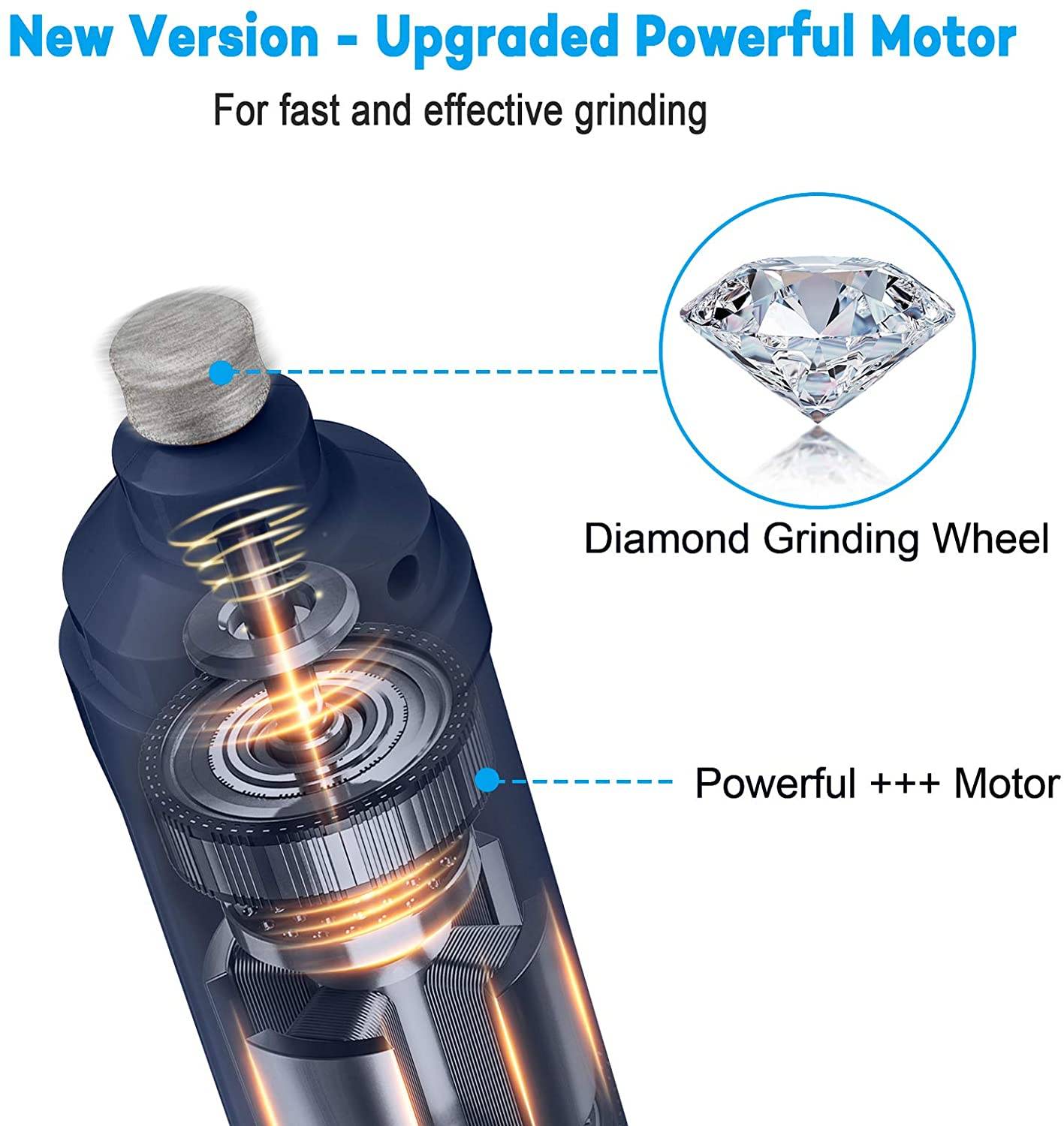 Why choose SmartpawLite Pet Nail Grinder Trimmer Upgraded LED Model over others?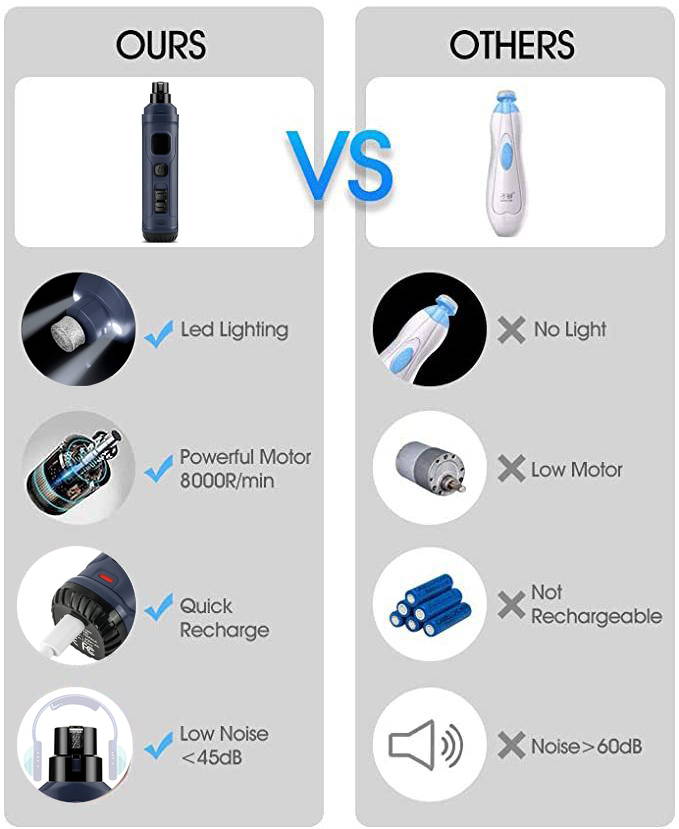 great item
order was delivered promptly, seller was very responsive and helpful. I arranged for a pickup and seller was very flexible and helped cater to my timing, which i appreciated greatly. Product is great and reasonably priced. Not too loud so it doesn't scare my dog when i trim his nails.
Dear customer, thanks for the kind feedback!
Not loud and looks durable.
Dear customer, thanks for the kind feedback!
The sound level is smooth
but the grinding stone is too fine so much so the grinding takes longer time to grind my dogs nail
Is there any grinding stone which is of different rough level for us to select and buy.
Dear customer, thanks for the kind feedback!
Great product!
My dog is always calm when I'm trimming his nails. Highly recommended!
Dear customer, thanks for the kind feedback!