What is hydrotherapy & why does my pet need to do it?
Hydrotherapy (also known as aquatic therapy) is a physical therapy in water where the water offers resistance and support to the body without putting too much pressure on joints, bones and organs. It is one of the simplest and most effective type of natural therapies perfect for either dogs or cats (yes, cats can swim too!). It is directed at the treatment of chronic conditions, recovering from injuries, pets who suffer from degenerative joint disease and fractures, the amputation of a limb, neurological disorders, pets who have been paralyzed, hip-dysplasia, post-operative recovery, and pre-operative or general fitness. It is especially beneficial for pets who suffer from arthritis due to old age for the warm water helps reduce joint swelling plus old pets move less but they still need exercise!

So, do you think your fur babies might need a Hydrotherapy session? Let's get you started by checking our list of top 5 best hydrotherapy centers in Singapore that will surely help your precious fur babies get back to shape and get fit!
Here are the top 5 best hydrotherapy centers in Singapore:
Address:

52 Cassia Cres, Singapore 390051

Contact Details:

90014430/info@optimusanimalrehab.com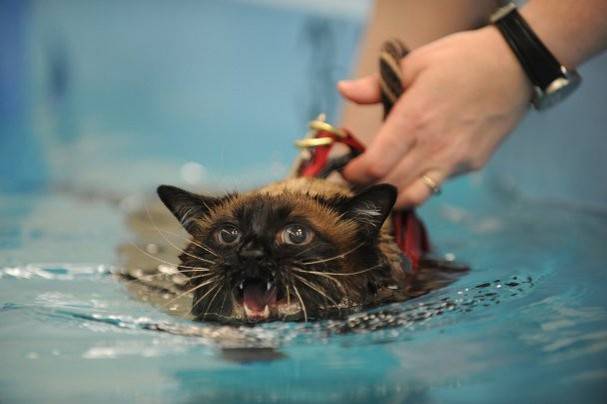 As pet owners, we have the responsibility of making sure that our fur babies, young or old, is in great shape! Make sure we provide what they need especially pets with special conditions. What's spending a bit of money when it assures us that our precious pets get the help that they need to be fit and enjoy life to the fullest?
Feel free to share this with your fellow pet owner who needs this! You can also leave a comment down below about your experiences about hydrotherapy, we would also love to read them!