Some pet owners thought that cats can't be trained with tricks but there are actually some tricks that you can teach them easily!
Cats are known to be independent and sometimes stubborn. Some thought that cats aren't fun to train because it can be hard. But like dog training, cat's can also be trained with easy but fun tricks that I'm sure will increase communication and bond with your precious cats! Training your cat requires lots of patience and repetition, but I assure you, it's worth it! It's also helpful for their mental stimulation and physical exercise (but of course depends on what trick you're teaching them!) Many cats even love training if done properly with patience and rewards!

Before you start training your cat, you should consider that dogs and cats are very different! As they often say, dogs are childlike and loves following your commands with just a few kind words, but cats are often described more like teenagers who are more receptive with a pay-to-play basis! Cats will only participate in training tricks if the rewards seem worthwhile to them! But just like a puppy is easier to train than adult dogs, kittens by 4 months old are also easier to teach than adult cats that already got accustomed to a certain routine so a lot of patience will certainly be required for adult cats. Oh, and having a clicker will make some of these tricks a lot easier to teach and for your cats to pick up! Here are some easy tricks that you can try teaching your cats for starters:
Here are 5 basic cat tricks that you can surely teach your cats easily: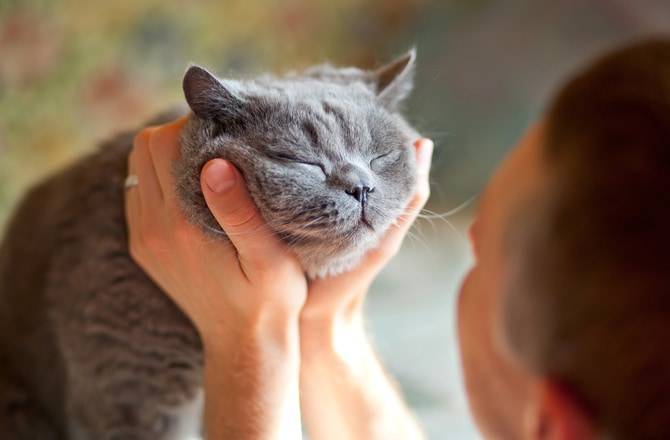 Always remember that losing your patience and shouting and hitting your cat won't help at all! Perhaps it could make training them a lot harder than before and develop a fear or aggression in them. Just like dogs, a positive response can be helpful for your cat to continue doing what you teach them because they like the rewards and response they get. Always remember to not rush your cat! Your cat will not be trained after one or two sessions. Work with them patiently every day. You can repeat the trick 4-6 times for each session. Always praise them as the steps always emphasizes at the end because this will ensure the success for every trick! The key is to make training a positive experience for them! Your cat must enjoy the process but you also must enjoy too or you'll get frustrated eventually and get tired. When you feel frustrated or impatient, remember to stop and be mindful of your actions especially not shouting and hitting them! (No to animal abuse please!)

Training your cat is actually showing love and attention to them and improving your communication with them. Makes it a lot easier for your cat to understand what you want for them to do. Every minute you spend with your cat is a minute they will love! And I'm sure, you'll come to enjoy the activity especially since it's bonding with your fur baby just as much! Enjoy the journey as much as the results!
Feel free to share this with your fellow pet owner friends who wants to learn these easy and adorable tricks! You can also leave a comment down below about your experiences in training your kitties and some tricks you would like to recommend as well, we would also love to read them!