Top 5 Best Dog Training Schools In Singapore
Want to take your dog's training to the next level?
Owning a dog can bring such joy into our lives! But what if that joy is hindered by their uncontrolled negative behavior? What's supposed to be a loving and peaceful household turns into a place of chaos (not to mention a dog's uncontrolled behavior can actually hurt someone!) It can be a hassle when they get too hyped up! Some behavior can be homeschooled but if it becomes too much, you will definitely need some assistance. To teach them how to behave properly, you'll need to look for schools with the best dog training in Singapore.
It is also important to consider that each dog is different and things we watch online or from other fellow dog owners might not be effective to your dog. That's why getting professional (experienced in working with dogs of all kinds and different behaviors) can be a great start! Check out our list of top 5 dog training schools in Singapore that will surely make both you and your pup's life easier and more peaceful:
Here are the top 5 best dog training schools in Singapore:
Address:

54A, 54 Kim Keat Rd, Singapore 328824

Contact Details:

8448 8388/woof@sunnychong.com.sg

Operating Hours:

Mon – Sat: 7am – 7pm

Client Testimonial:

"spent first day of spooky month wif my golden squad in school !!! can you tells which one i am ? 🤪🤪

thankyou sunny chong training school for da pics !! 🥰 absolutely LUB going to skool !!!!" ~@dukethegoldieboy on IG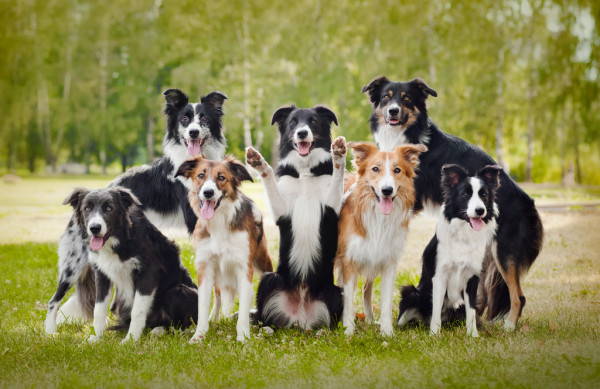 Enrolling your dog in a dog training school can be expensive and time consuming. But if your dog needs it, I'm sure it will be worth the effort! Plus, it will ensure you to have a furever peaceful and loving home with your precious pup and less headaches and chaos! Our dogs are our responsibility and we must ensure to keep them provided not only with the material needs, but also for their mental and social needs! What are you waiting for? Go check out these training schools and look forward to a life full of peace, love, and enjoyment with your precious pup!
Feel free to share this with your fellow pet owner who needs this! You can also leave a comment down below about your experiences in dog training schools and how it helped you, we would also love to read them!