Discover how your dog wants to be loved & how he/she shows affection towards you!
This coming Valentine's day, you might be planning to bond or have a date with your precious pups but are you sure you're showing the right kind of love that your dog wants to receive? Dogs show their affection in different ways, depending on their personality and their love language. Some dogs might be more inclined to protect their family and demonstrate their love through obedience, while others might be more cuddly and want to be around you all the time. By understanding your dog's love language, you can better connect with them and create a stronger bond! But of course, nobody knows your dogs as well as you do! But if you're unsure or you just want to know more on how to show love to your precious pups, this list of dog's love languages explained might help you with that!
Let's take a look these five dog love languages and know what it means so you can make sure you execute the right action of love that suits your pup the most and know when they are showing their love as well:
5 Dog Love Languages & What It Means: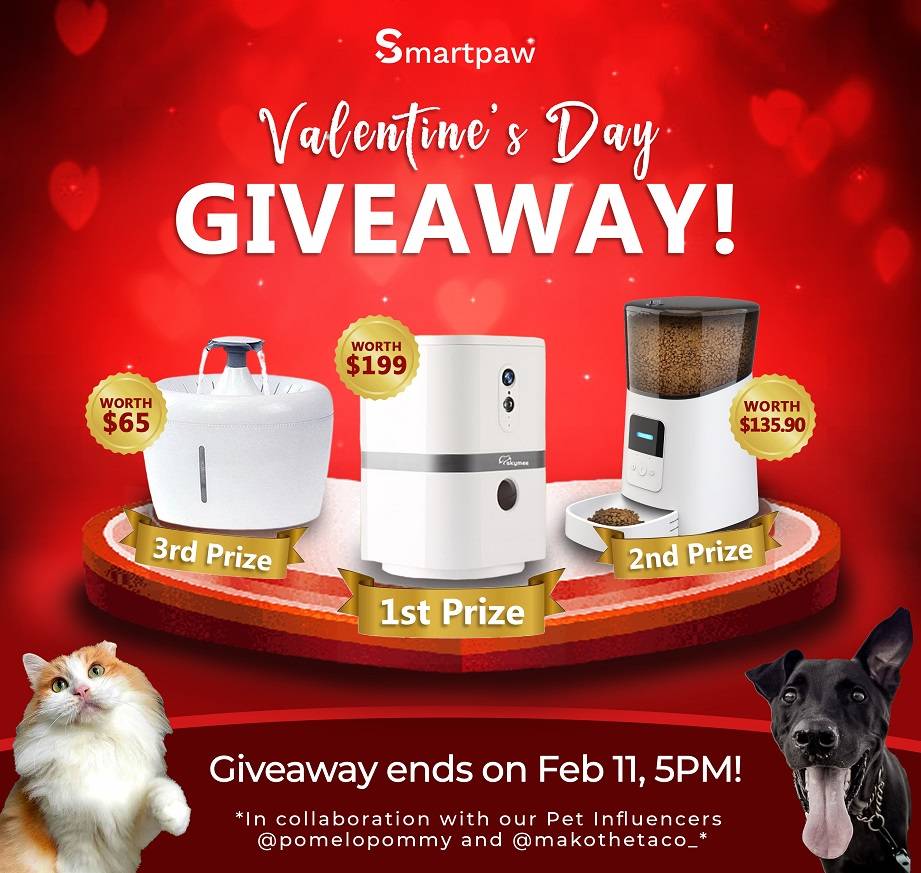 We also have an ongoing giveaway this Valentines Day worth $400!
Check the post here and join now before giveaway ends!!
Sign up to our newsletter down below and follow us on Instagram @sgsmartpaw so you can stay up to date with our weekly blog articles! Our cat edition for this topic (cat love languages) will be up next week so stay tuned!