You'll never know when your pet needs urgent medical attention!!
When we suddenly encounter our fur babies having seizure, heat strokes, accidental wounds and injuries, etc., we would just rush them to the vet when we lack the knowledge of first aid. And most of the time, it might be too late when they reach the vet. Also, we are mostly not aware that certain emergencies require first aid on the way to the clinic or they may just end up dying on the way there! It's also important to take note that animals are very different from humans from our anatomy, body size, breathing, etc. As such, it is important to know that doing first aid of humans to pets may end up doing more harm instead of saving them. But don't worry, there are pet first aid tutorials and even courses offered all around the world, especially in Singapore! These pet first aid skills will help you handle life-and-death situations! Isn't that amazing? Isn't it such a relief when you are ready for every possible pet emergency situation that could happen?

Get the first aid knowledge you need for your fur babies asap with these tutorials that will surely help you get ready for any pet emergency situations that might need urgent medical actions and procedures:
Video From: LRCV Secretary on Youtube

"CPR tutorial video demonstrated by Dr. Erica W. Tinson BSc, BVSc(Hons), MVSc.
This five-minute video follows current CPR guidelines as recommended by the American College of Veterinary Emergency and Critical Care (ACVECC) Reassessment Campaign on Veterinary Resuscitation (RECOVER) initiative."
Video From: First Aid for Life

"Brought to you by Emma Hammett from First Aid for Life.
This video shows you how to help if your dog is choking.
Empower yourself with the skills and confidence to keep your pet safe and know how to help if they have an accident."
Are you amazed by this elaborate pet first aid tutorials? You can actually learn more to aid your precious fur babies and other pets that might someday be in need of first aid with these pet first aid courses. If you want to learn more, check them out now!
Here are some of the best pet first aid courses in Singapore you must check out:
Address:

Blk 50, #01-01, 535 Clementi Road, Singapore 599489

Contact Details:

Tel: 6463 0596 | Fax: 6462 0075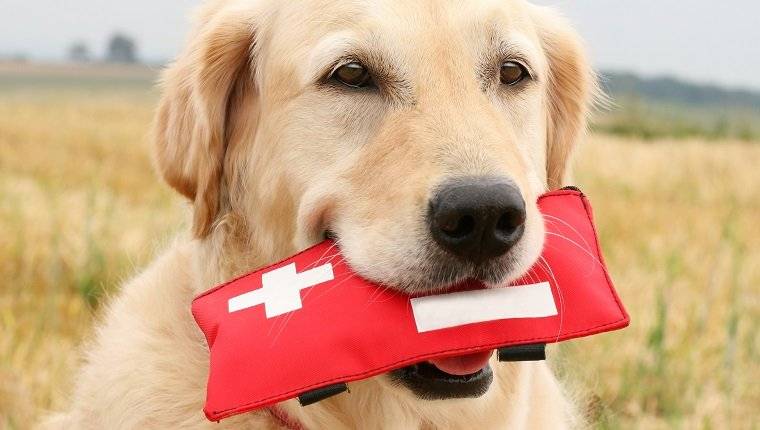 As much as we love our fur babies, there are situations and emergencies that in the worst case scenario, take them away from us in just a blink of an eye! So as loving pet owners, we have the responsibility of making sure that we have the knowledge that we need to help them as much as we can! Quick action is required to save our pets' lives in these situations! So what are you waiting for? Give these pet first aid tutorials or courses a try and gain all the pet first aid knowledge that you need! What's spending a bit of time, effort, or money when it can save your pets' lives eventually?
Feel free to share this with your fellow pet owner who needs this! You can also leave a comment down below about your experiences with pet first aid and everything you know about it, we would also love to read them!