Greet Chinese New Year with your fur babies by giving them some delicious seasonal foods they can enjoy!

Celebrating Chinese New Year with foods believed to bring good luck would be a great way to enjoy the season with your precious pets and for you to show your love by preparing delicious meals for them! Whether you have cats, dogs or both, we listed pet-friendly recipes/foods that will make this holiday special for them too. Let's get cooking and add some extra flavor into your pet's meal plan this Chinese New Year!
Join our mailing list and never miss a update!
Check out these recipes/foods your fur babies can safely eat and enjoy this Chinese New Year season:
This popular Chinese dish is a classic lucky food which symbolizes "wealth". Dumplings were made to look like "Chinese silver ingots" which are boat-shaped, and turned up with two ends. They say the more dumplings you eat during the celebration, the more money you will earn this New Year. We're sure some of you will be preparing this popular dish this coming holiday! But did you know you could also prepare some dumplings that would be safe and scrumptious for your fur babies to eat?

This first dumpling recipe is specially tailored for dogs with ingredients that are safe for them to consume! With lean beef as the star of the dish plus some veggies to balance the taste, your dog will surely enjoy this scrumptious meal!

We also found this dumpling recipe specially tailored for cats! This time, turkey is the star of the dish but you could replace it with which type of meat your kitty enjoys more. They added a bit of parsley but do remember to add just a bit to avoid upsetting your cat's stomach or you could just leave it and just make it purely meat, you know your cat the most!
One popular meatball dish that is made during this time holiday is the "Lion's Head Meatballs" which symbolizes "family unity'. This dish is usually made with pork combined together then steamed/braised. This can also be served with a sweet & sticky sauce plus vegetables. They say the meatball looks like a head of a lion which the name was derived from. We prepared meatball recipes for both cats and dogs to enjoy this Chinese New Year!

This meatball recipe specially tailored for dogs with ground pork as the main ingredient with some oats, carrots, and squash which is healthy for your dogs' diet! Add in required ingredients depending on your dog's appretite!

And for the kitties, this meatball recipe is made with ground chicken as the main ingredient with 2 versions for cats and for hoomans as well so you can match and eat the same dish as your kitties! Pretty cool, right? Again, add in required ingredients depending on your kitty's appetite!

Chicken, specifically a whole one, symbolizes "good luck & wholeness" which makes it the welcome dish every Chinese New Year gatherings. They serve it whole (even including head and feet) to symbolize "unity & wholeness". Chicken is also surely loved by pets! It would be great to share this meal with them but prepared correctly for them to safely consume.

This is no new knowledge especially for pet owners who had their pets for years, boiling the chicken is one way to safely cook the chicken for your pets to consume! Whether for dogs or cats, you can prepare boiled chicken for them from time to time for them to have a balanced diet. For this holiday, maybe you could try preparing a whole boiled chicken for them as a special treat!
Spring Roll is another popular dish for this holiday that symbolizes "wealth" just like dumplings. This also has meat as the main ingredient inside with some vegetables rolled into a cylindrical-shaped rolls. Pets never say no to meat so preparing this for them would surely make them excited!

Here's a Spring Roll recipe we found made for dogs but you can also serve this to your kitties as long as you don't include seasonings in it that could harm their digestion. You can also choose a minced meat of your choice depending on your fur baby's preference!
Fish is also a popular and traditional dish often prepared this holiday which symbolizes "prosperity". The word "fish" is similar to the word for "surplus" which Chinese people love and they think being able to save at the end of the year will make them more money the coming year! And who doesn't love fish especially Salmon? I'm sure your fur babies would agree especially kitties!
I'm sure some of you already prepares baked salmon whether for your cats or even your dogs! What matters is you prepare a safe fish dish for your fur babies so preparing fish with no preservatives would be best!

Shrimp is actually popular around the world but in Chinese, this dish symbolizes "happiness, & good fortune" because the Cantonese word for shrimp (Ha) sounds like laughing! Shrimp can be prepared in lots of ways but for your fur babies, you can cook it simple for them!

The Shrimp recipe above is an example on how to cook shrimp properly for your cats or for dogs to safely consume! But do take note that it is best to let them eat shrimp in moderation. Shrimp is also known to cause allergic reactions to some pets so make sure your fur baby is not allergic to them!

Oyster symbolizes "good fortune" and would also be a great dish to serve at Chinese New Year feasts. The word "Oyster" in Cantonese language sounds similar to the phrase "good things". Oyster can be prepared in lots of ways as well but we found this recipe that is made for dogs!

This Baked Oyster recipe made for dogs would surely be a meal they will love but make sure that you prepare it carefully. Check out this recipe with tips about Oyster and its benefits for dogs inside!
It's time for some dessert! Kueh Bahulu is a traditional egg cake snack which is popular during Chinese New Year. It is slightly crisp on the outside and fluffy on the inside! Whip up this delicious treat for your dogs with simple ingredients and instructions to follow below.

This Kueh Bahulu recipe is especially made for dogs with ingredients that are safe for them to consume. Now your dogs can enjoy a sweet treat this holiday season with you! Just don't forget to feed this to them still in moderation to avoid upsetting their stomach.
Who doesn't see or think of oranges everytime Chinese New Year comes? Orange symbolizes "fullness & wealth" due to their gold and round appearance. Eating and displaying Oranges this holiday is believed to bring "good luck and fortune" as the word "Orange" itself sounds the same with "success" in Chinese.

Your dogs can consume oranges in moderation but for cats, citrus fruits are mildly toxic for them! Orange contains citric acid and essential oils that can irritate your cat's nervous system and cause an upset stomach, so just give some for dogs and not to cats!

Vegetables in general symbolizes "spring, energy, progress, renewal, & wealth" & Chinese New Year's feasts are not complete without them. Lettuce itself is one of the popular vegetables this holiday season. The word "lettuce" in Chinese & Cantonese sounds like the word "becoming wealthy".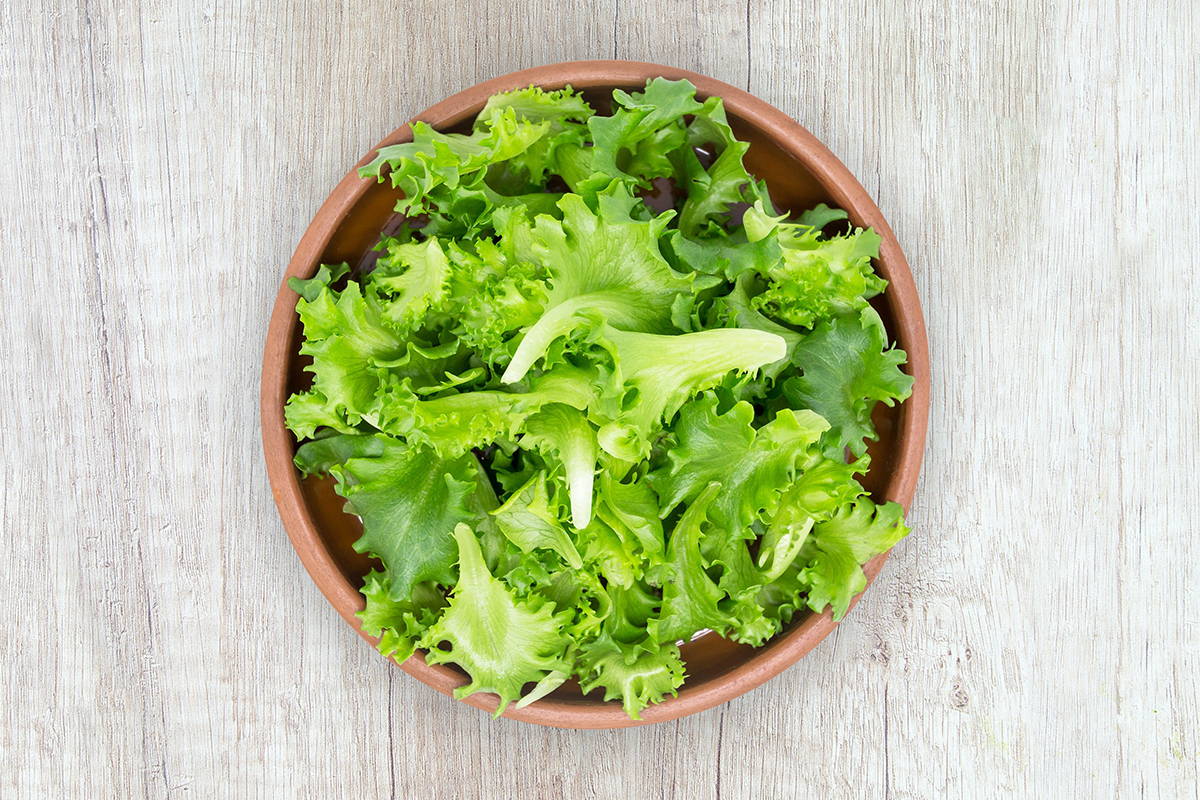 Lettuce can be a healthy snack for your dogs as it does not contain ingredients that could harm dogs. It can even be used as a low-calorie snack or a good training treat for overweight dogs! For cats, they could also eat lettuce but in moderation. It is not toxic for cats but offer just a bit first and see if your cat likes it and tolerates it. Don't give more than about four small pieces of lettuce to them and do take note that "iceberg lettuce" is different from the normal lettuce and it could cause diarrhea to your cat.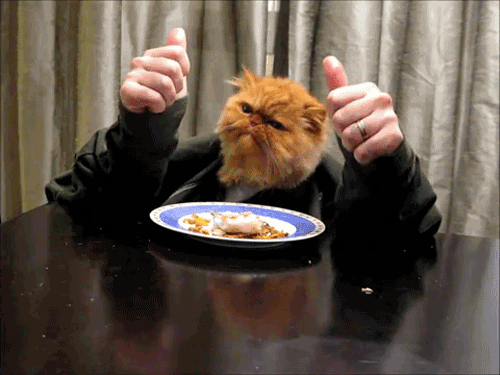 Celebrating Chinese New Year with your pet is a great way to make special memories together. But do remember that every cat and dog are unique so be sure to read up on the foods that are safe for them individually and make sure to consult a veterinarian as well. We wich you all a Happy Chinese New Year celebration with you and your pawmily!
Share this with your fellow pet owners and feel free to leave a comment down below what food you prepared for your fur babies this Chinese New Year, we would also love to read them!

Sign up to our newsletter down below & follow us on Instagram @sgsmartpaw to stay up to date with our weekly blog articles!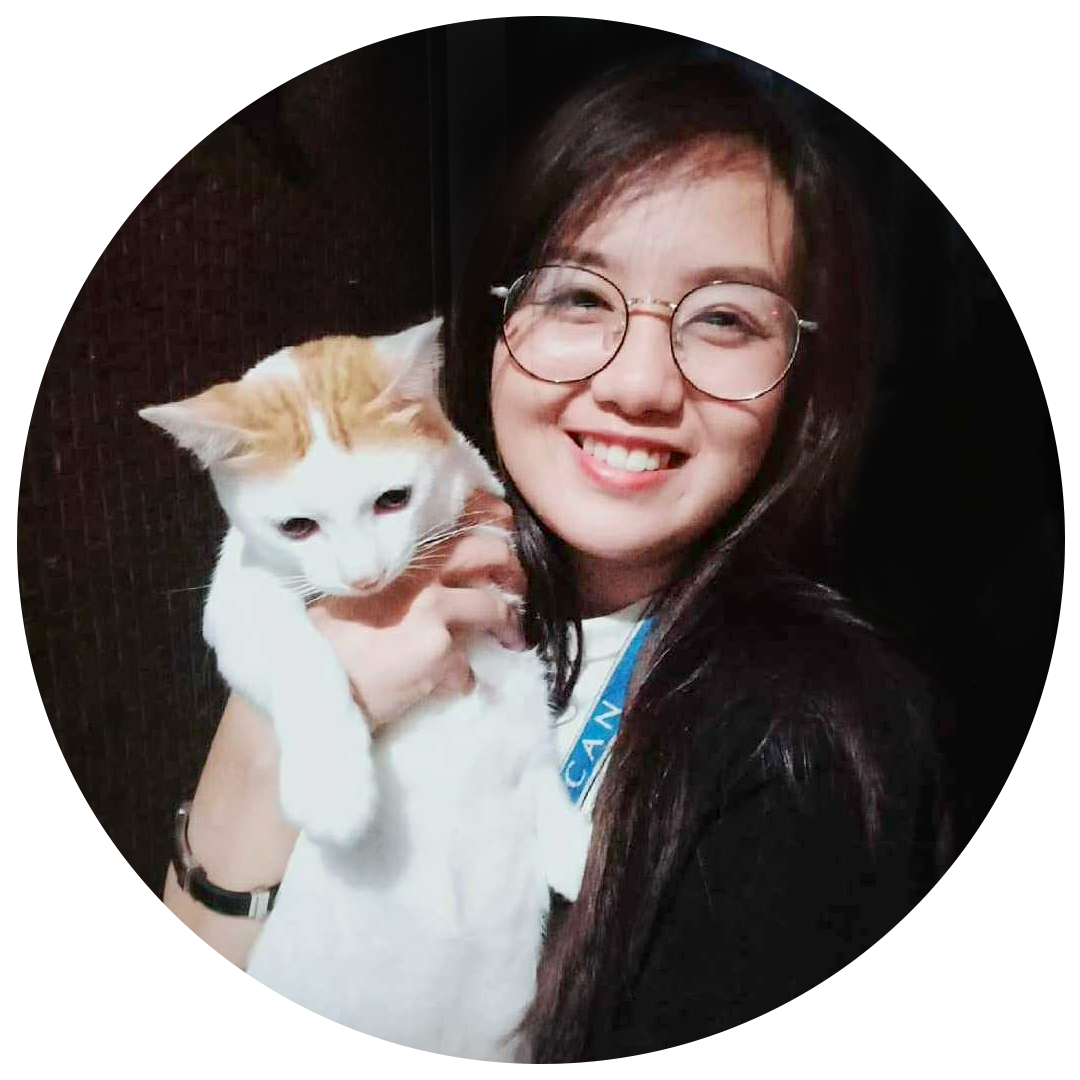 Hazel loves pets & she has owned cats, dogs, & even hedgehogs! She also fosters cats & dogs in need around her area. With her social media & copywriting background, she gladly shares her knowledge of pets through these articles!