Filters
Save $22.94
Sale price

$335.71
Regular price

$358.65
4.7
Save $23.71
Sale price

$381.59
Regular price

$405.30
4.9
Sold out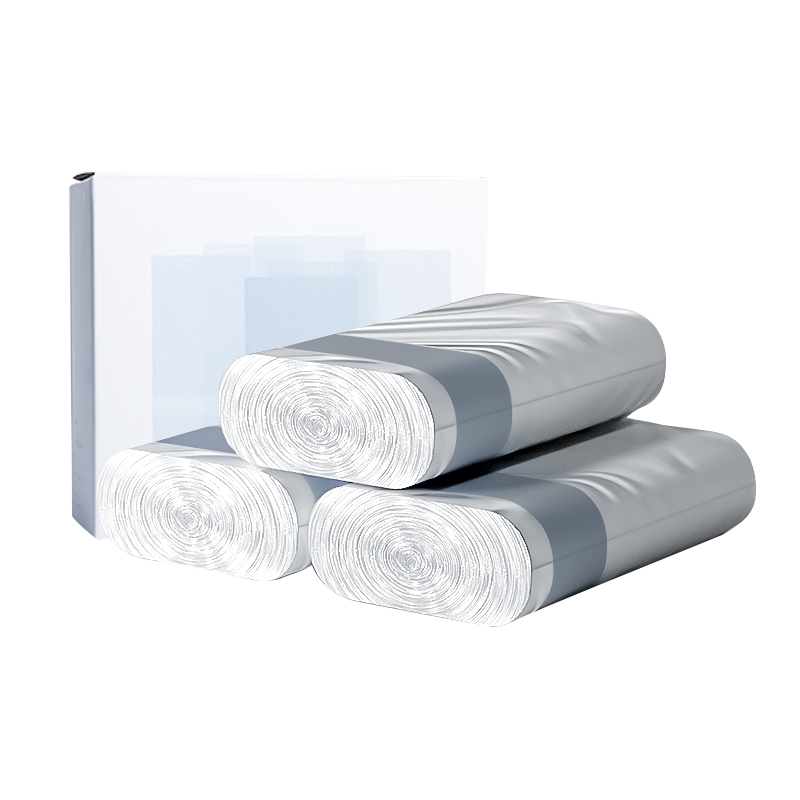 Sold out
Sold out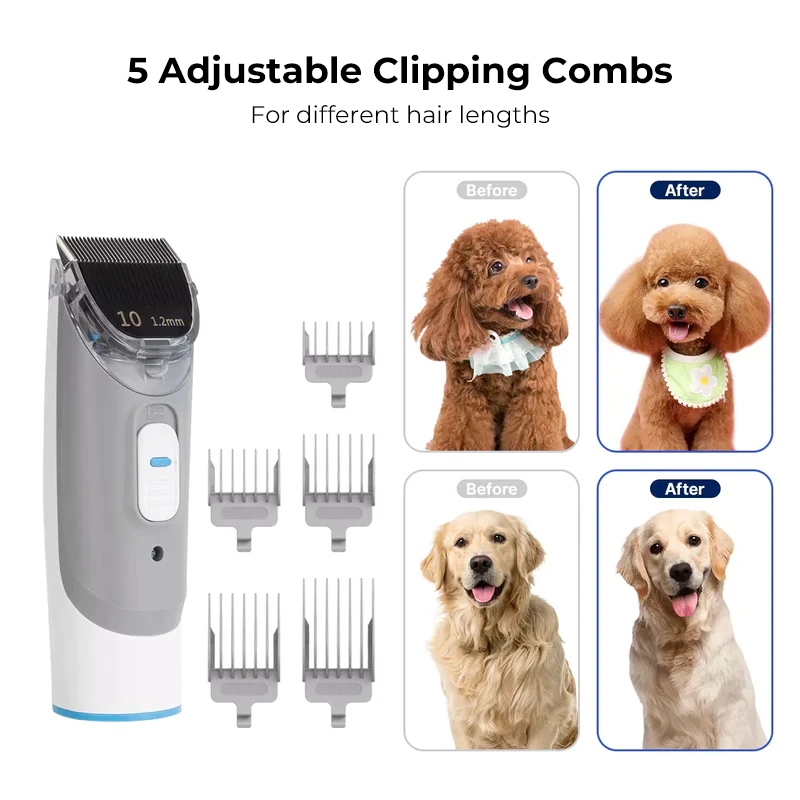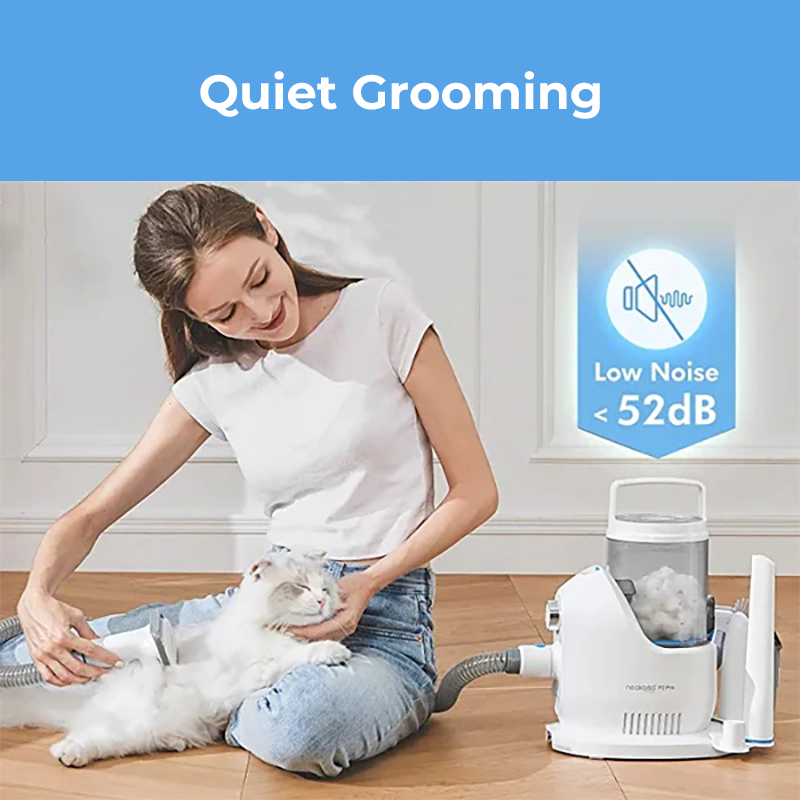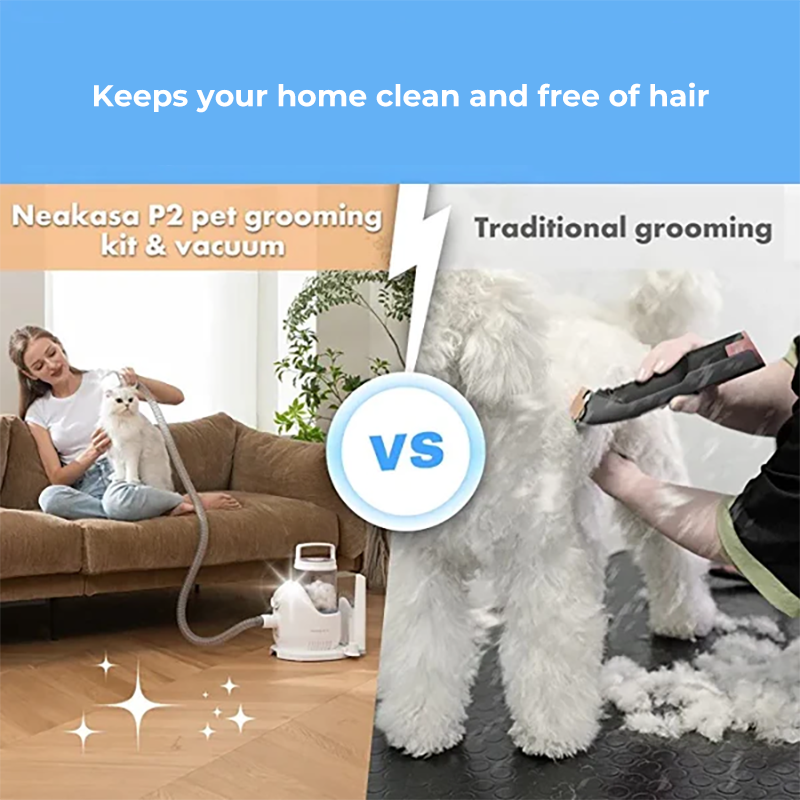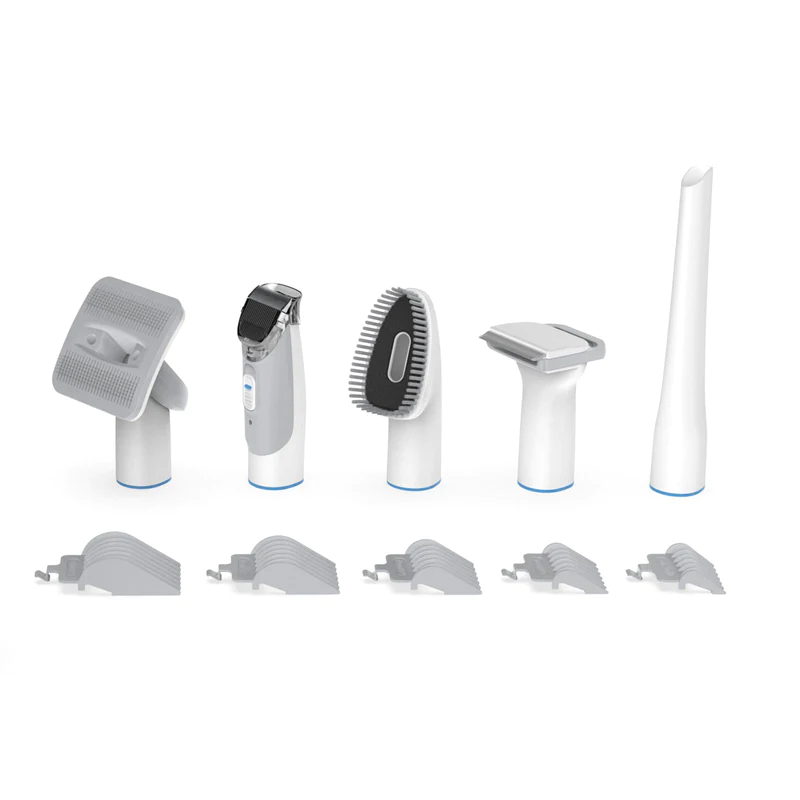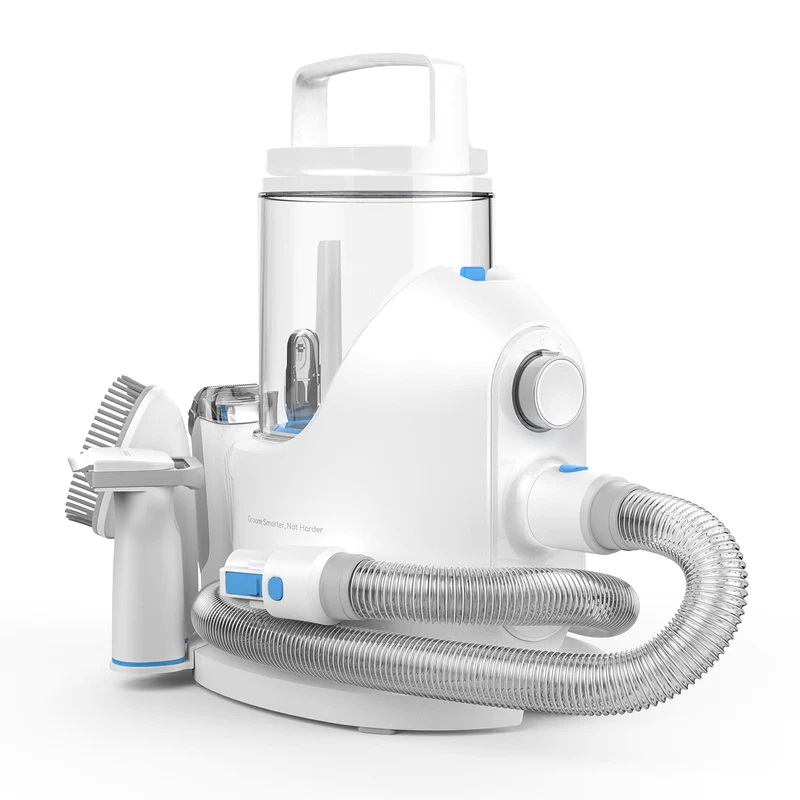 ---
Save Money & Time:

 

Cut grooming costs and time. Invest in efficient home pet care
User-Friendly Design:

 

Grooming made simple. Designed with pet owners in mind
Safe for All Pets:

 

Designed with dogs & cats in mind. Gentle and effective for all breeds
Strong Suction Power:

 

Captures 99% of loose hair, ensuring hair-free floors 
Five-In-One Professional Grooming Vacuum:

 

With our all-in-one kit, achieve salon-quality grooming at home
2L Capacity & Easy Empty:

 

Spacious 2L chamber. Quick and hassle-free emptying for busy pet parents.
Quiet Comfort Grooming:

 

Low noise grooming. Keep your pets calm and stress-free during sessions
Removable Hose:

 

Space-saving design with a removable hose. Store neatly after every use
Seeking an ideal grooming solution for your pets without causing them stress or discomfort? Discover the Neabot Neakasa P2 Pro Pet Grooming Vacuum Kit! Expertly designed for cats and dogs of all fur types, our enhanced version boasts a spacious 2L capacity and stronger suction power! The Neakasa P2 Pro offers a comprehensive grooming solution that's user-friendly, efficient, and budget-friendly. Tailored for household pets, its vacuuming feature removes harmful particles during grooming.
Easy-to-Use for Every Pet
The Neabot Neakasa P2 Pro Pet Grooming Vacuum Kit features a design that's intuitive for even novice groomers. Perfect for all cats and dogs, its versatility shines through. With a robust motor for fast, effective grooming, and with its interchangeable heads, it's perfect for pets of every size and hair type.
Save Money & Time
Are you tired of spending big bucks to get your pet groomed? With the Neabot Neakasa P2 Pro Pet Grooming Vacuum Kit, you no longer have to break the bank! This innovative device not only saves you money on trips to the groomer, it also saves you time! Get your pup looking and feeling beautiful in half the time. Say goodbye to pricey groomers and let Neakasa P2 Pro Pet Grooming Vacuum revolutionize your routine!
Five-In-One Professional Grooming Vacuum
Begin with the electric clipper for a neat trim, giving your pet a smooth coat. Next, use the grooming brush to get rid of extra hair, keeping their fur looking good and feeling strong. For a deeper clean, use the de-shed tool to take out dead skin while keeping the topcoat nice and shiny. Finish up with the nozzle tool and cleaning brush to pick up any loose hairs on carpets, sofas, and floors. With this easy-to-use kit, not only will your pet look and feel their best, but your living space will stay tidy and clean too.
Stronger Suction Power
Overwhelmed by persistent fur and pet mess? The Neabot Neakasa P2 Pro Pet Grooming Vacuum Kit, equipped with a powerful 10,500 PA suction, is the ideal solution for pets with long, thick coats. Effortlessly collect furry debris in a single swipe! Beyond that, it effectively eliminates 99.9% of bio-wastes, including dust mites and allergens. With three adjustable suction levels, you can customize the cleaning intensity to your pet's needs, ensuring a thorough fur cleanse with ease.
Safe, Comfortable, and Efficient Grooming
Safety and comfort are paramount in grooming. The Neabot Neakasa P2 Pro Pet Grooming Vacuum Kit is meticulously designed with both in mind. Crafted with a stainless steel fixed blade paired with a ceramic moving blade, it prioritizes your pets' skin health. Its clippers, equipped with features to prevent overheating, ensure your pet's comfort throughout the session. The ergonomic grip supports prolonged, quality grooming, while the consistent airflow ensures swift hair removal. Rely on the professional-grade quality of these clippers for unparalleled results and the gentle care your beloved pets deserve.
Style Your Pet to Perfection
Our pet electric clipper is user-friendly and comes equipped with five comfort guard combs of varying lengths. With the detachable limit guard comb, you have the flexibility to tailor your pet's hair length to achieve the desired look effortlessly.
Triple Filtration Excellence
The vacuum is meticulously designed with a trio of filtration components: a HEPA filter, a metal net, and a sponge filter. This powerful combination ensures optimal performance, capturing an impressive 99.95% of fine dust, hair, and other particulates. Whether you're dealing with pet hair, everyday dust, or other household debris, this vacuum is equipped to handle it all, providing a cleaner and healthier environment for you and your family.
2L Capacity & Easy to Empty
The Neabot Neakasa P2 Pro Pet Grooming Vacuum Kit comes with a generous 2L dust capacity, ensuring ample space for all that pet hair and fur. This means fewer interruptions to empty it while pampering your furry companion. And when it's time to dispose of the collected fur? Simply open the lid of the detachable dust box and pour it directly into the bin—clean and hassle-free. Grooming your pet has never been this efficient.
Quiet Grooming at 52dB
Experience a quieter grooming session with the Neabot Neakasa P2 Pro. Designed to operate at a mere 52dB, it ensures a stress-free environment for your pet. Now, grooming becomes a calm and peaceful activity, reducing anxiety for both you and your furry friend. Say goodbye to the loud buzz of traditional grooming tools and embrace tranquility with our low-noise design.
Compact & Portable
Our design integrates a unique holder, ensuring all tools are neatly and securely stored on the base. This thoughtful feature not only keeps your grooming essentials organized but also allows for effortless one-handed transport. Whether you're moving from room to room or traveling with your pet, this design ensures you have everything you need, right at your fingertips, ready for on-the-spot grooming.
Pickup available at Smartpaw Office
Usually ready in 4 hours
Neabot Neakasa P2 Pro Pet Grooming Vacuum Kit
51 Bukit Batok Crescent, Unity Centre
#07-21
Singapore 658077
Singapore
+6588274081