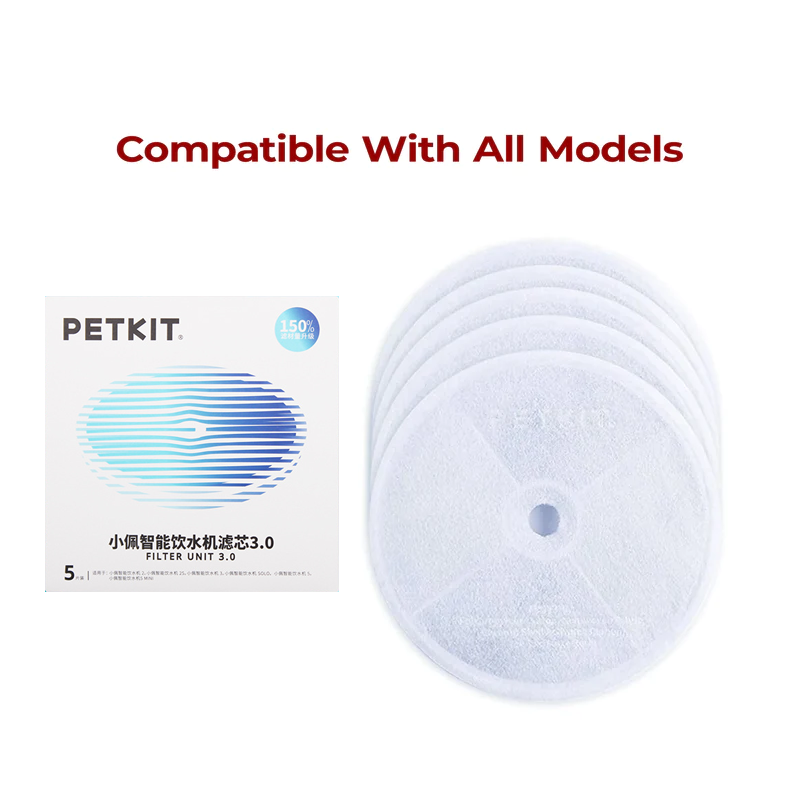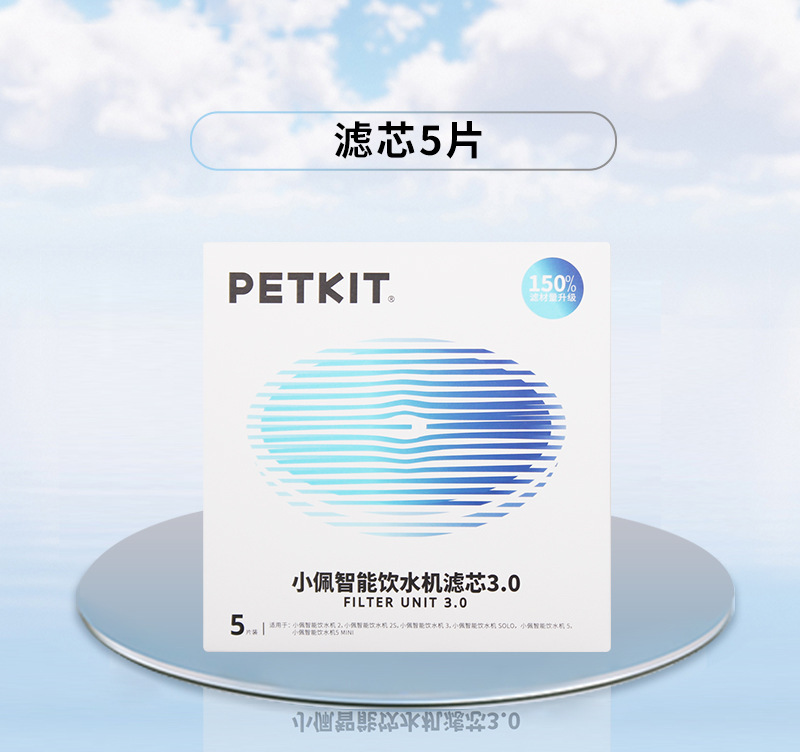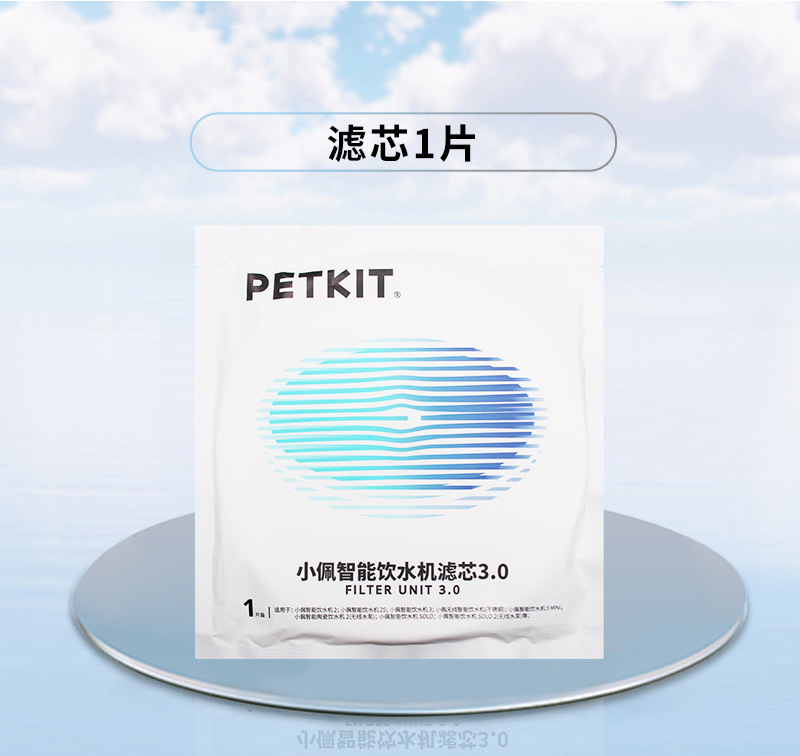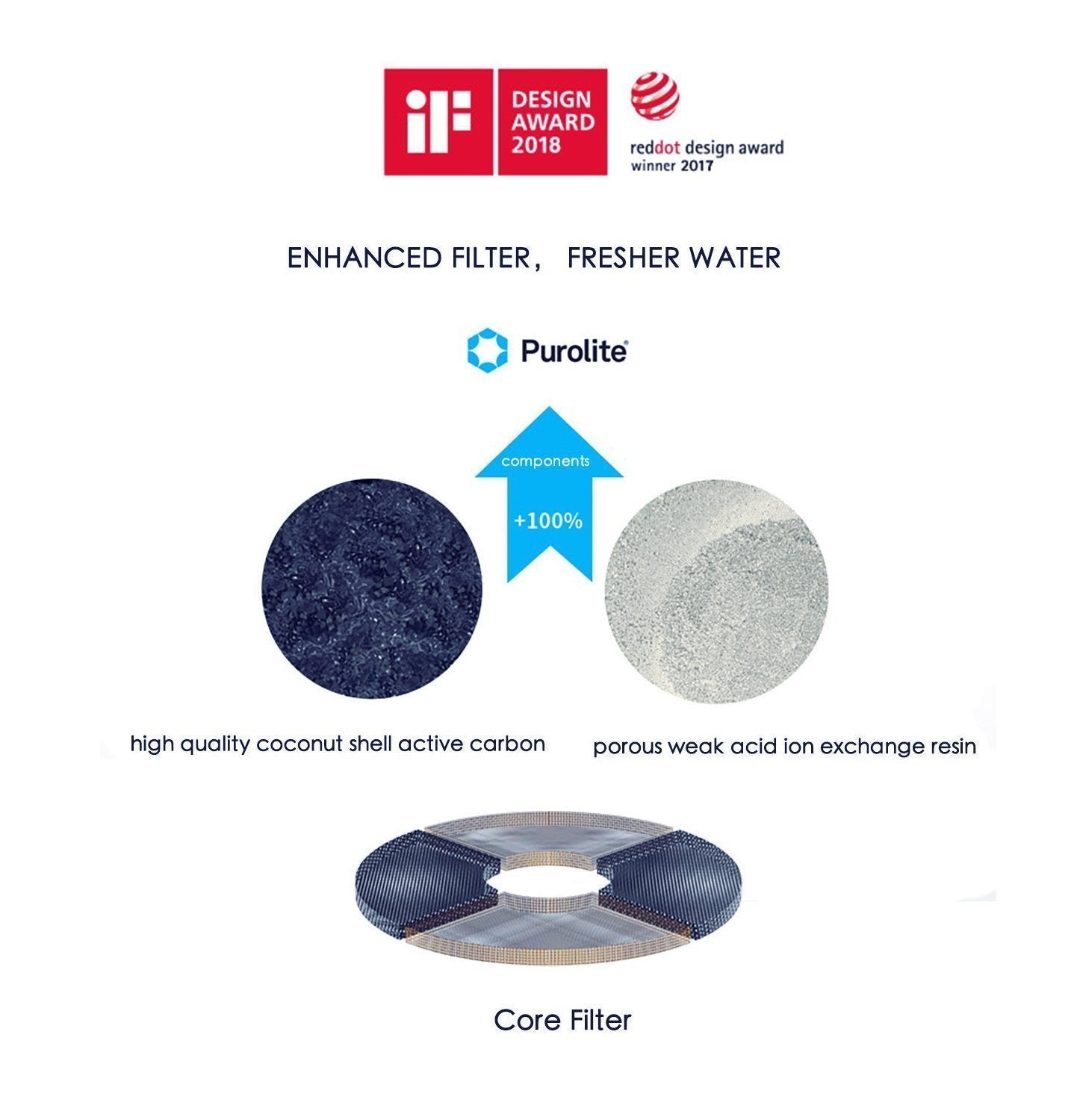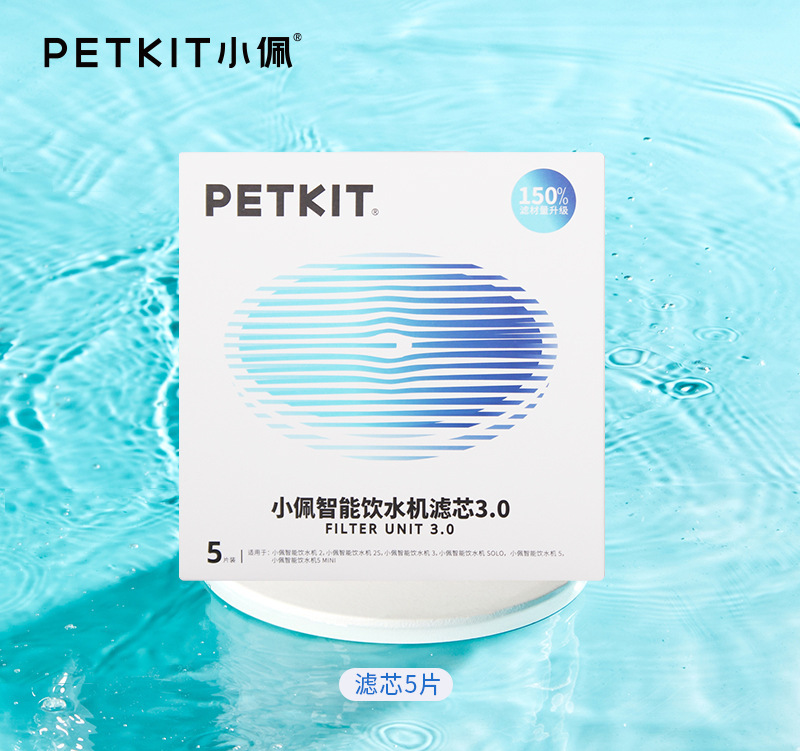 PETKIT Pet Fountain Replacement Filter
---
Compatible With All Models
150% increase of effective filter materials found in the filtration mesh
This package contains 5 replacement filters
You have to replace the filter every 3 months for Smart mode and 1 month for Normal mode
Before using the filter, soak the filter for about 2 mins twice by putting the filter onto the pallet
After replacing the filter, press and hold the reset button for 5s to make the orange light disappear
Fast shipping
Place your order before 12pm and receive it in 1-2 days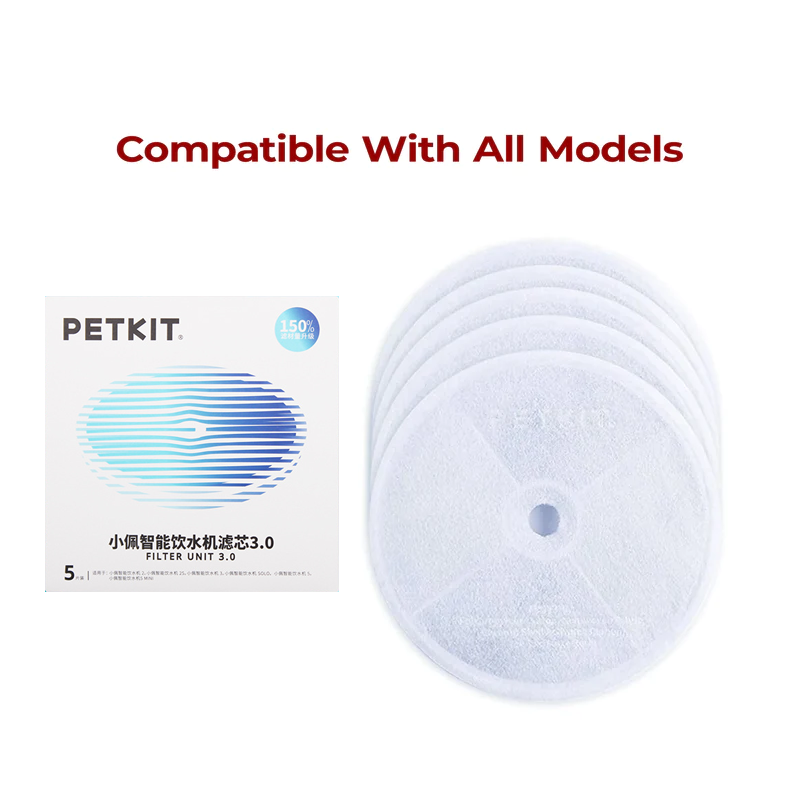 This product is rated 4.3 of 5.0 stars.
It has received 3 reviews.
PETKIT-Pet Fountain Replacement Filter ( For Gen1 /2 /3 )
Dear customer, thanks for the great rating!
Seller is very friendly, prompt in replying helpful with my queries.
Item works perfectly seller did a gollow up if item is working well.
Definately will need to purchase the filter again now i know who i can trust my purchases with.
Thank you for your amazing review of our product over at www.sgsmartpaw.com. We greatly appreciate your support and feedback.
At Smartpaw Pet Store, we are committed to delivering exceptional products that meet and exceed our customers' expectations. Your satisfaction is our top priority, and we're thrilled to know that you are enjoying your purchase.
Thank you once again for choosing Smartpaw!
Fountain Filter
The filter quality is good but not sure why the orange light is blinking after inserting it in the fountain.
Hi Mr Tan,
There is a black button at the bottom of the pet fountain, just press that button will do.