Discover the healing power pets can bring us during challenging times!

There are amazing therapeutic benefits pets can bring us humans which can positively impact our lives. The therapeutic benefits of interacting with animals are well documented, and many people have found solace and healing in the company of their fur babies. In this article, explore inspiring & heartwarming stories of how these amazing pets have helped people overcome physical and emotional challenges in their lives!
Join our mailing list and never miss a update!
Check out these 7 amazing stories on how pets helped people overcome their physical & emotional challenge:
1. Helping with PTSD: Sergeant Stubby the Famous War Dog

Sergeant Stubby, the famous war dog of World War I, helped his handler, J. Robert Conroy, overcome PTSD. Stubby was credited with saving Conroy's life and became a loyal companion to him throughout his life. Stubby's presence and companionship helped Conroy manage his PTSD symptoms and cope with the traumatic experiences he had witnessed during the war.

2. Helping with a Panic Attack: Ernest the Therapy Dog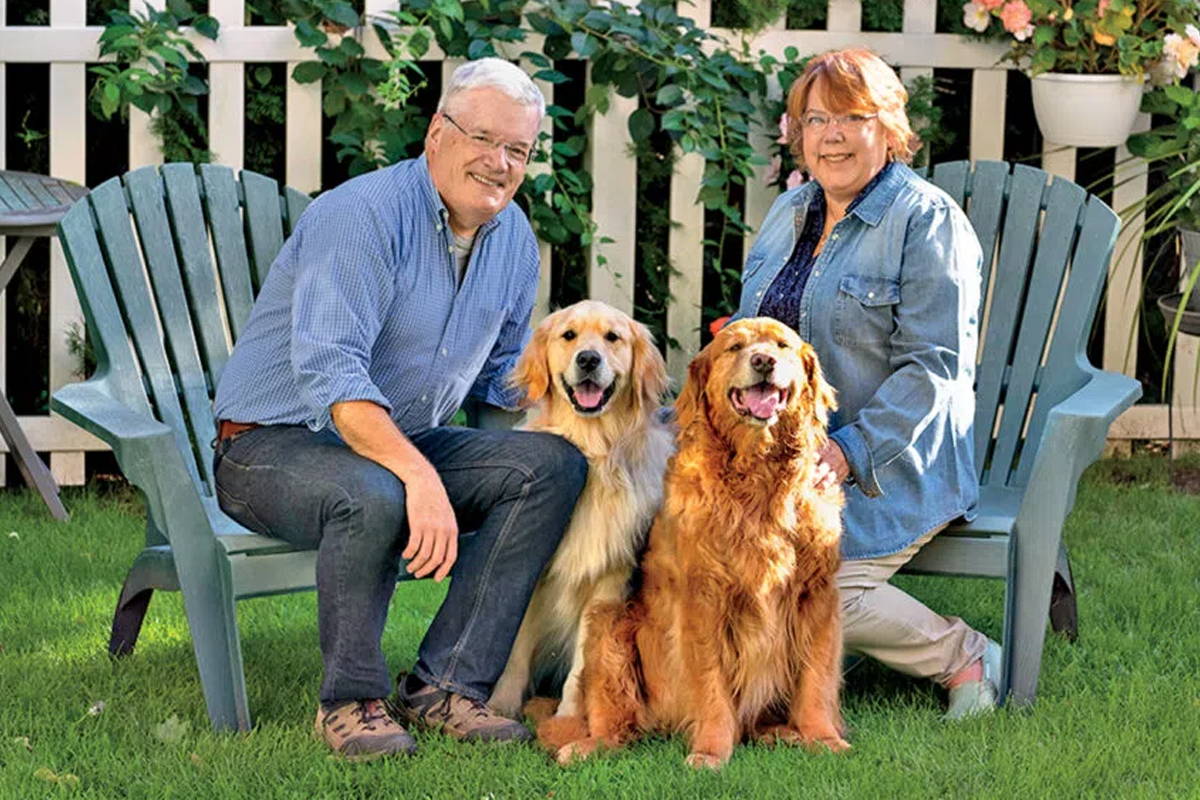 A woman named Peggy trained a Golden Retriever she rescued, Ernest, as a therapy dog but little did she know that Ernest would someday help her with her severe anxiety and panic attacks. Ernest helped a lot of people as a therapy dog but one day when Peggy had a panic attack, Ernest know what to do and had her back . Ernest's constant companionship and affection helped Peggy reduce her anxiety symptoms and improve her mental health.
3. Helping with PTSD: Kaya the Furry Ambassador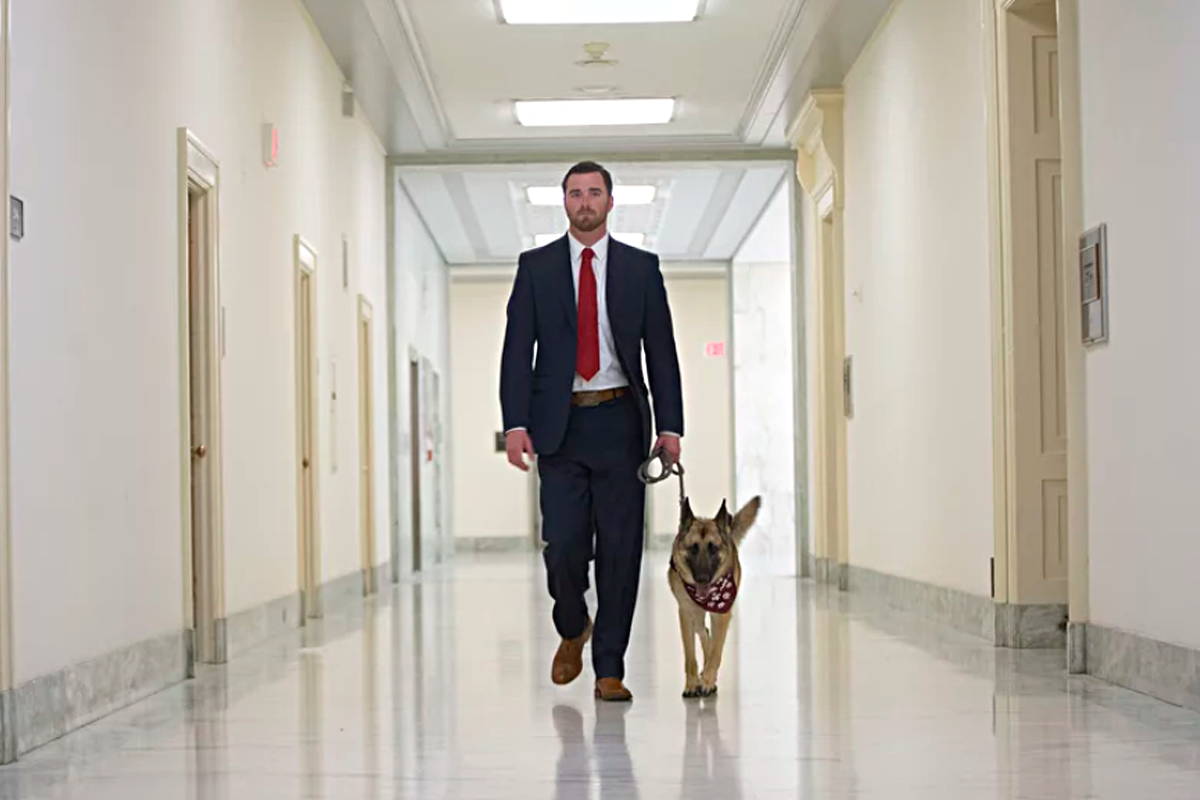 A veteran Marine corporal named Cole Lyle suffered from PTSD over the years. After returning from Afghanistan, he realized his medicines only exacerbated his PTSD symptoms and decided to adopt a dog named Kaya, who helped him manage his symptoms and provided him with a sense of purpose. Kaya stood beside him advocating for service dogs as PTSD treatment.
4. Helping with Depression: Luna the Black Cat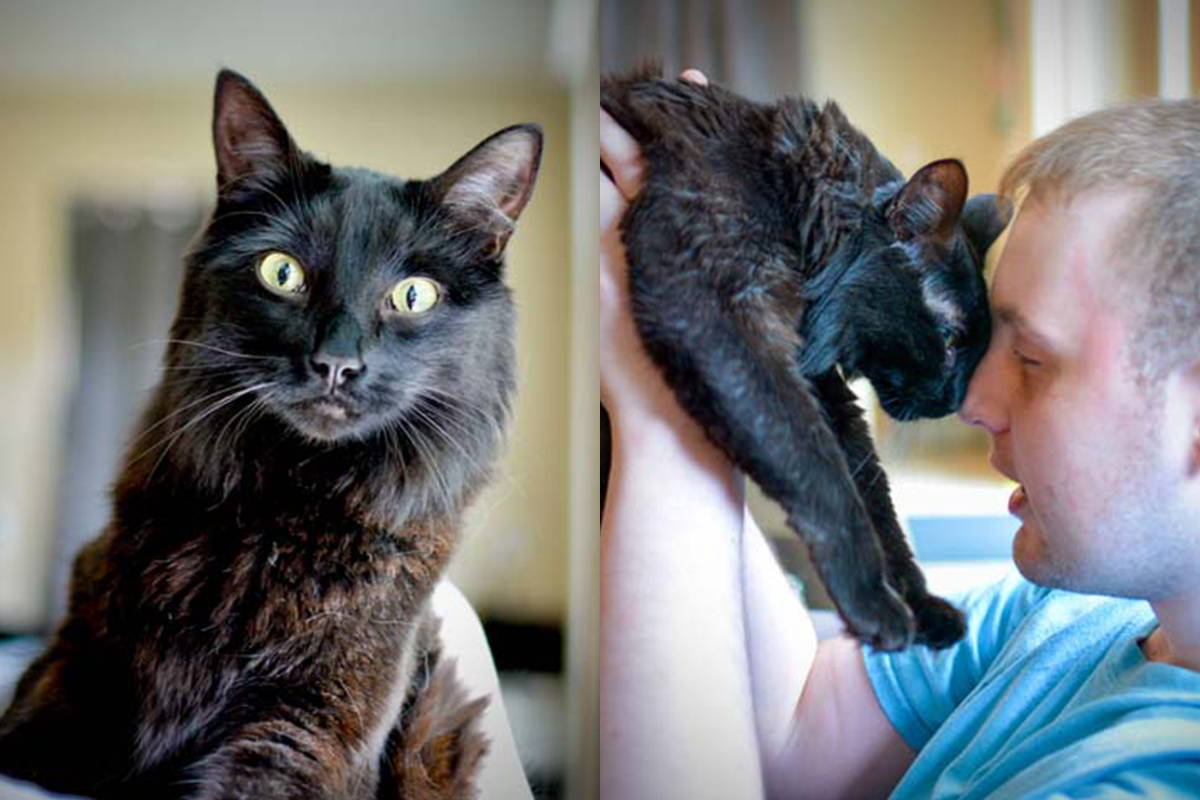 A young man named Jason who has autism suffered from anxiety and depression and struggled to find joy in life. When his parents divorced and his 2 cats died, he adopted another cat named Luna, who brought a new sense of purpose and happiness to his life. Luna and Jason are now inseparable and Luna brought Jason's family together more.
5. Helping Thru Sickness & Loneliness: Arleigh the Golden Doodle

A woman named Bailey was diagnosed with stage IV pancreatic cancer. She has a four-year-old golden doodle named Arleigh who became her emotional support animal and would snuggle with her through her darkest, loneliest, scariest time of her life. Bailey is now a cancer survivor and now, she and Arleigh pays it forward by letting Arleigh visit other people in need who experiences what she experienced when she was sick whether during their darkest times or their last days.
6. Helping with Mental Illness: Maya the Striped Siamese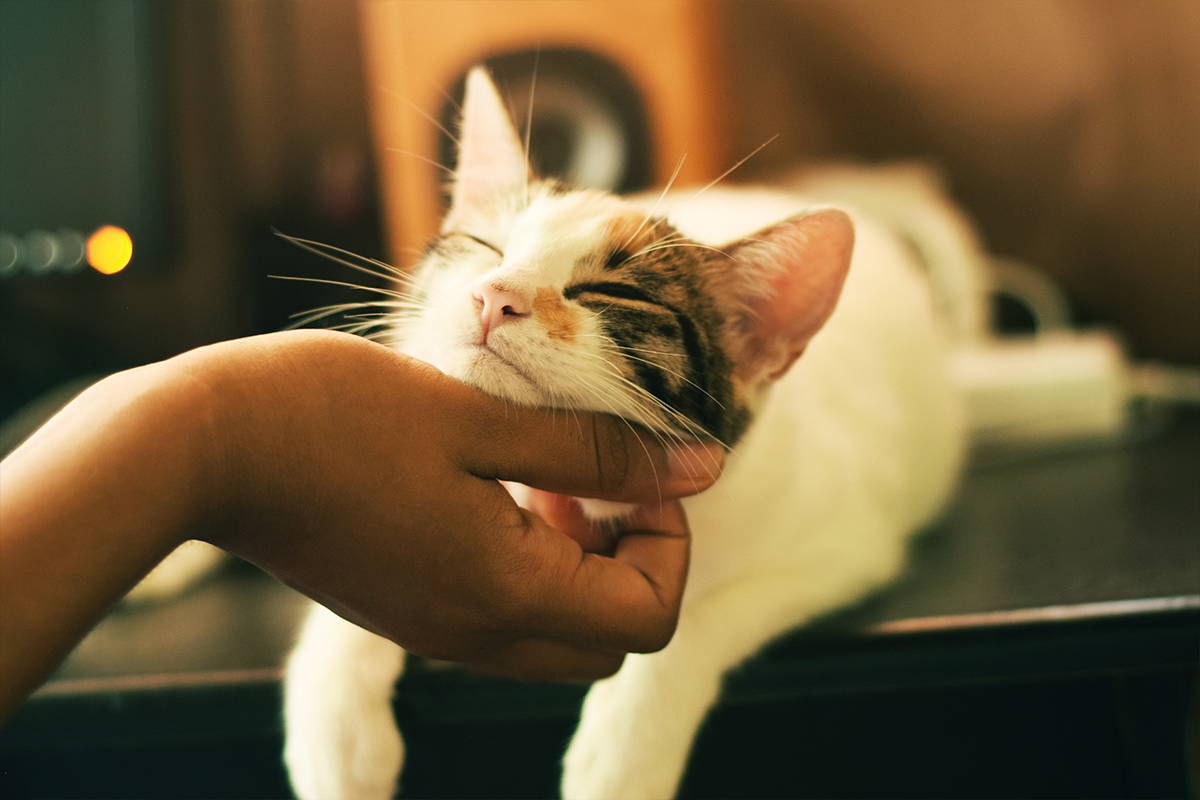 A young woman named Anna suffered from anxiety and depression and was unsure if she could even finish her freshman year in university. She often just slept and stayed in her room for hours which made her mom push her to adopt a cat which she named Maya. Maya helped her stand up and face life again as she now has a responsibility to take care of Maya and Maya also became her companion who gave Anna comfort and unconditional love. Maya helped Anna overcame her mental illness and enroll again in university.
7. Helping with Cancer Journeys: Dogs Bringing Hope to Cancer Patients

Paws for Hope had a fun social media campaign where they asked some of their mentors to post a photo of them with their precious pets and the story of how their pets assisted them through their cancer journey. These amazing and touching stories filled with love and hope inspired people especially those who had cancer to have hope and not give up on their recovery and of course, to adopt a pet to help them with their journey as well!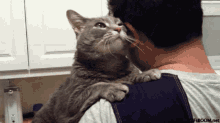 From providing emotional support to reducing anxiety and depression, pets have a unique ability to bring joy, comfort, and companionship to our lives. Whether it's a loyal dog, a playful cat, or any other beloved pet, these furry companions have the power to transform our lives and help us overcome even the most difficult challenges!
Share this with your fellow pet owners and feel free to leave a comment down below about how your pets helped you physically & emotionally too, we would also love to read them!

Sign up to our newsletter down below & follow us on Instagram @sgsmartpaw to stay up to date with our weekly blog articles!

Don't miss our "Smartpaw Valentine's Day Sale 2023" & get up to 39% OFF with our pet gadgets until March 06, 2023!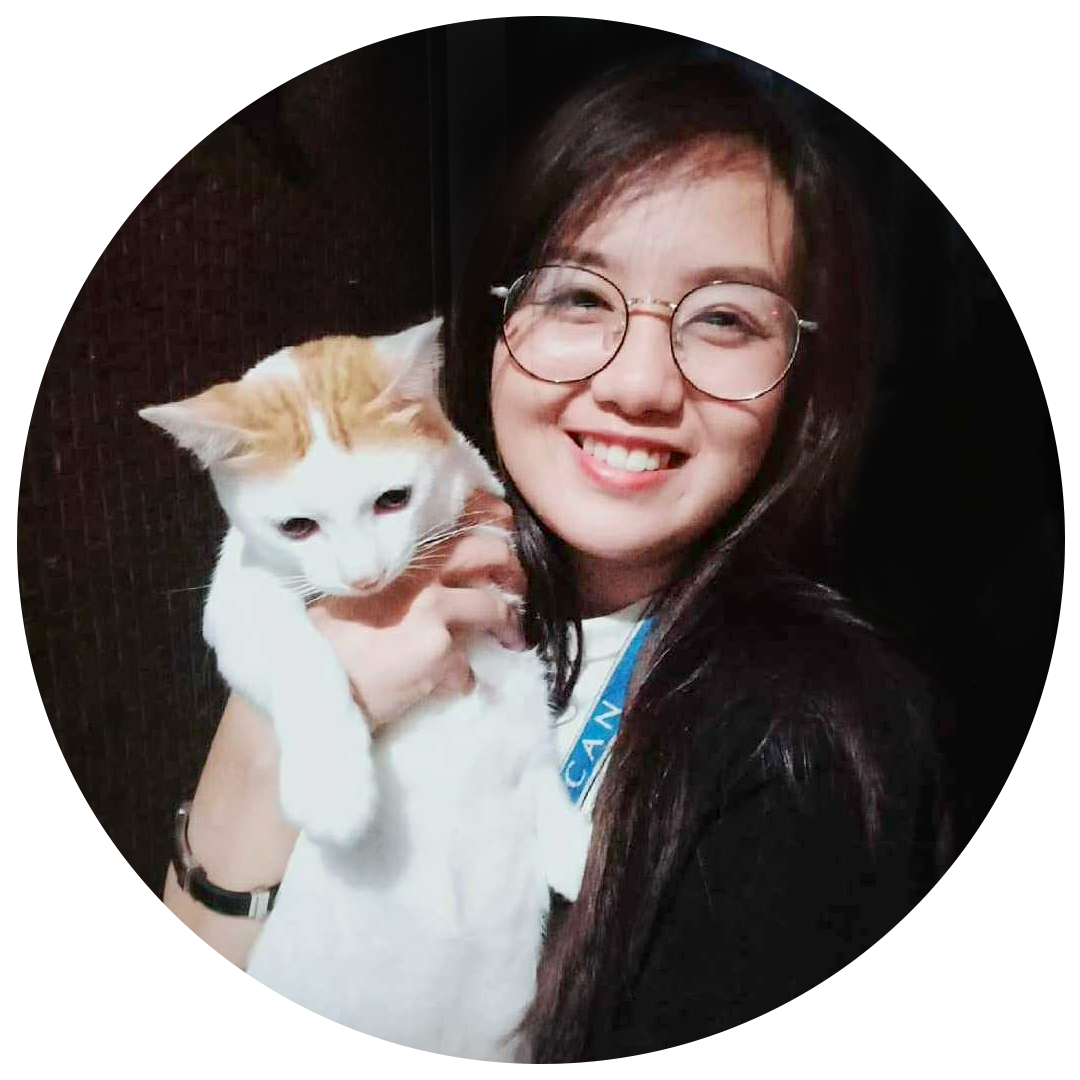 Hazel loves pets & she has owned cats, dogs, & even hedgehogs! She also fosters cats & dogs in need around her area. With her social media & copywriting background, she gladly shares her knowledge of pets through these articles!