Pets & Children: How to Properly & Safely Help Them Get Along
A child growing up with a pet can be a wonderful experience and form lifelong friendships!
It's no secret that children and pets make wonderful companions. They can provide each other with hours of fun and enjoyment, build a sense of responsibility, and often develop close bonds. However, it is important to remember that introducing a pet into a home with young children can be a tricky process which requires patience, preparation, and knowledge about safety and respect for pets. In this article, we will explore some tips on how to safely introduce your children and pets and have a lovely bond together!
Join our mailing list and never miss a update!
Here's everything you need to know about helping your pets & your children get along safely:
1. Know everything about your pet & help your children understand them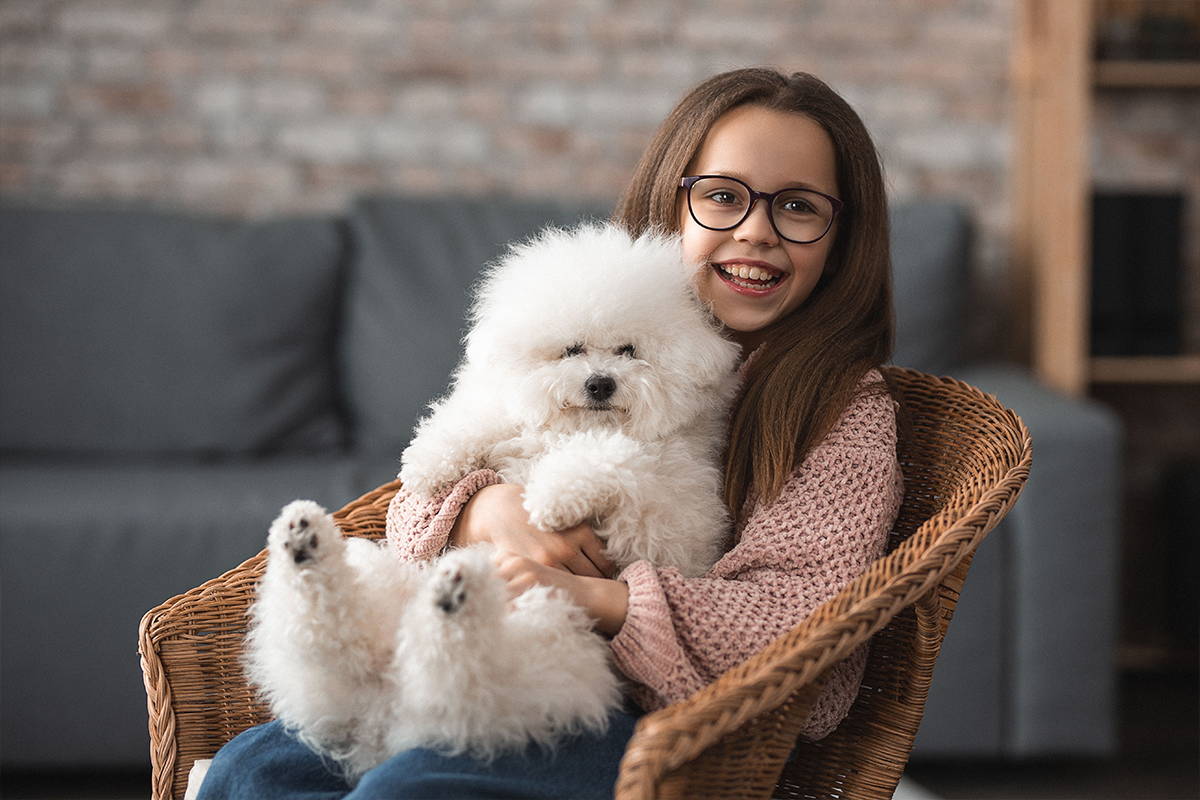 Before you can even think about introducing your pet and child, it's important that you take the time to learn everything you can about your pet. This includes their breed, behaviors, needs, health issues, and any potential dangers they may pose. It's also important to educate your child about your pet. Help them understand what your pet is like and how they should behave around them. You must also consider the pet's age to know how your child and pet should interact with each other. Don't forget to learn about your pet's body language. It's important to know if your pet is already showing signs of distress or they may end up hurting your children at the worst case scenario.

You can also check out these 7 Best Dog Breed for your Family and Kids to learn more!
2. Make sure that your pet is comfortable with being around children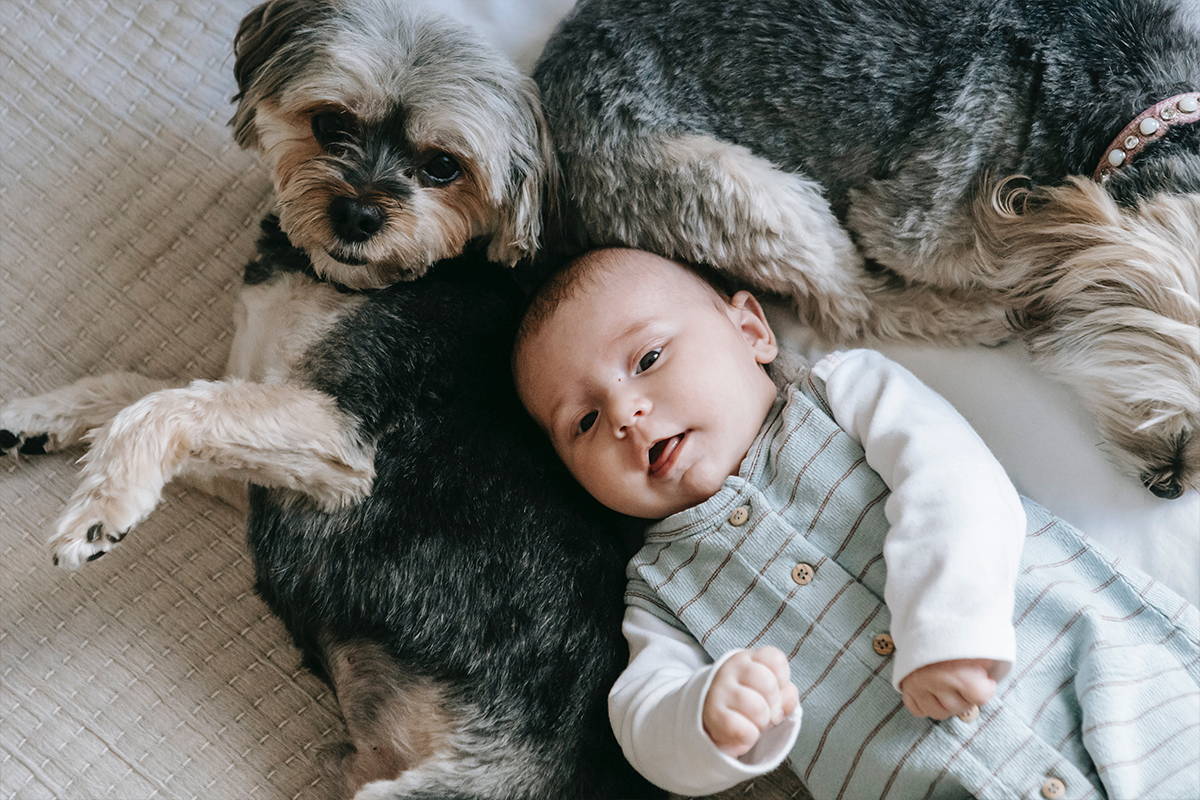 You have to make sure that your pets are comfortable with children before you allow them to interact. Discover why your pet doesn't like children and adjust accordingly. It's also important to remember that you should never force your pet and child to interact with each other if they're not ready. If either of them seems uncomfortable or scared, it's best to just leave them be and try again another time. Forcing them to interact could lead to a negative experience that will make it even harder for them to get along in the future. If you've done everything you could but your pet still doesn't like being around children and vice versa, it is best to keep them separate or train them though this may need a lot of patience and may require seeking professionals if the situation gets tricky.


3. Have a proper introduction between your pet and your children
If your pet is new to the home, take things slow at first. Allow them time to get used to their new surroundings before introducing them to the kids. Then, in order to make the process as smooth as possible, it's important to start as early as possible and introduce your children and pets to one another. Always let the pet approach your child first. This will help your pet become more comfortable with your child. Let them explore each other's smells and sounds in a safe environment, such as a playpen for the pet or having the child sit on the floor. Supervise their interactions closely at first, and don't hesitate to separate them if things start to get too rowdy. As they become more used to each other, you can start giving them more freedom.
4. Teach your children how to approach, carry, and pet your pets safely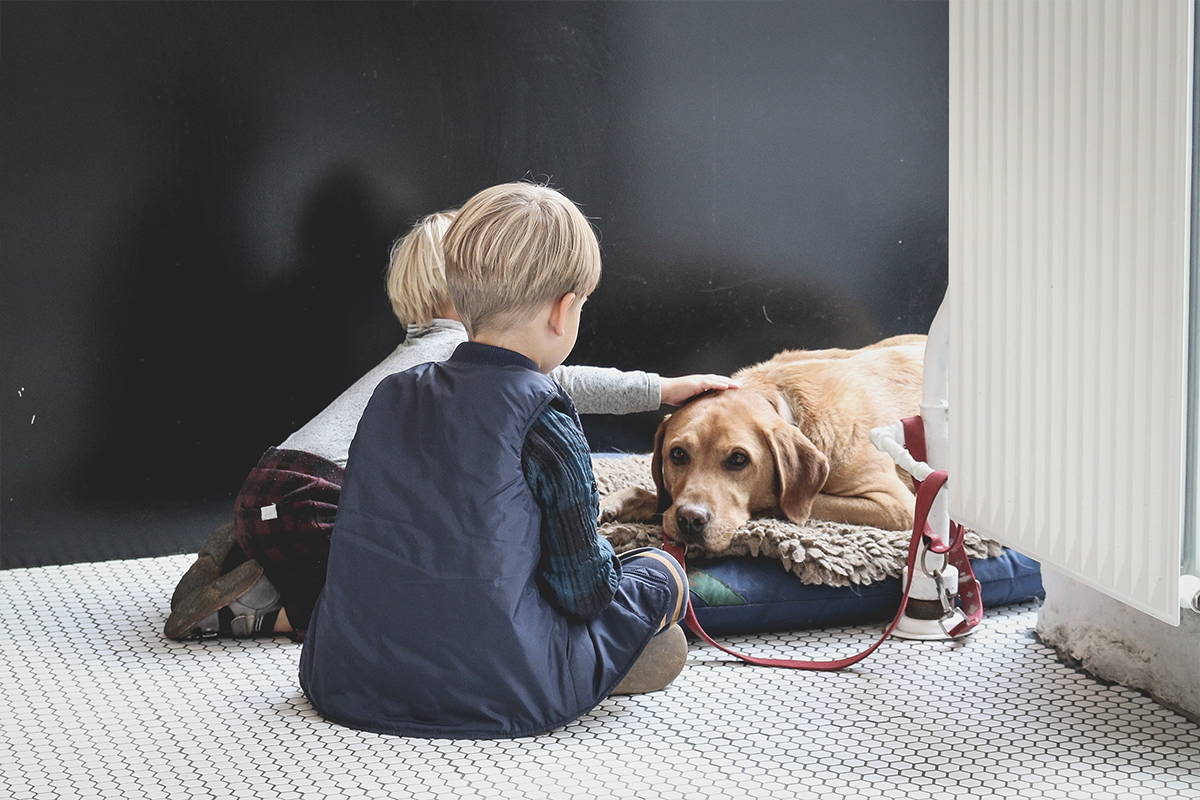 Explain all the do's and don'ts when it comes to your pet and help them understand why they should do or not do so. Then, set and example by doing these things yourself as children follow what their parents do most of the time! Teach them how to properly approach, carry, and pet your pets. They must approach your pet calmly and slowly, especially if you are approaching them from behind. When carrying your pet, they must support their hind end and use slow movements. Gently pet your pet, using long strokes down their back. Avoid petting them on their face or tail. This will help start a loving bond between your child and your pet and prevent any accidents or injuries from happening.
5. Always supervise your children when they are around pets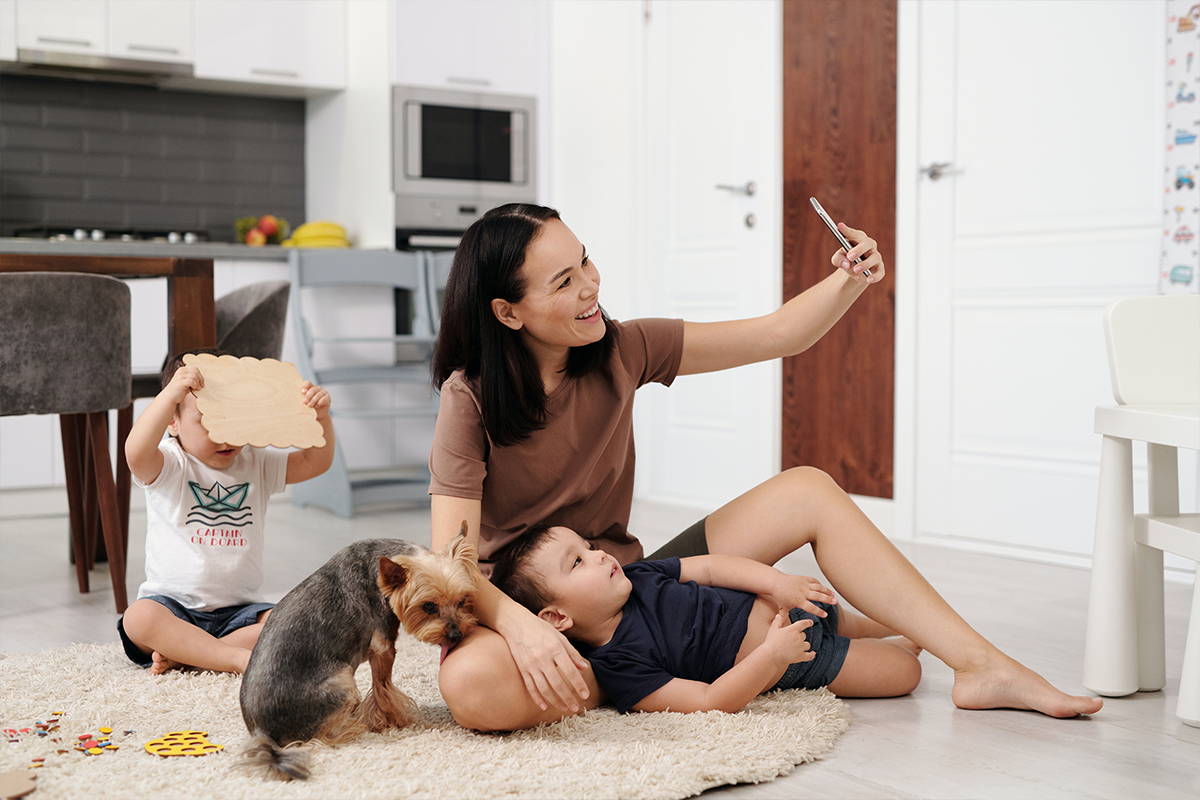 Even if the pet is well-behaved, we can never be too careful especially if your child is under 5 years old. Never leave young children alone with a pet, even for a minute. When they interact, supervise closely to make sure both the child and pet are comfortable and safe. Observe both their body languages and act accordingly. If your child meets other pets outdoors, make sure you be there for them and teach them not all pets are the same. Make sure to also teach them to ask the owner of the pet first before trying to interact with them. They may try to play with another dog as to how they're used to playing with your dog but dogs have different personalities not to mention that the other dog just met your child and may act aggressively.





Pet cameras can also come in handy where you can still watch your pets and your children even when you're out of the house! Check out our

Pet Camera Collection

to learn more!
6. Teach your children about the boundaries your pet needs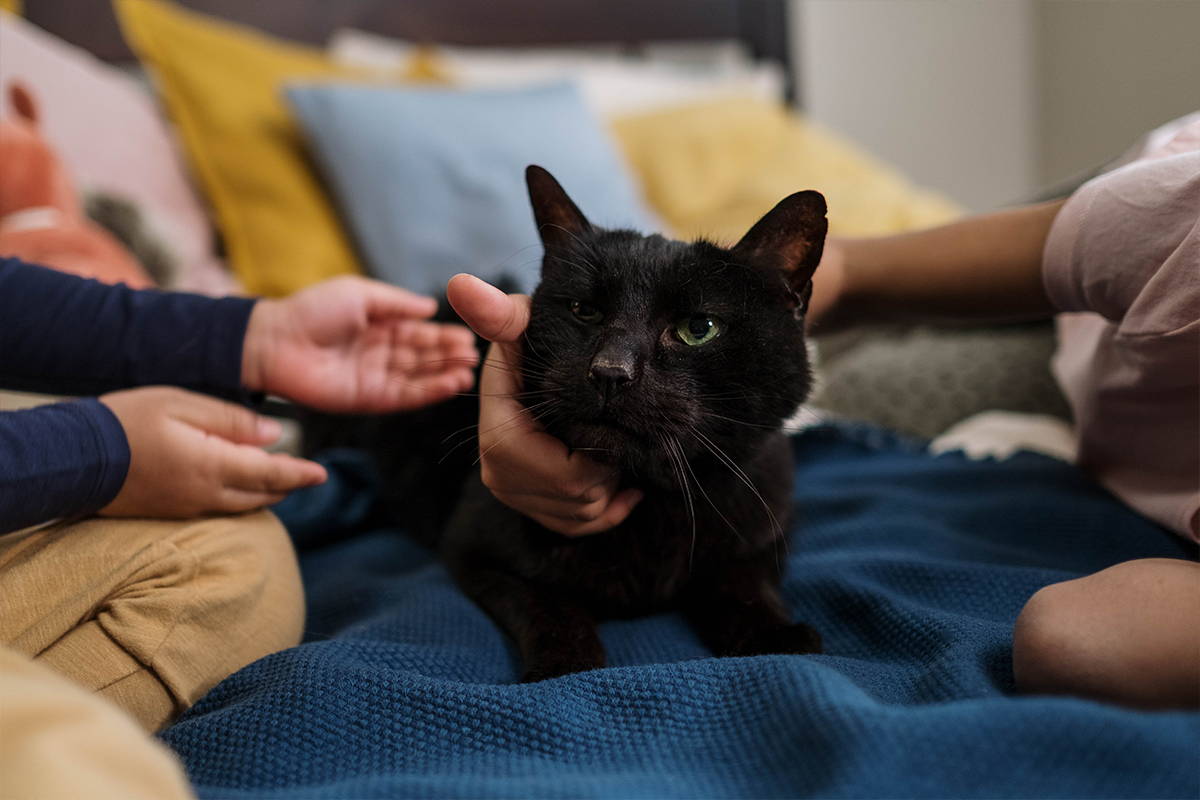 Just as children have personal space, so do your pets! The importance of your children knowing how to read an animal's body language comes to play here. If a dog is growling or showing its teeth, that's a sign that it's feeling threatened and doesn't want to be approached. Other your pet might be uncomfortable include flattening its ears back, tucking its tail between its legs, or pacing back and forth. Teach them to not approach the pet at these circumstances. A good way to help your pet and child get along is to create a safe environment for them to interact in. This means having a place where your pet feels comfortable and can retreat to if they need some time away from your child. It also means making sure your child knows not to bother or disturb your pet when they're eating, sleeping, or using the restroom.
7. Let your children join you when you walk, train, or feed your pets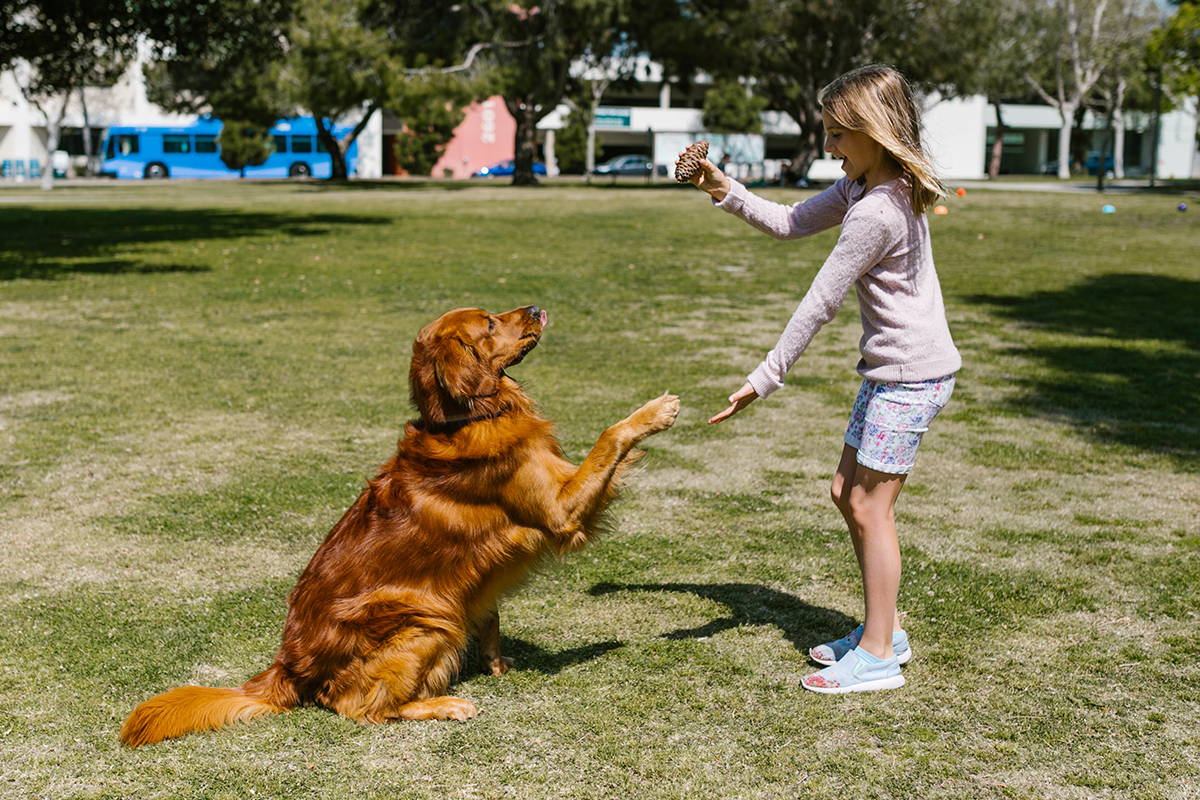 This will help your pets get used to your children being around and vice versa! It will also teach your children how to properly interact with pets, how to respect pets, and how to take responsibilities seriously because they are taking care of another living being. Once you feel like your pet and child are ready to start spending more time together, encourage positive interactions between them. This can include things like playing fetch together or going for walks. If you see your pet and child getting along well, be sure to praise them both so they know they're doing something right. Also, doing positive things like playing with pets or giving them treats while training will help your pet like your child even more!
8. Keep your children safe from harmful bacteria pets can cause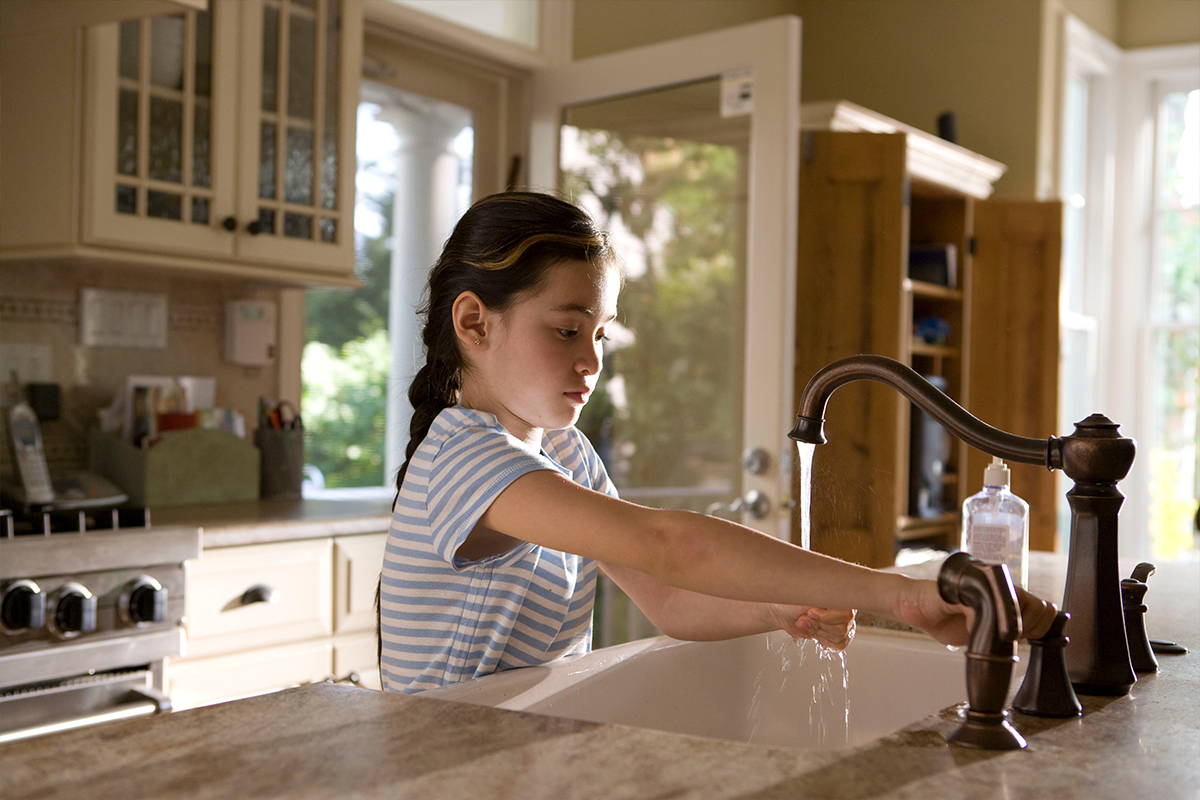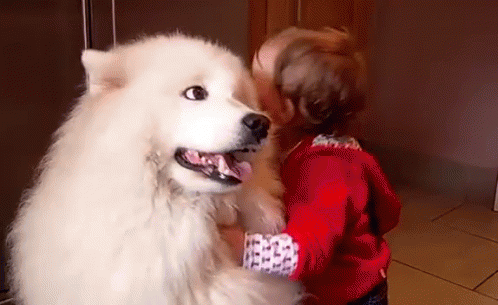 These steps may be challenging at first but just remember to always be patient! It may take a while for everyone to get used to each other. Just have faith that, with time, your children and pets will develop a strong bond. Pets can teach your children a lot of things like being responsible, respect, build self-esteem, and even teach them the cycle of nature! Follow these tips and you'll be able to help your pets and children form lifelong friendships in no time!
Share this with your fellow pet owners and feel free to leave a comment down below about tips and your experiences about pets and children, we would also love to read them!

Sign up to our newsletter down below & follow us on Instagram @sgsmartpaw to stay up to date with our weekly blog articles!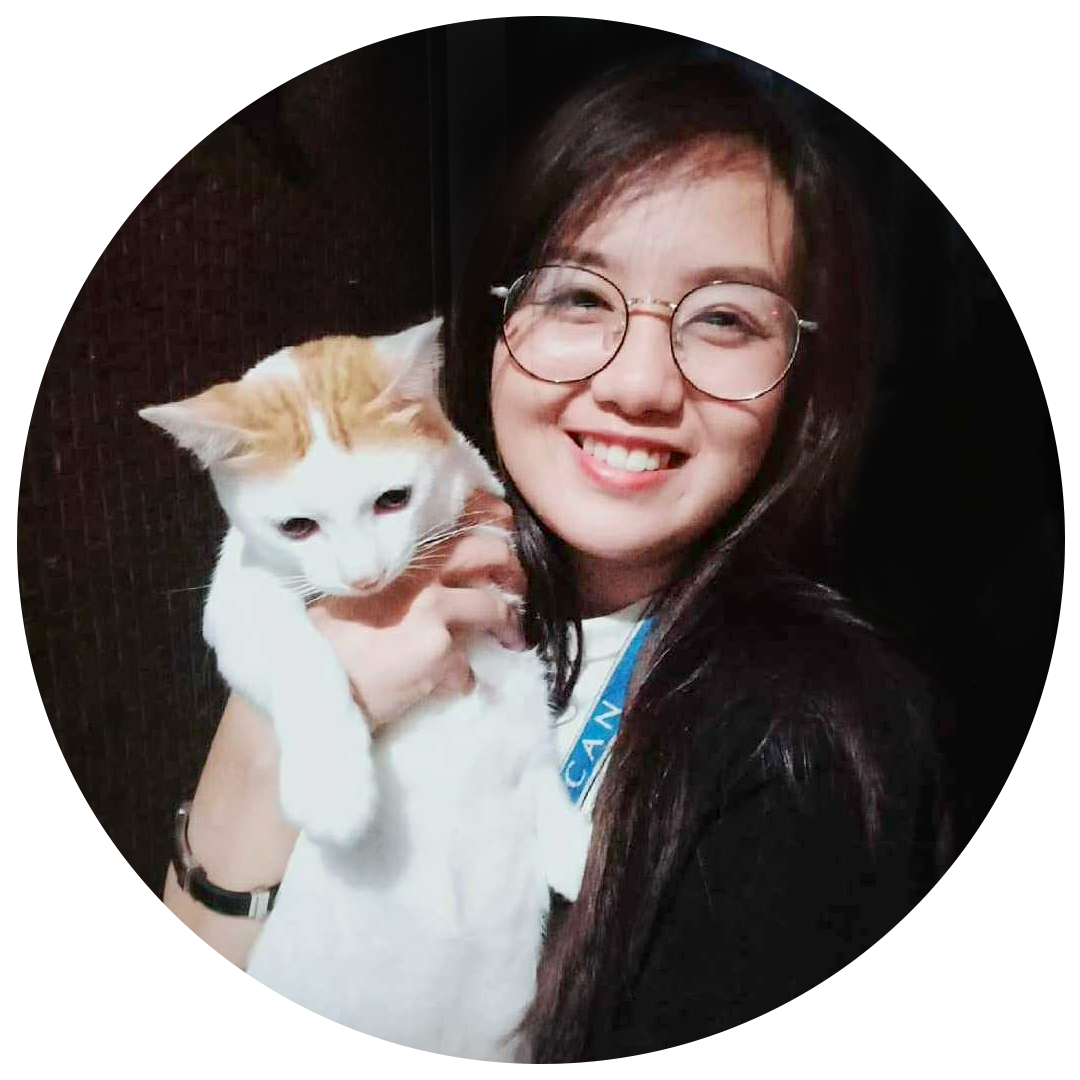 Hazel loves pets & she has owned cats, dogs, & even hedgehogs! She also fosters cats & dogs in need around her area. With her social media & copywriting background, she gladly shares her knowledge of pets through these articles!