Finding the perfect yet inexpensive Halloween costume for your pets? We've got you covered!

This Halloween season, dressing up your pet is a fun way to show your love and appreciation for them. But costumes can be pretty expensive & not to mention, some hard to find! In this article, we provided some fun DIY Halloween costumes you can easily create at home with inexpensive materials that you & your pets will surely love!
Join our mailing list and never miss a update!
Check out these easy-to-make yet fun Halloween costumes for your pets that you could try to make at home: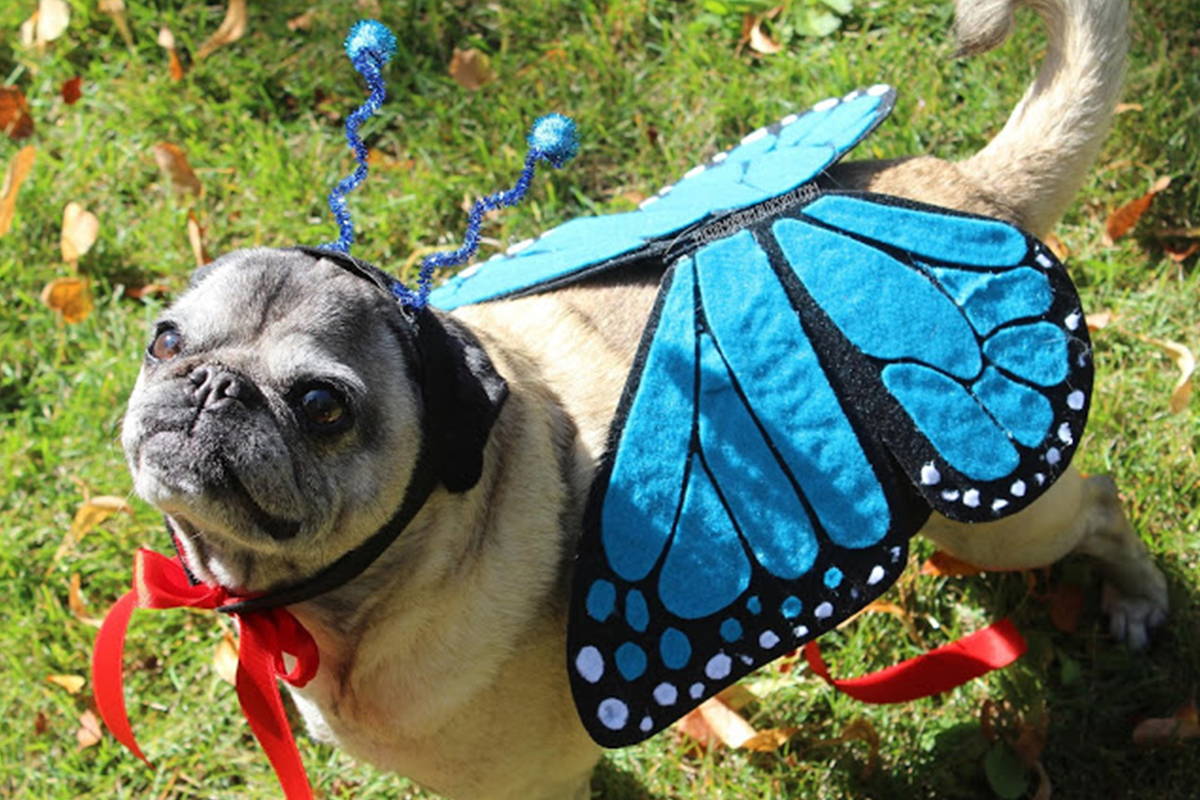 This butterfly costume is surely perfect for nature lovers out there! If you want to tone down the spooky vibe & opt to an adorable/gorgeous Halloween costume, then this one is for you & your pet! With just a little bit of sizing, cutting, & gluing, you'll achieve this gorgeous butterfly look for your fur babies! Whether for a dog or a cat (just need to size up or down depending on the size of your pet), a butterfly costume never gets old!
Materials Needed:
black stiff felt,
blue felt,
white felt,
ribbon,
a pipe cleaner,
2 pom poms,
a glue gun,
paper, &
scissors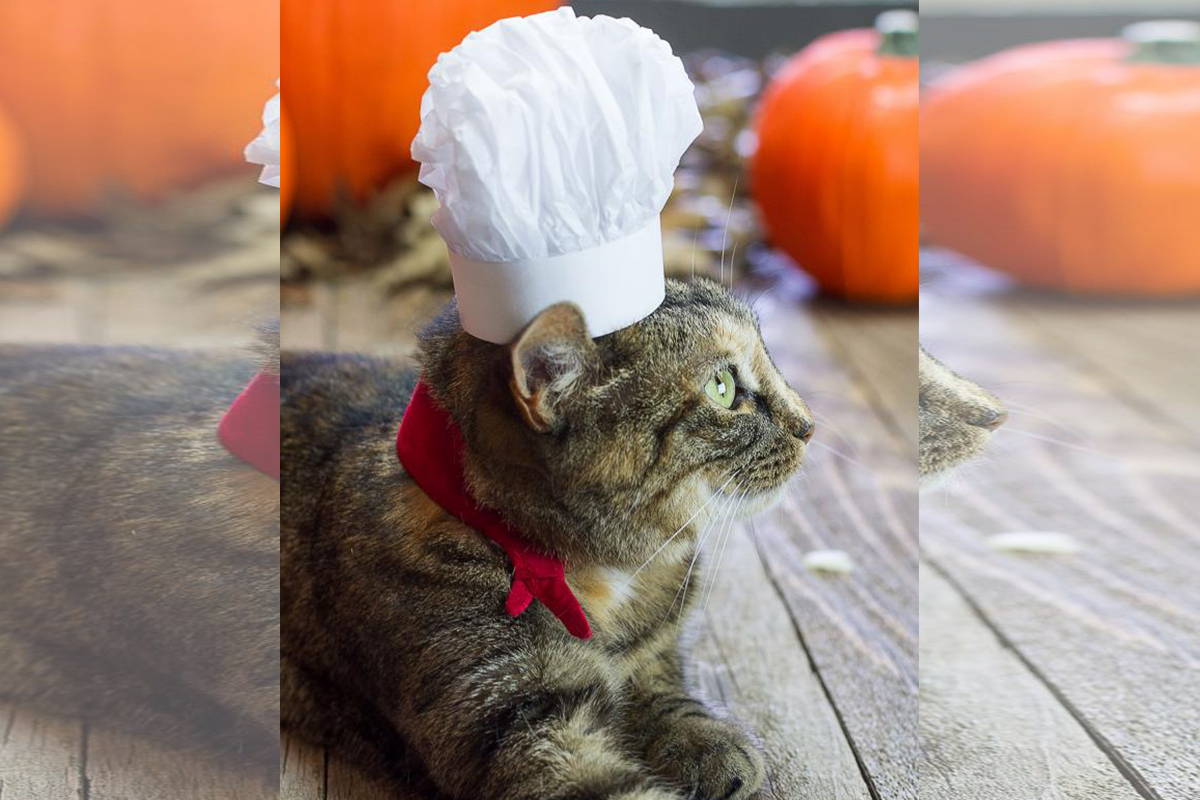 Get ready to witness the cutest chef ever with four legs with this Halloween costume! Plus, this one's really easy & inexpensive as you'll only need some tissue paper & a cotton fabric (or any fabric that you think will still look great for your pet)! Go clean & tidy up your kitchen & get this Halloween costume cookin' for your cat or your dog. If you're a chef, then get twinning with your pets with this costume now!

Materials Needed:
clear tape,
white tissue paper,
white card stock,
red cotton fabric square at least 18" long and 6" wide,
iron,
matching thread,
scissors,
ruler,
white elastic cording, &
hook-and-loop tape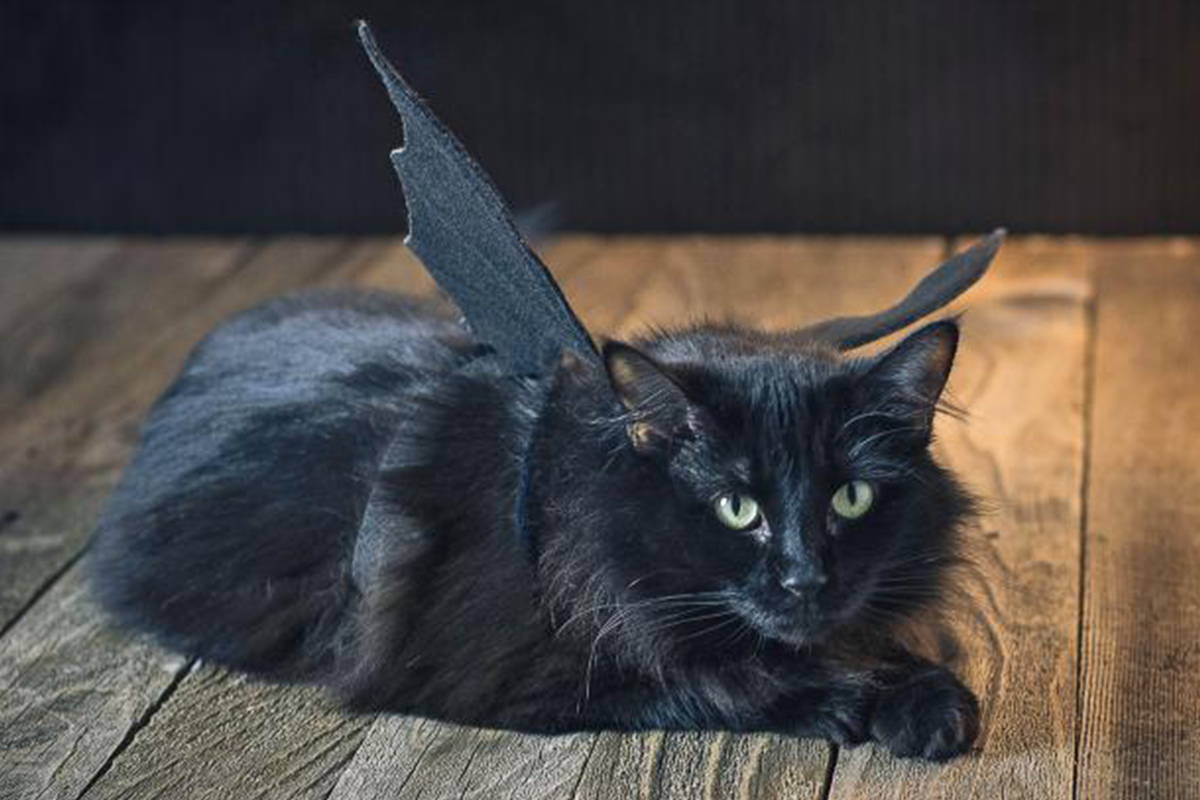 Dress your fur baby up with one of the most iconic Halloween costumes ever! This Bat Halloween costume of not only easy to make, but it's also comfortable & light for your pets to wear! Black cats & dogs usually rock this costume but feel free to customize for your pets. Get your fur babies flyin' for some tricks (or most likely treats) this Halloween!

Materials Needed:
clear tape,
scissors,
1/2 yard black felt,
craft knife,
fabric tape measure,
straight ruler,
black pipe cleaners,
spray adhesive, &
hook-and-loop tape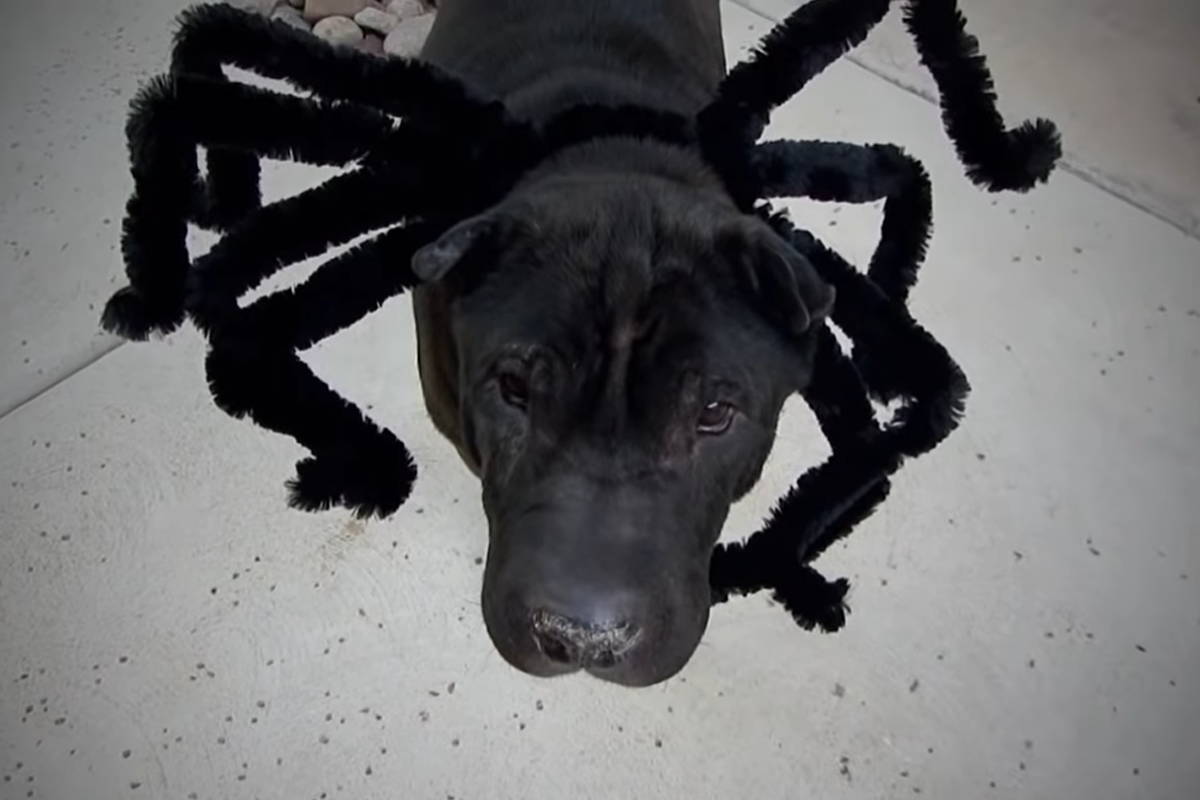 Now this is a spider I'm sure you won't be afraid of but you'll surely adore instead! With just some pipe cleaners & a collar, you can get them dressed up fast & easy, not to mention in an inexpensive way. This costume is great for pets who don't want to wear too much costume as they barely don't feel they have one on! Customize it with the color of your pet's coat to make it look more real in a way!
Materials Needed:
Pipe cleaners (75 regular or 2 giant pieces depending on the size of your pet. Less if your pet is small & giant pipe cleaners is recommended for large pets),
collar, & s
cissors
5. Teenage Mutant Ninja Turtle Costume
For all the fans of Teenage Mutant Ninja Turtles, get your paws up with this Halloween costume! If you're a fan of this show, you certainly have to dress your pet as one of the turtles this Halloween! If you have a green shirt lying around that you don't use anymore, then that's another sign you should make this costume! Just get a turkey pan for the shell & paint it green & some violet fabric (or any color you prefer) & voila! You have a TMNT Halloween costume for your fur baby!
Materials Needed:
Green shirt (Green pet clothes or green fabric your can sew for your pet if you can),
Turkey Pans,
Brown Paint,
Green Paint,
Mod Podge,
Ribbon,
Adhesive Velcro,
Hole Punch,
X-Acto Knife,
Paint Brush, &
Sponge Brush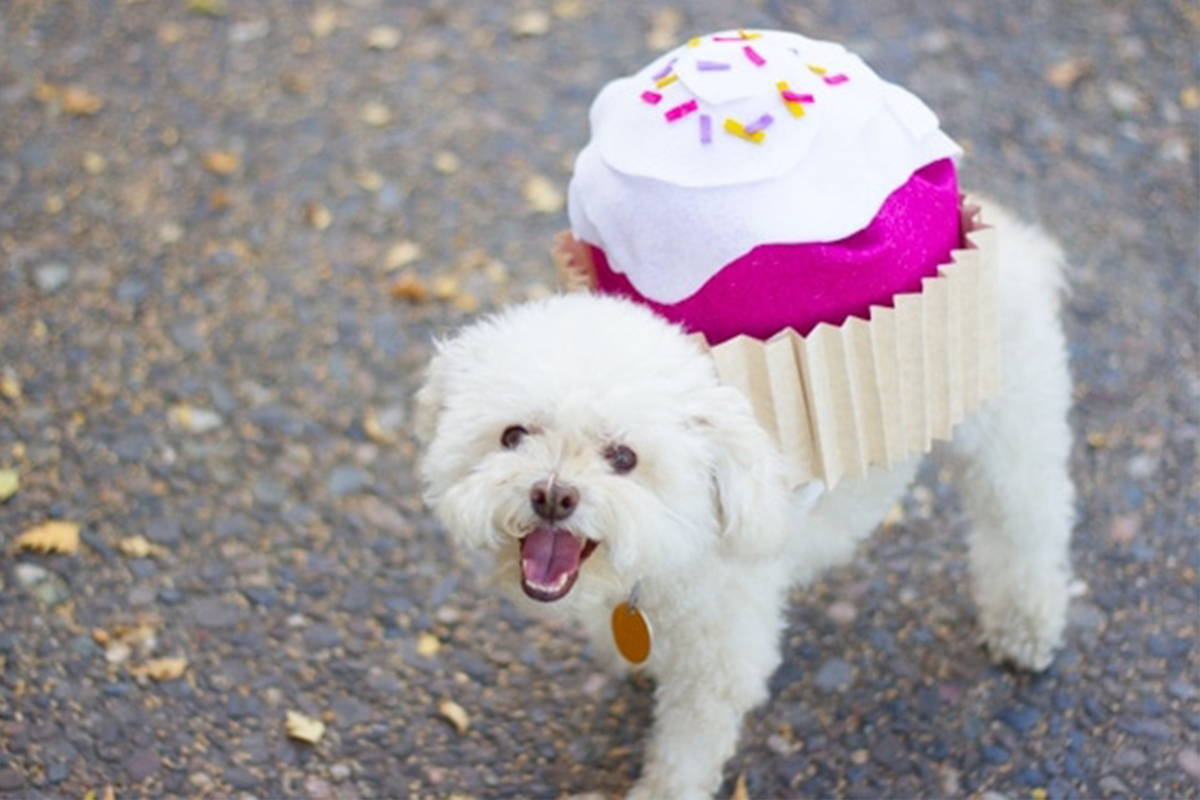 If you love cupcakes & baking already, then we're sure you'll love to make this Halloween costume for your fur babies! This might look heavy but the materials used for this costume is made sure to be lightweight so it won't be too heavy for your pets to wear. Turn your fur babies into the cutest version of themselves with this Halloween costume (but you can't eat them okay?)

Materials Needed:
7″ round paper mache box,
various colors of felt,
polyfill,
natural color, scrapbook paper,
3/4″ elastic,
scissors,
needle,
thread, &
glue gun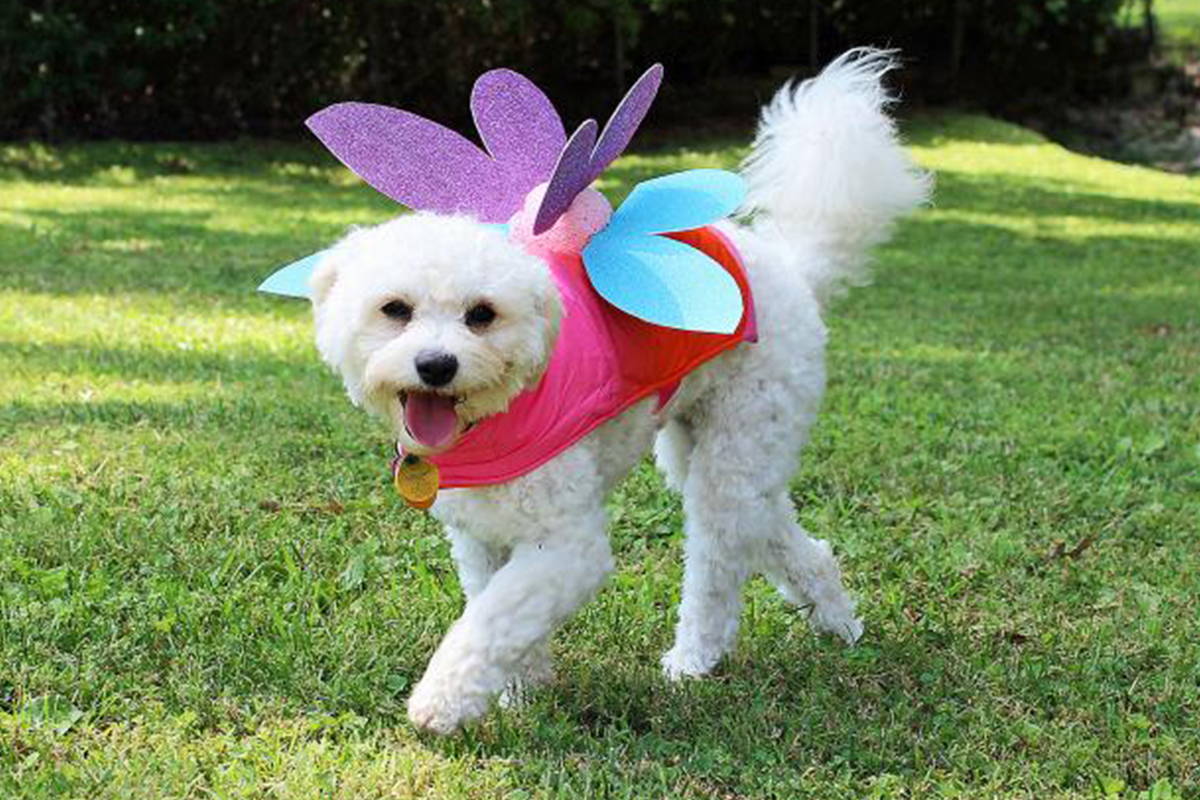 Add some magic with your pets this Halloween with this adorable Fairy costume! If your pets already loves to rock comfy pet jackets, then this one would be perfect for them. Don't worry if you can't sew because this costume requires no sewing, just gluing together will do. Materials are also lightweight so your fur babies can run & play as much as they can even while wearing this Halloween costume!
Materials Needed:
2 sheets of blue glittered card stock,
2 sheets of purple glittered card stock,
sharp scissors,
scrap paper for template,
pencil,
craft knife,
glue stick,
spray adhesive,
3", foam sphere,
serrated or electric knife,
old candle (optional),
hot glue gun and glue sticks,
clear glitter,
pink acrylic paint,
chip brush,
vest, jacket (or any other clothing item that attaches under their tummy) that snugly but comfortably fits pet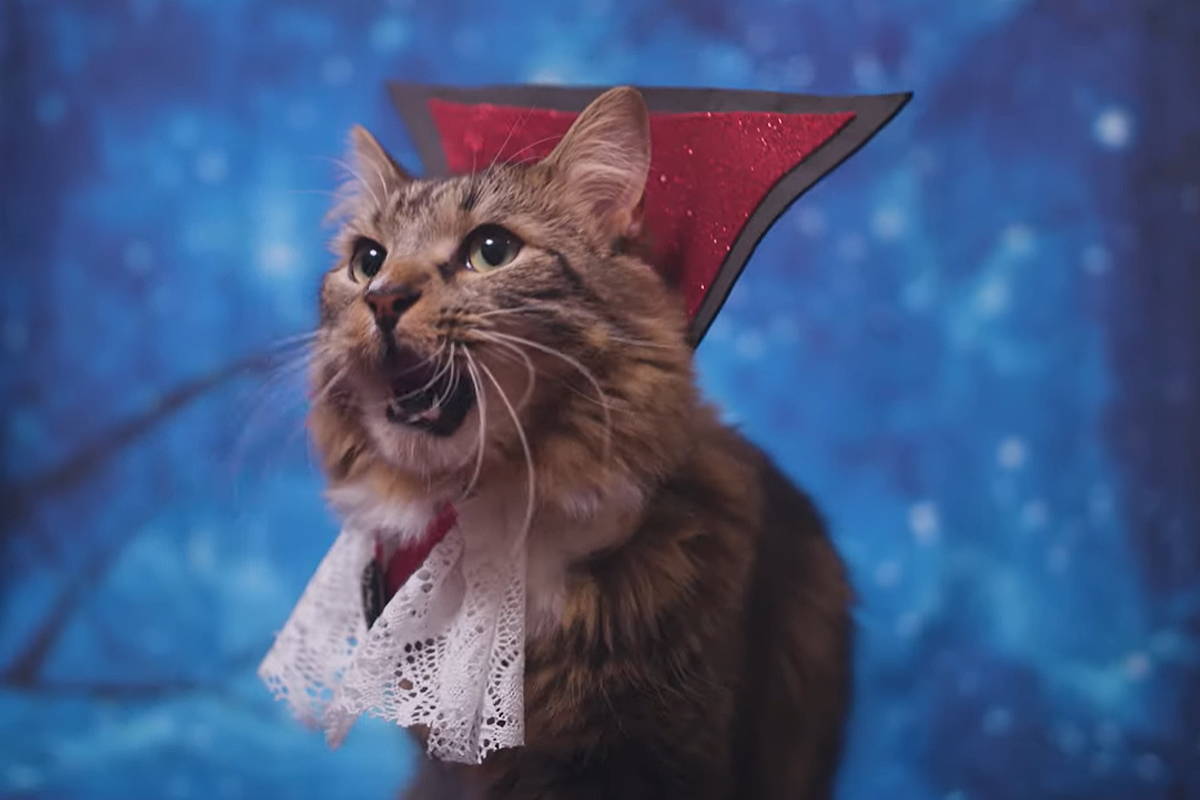 Now this Halloween costume will surely make your fur baby looking like the boss of all spooky creatures but still in a cute way! Dress your pets up into the iconic Count Dracula with just some simple & easy steps! No sewing required! Just make sure they don't suck your blood though (or maybe let them suck red treats instead?)
Materials Needed:
Black craft foam, glittery red craft foam, white lace (or any fabric you think would still look good for the costume), collar, glue gun & glue sticks, red ribbon, & small medallion (Diamond jewelry or can customize one yourself)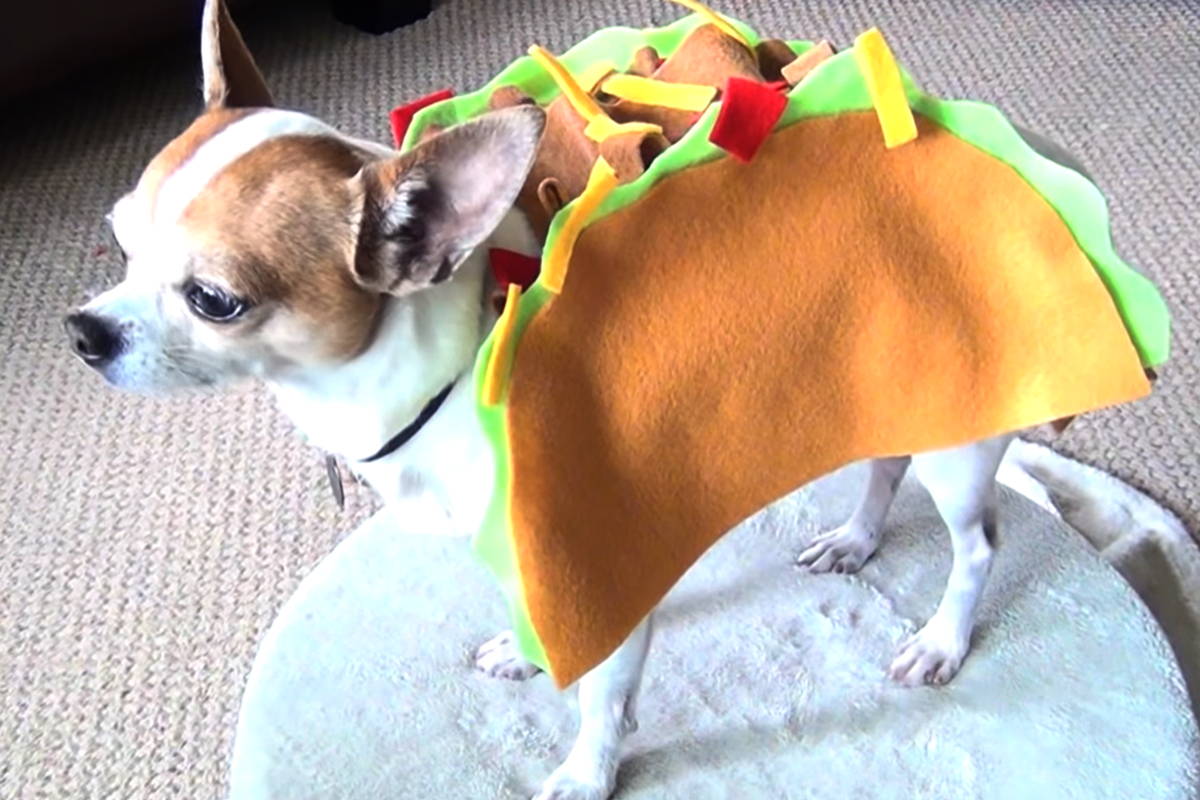 We don't know about you, but Tacos are surely one of our favorites! When we saw this Halloween Taco costume, we know we have to include this on our list! It may look heavy but the materials used for this are mostly just some felt papers. Yes, no sewing required so don't worry! If you want your fur babies to look as appetizing a Taco this year, then make this Halloween costume now! Don't eat them though, okay?

Materials Needed:
Felt papers (get colors for taco-shell, meat, lettuce, tomato, & cheese), fabric-tac (or glue gun & glue sticks), scissors, measuring tape, & velcro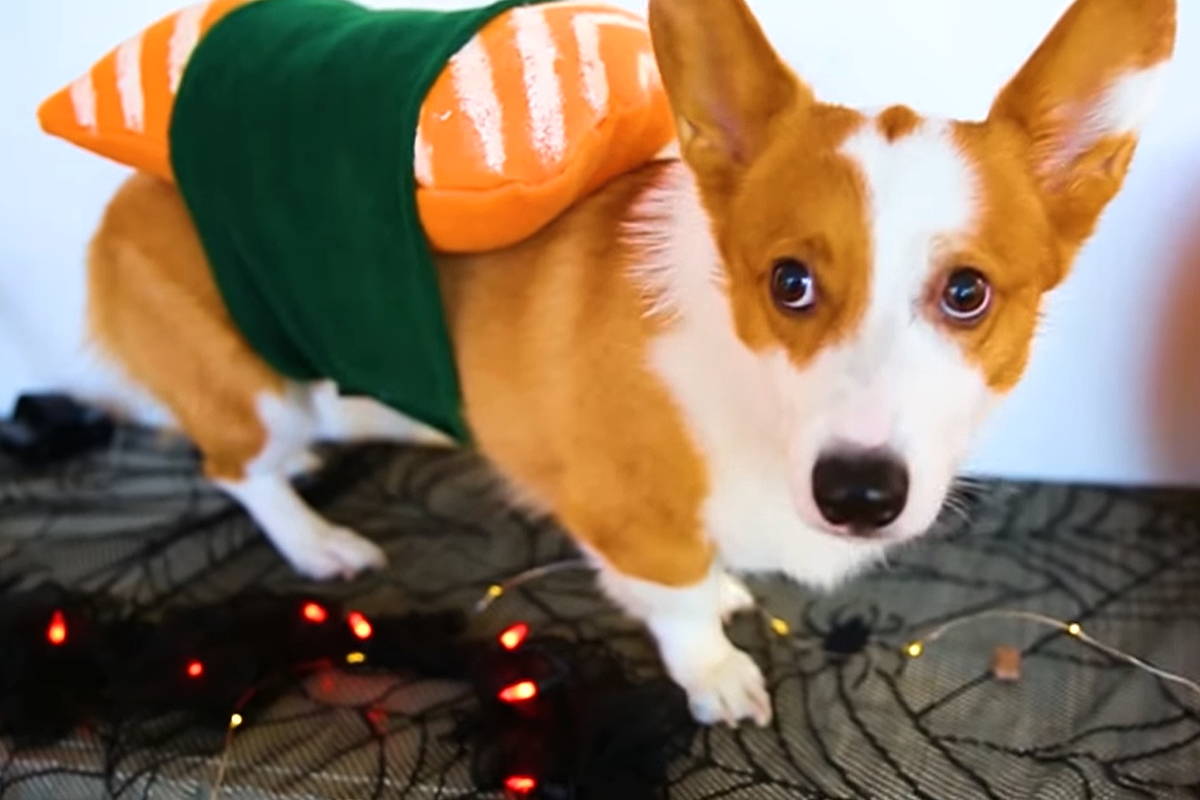 Lots of people already love sushi! But sushi as a Halloween costume for your pet? I'm sure you'll love it even more! With just some fleece & a little bit of decorating the details of salmon strips with white paint (make sure it's safe for pets), you got yourselves this adorable sushi Halloween costume! And again, don't worry about sewing because there's no sewing required for this costume.
Materials Needed:
Fleece (orange & dark green), glue gun & glue sticks (can also sew if you can), cotton batting (or even just cottons for stuffing), white paint (that's safe for pets), & bunker attatchments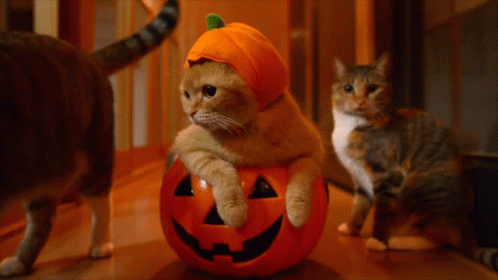 In the end of the day, it's not about how amazing or expensive your pet's costume is but the most important thing is they're comfortable as they wear it! So make sure your pets have tons of fun this season instead of hating every second of it as they wear their costumes! Don't forget to reward them with some treats (but not candy okay? Especially chocolates!) Happy Trick or Treat everyone!
Share this with your fellow pet owners and feel free to leave a comment down below about your pet's Halloween costume this year, we would also love to read them!

Sign up to our newsletter down below & follow us on Instagram @sgsmartpaw to stay up to date with our weekly blog articles!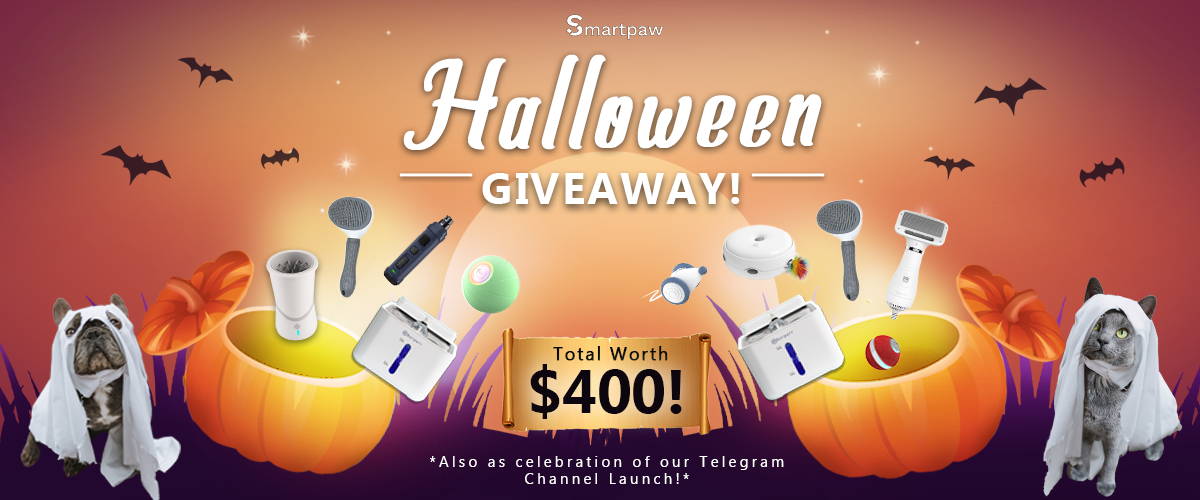 Don't miss our "Smartpaw Halloween Giveaway" where we are giving away 2 FREE gift boxes with our hottest & newly-launched products with a total worth of $400 for 1 lucky dog & 1 lucky cat! Giveaway ends on October 31, 2022!!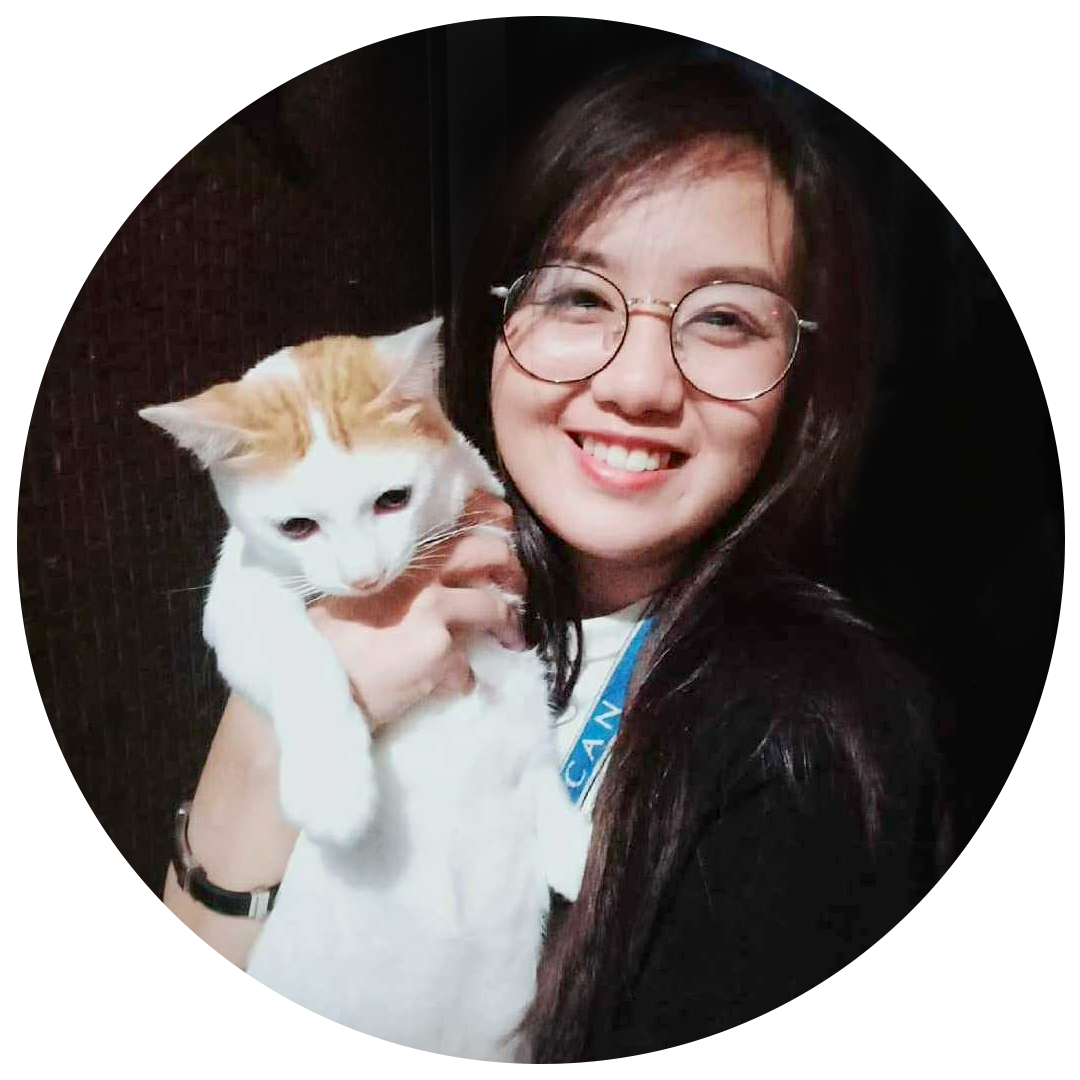 Hazel loves pets & she has owned cats, dogs, & even hedgehogs! She also fosters cats & dogs in need around her area. With her social media & copywriting background, she gladly shares her knowledge of pets through these articles!