Finding the right grooming service for dogs & cats can be difficult!

Are you looking for a professional pet groomer to help you groom your cat or your dog? It is important for your fur babies' health that they have the right grooming occasionally especially if they have long fur! This is why finding a trusted & safe pet grooming service is crucial for your pet's well being! But fret no more, we combed out the best pet grooming services there is in Singapore whether you have a dog, a cat, or even for small animals!

Join our mailing list and never miss a update!
Check out these best dog & cat grooming services in Singapore for your precious pet's grooming needs: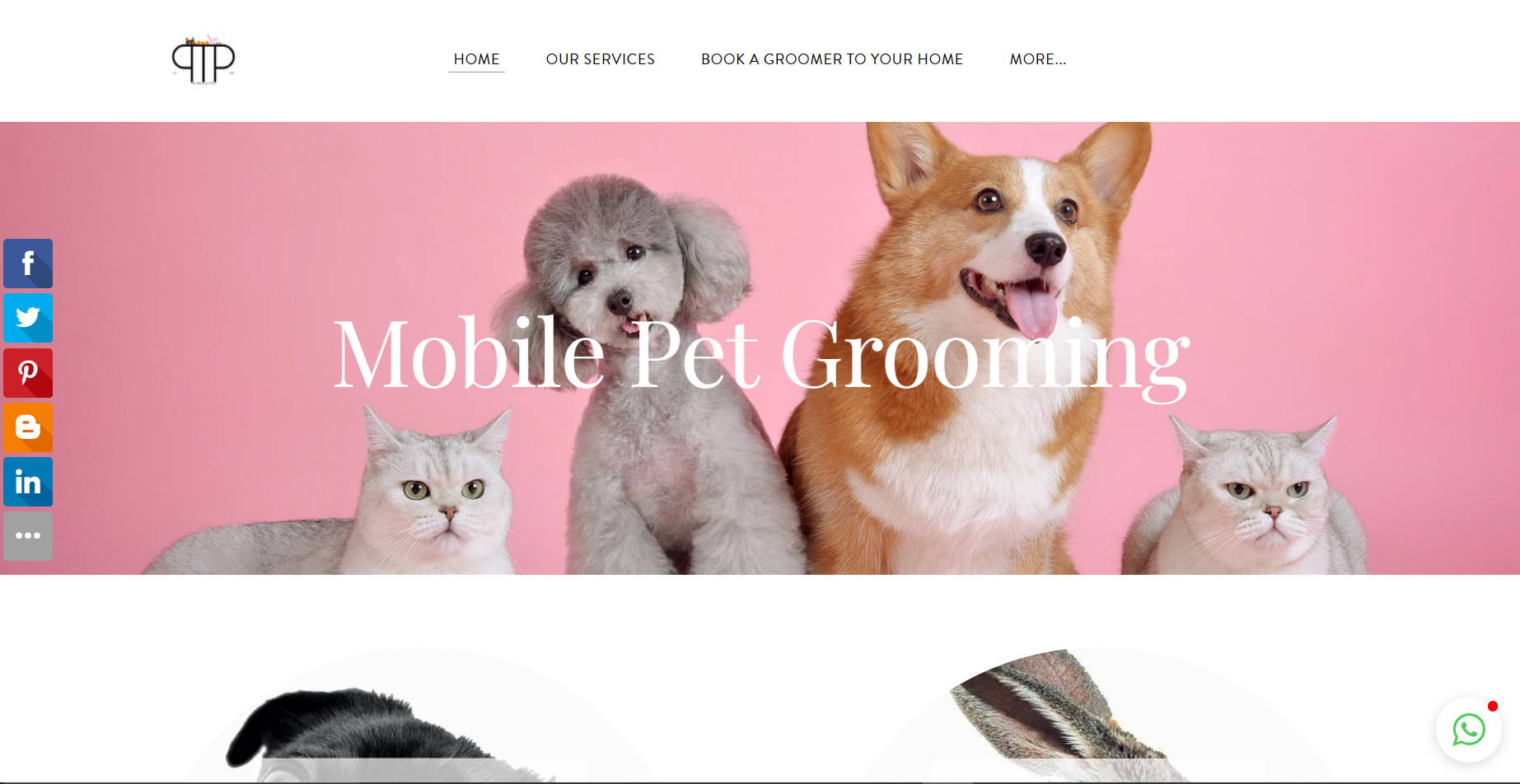 The Precious Pets is a certified pet salon that provides pet grooming services to cats & dogs (large breeds or small breeds), rabbits, and guinea pigs. They offer grooming pets at the comfort of your home which is perfect for pets who suffer from separation anxiety. Their staff of groomers or experienced & trained as well so no worries if you think your pet will give them a hard time, they know what to do! They offer a wide range of pet grooming service like getting your pet a haircut, brushed, groomed and styled by their professional pet stylists, bath and shampooing, ear cleaning, nail trimming and cleaning of teeth.
Surrpaws is an animal clinic/pet salon which can not only help you with your pet's grooming, but for their checkups as well! It caters both cats & dogs too. It has staffs that's is trained & experienced pet groomers & even veterinarians, so you can be at ease with your pet's grooming. You can get your pet's routine check-ups (so you'll know their current health status) & to special services at an affordable price! You can rest assured that Surrpaws' staff can safely groom your pet as some of them are pet groomer & a veterinarian at the same time!
Website: surrpaws.com
Operating Hours:

9:30am-7pm Monday & Thursday; 9:30am-8pm Tuesday-Wednesday & Friday-Sunday

Price:

Dog Grooming

,

Cat Grooming
Contact Details:

+65 8845 7183

/ surrpaws@gmail.com

Address:

590 Montreal Link #01-21 Singapore, Singapore 750590
Awesome Pawsome is a professional & innovative mobile house-call pet grooming that offers to groom your pets (whether they are dogs or cats - large breeds or small breeds, & even fish!) in your house instead of going to a specific place. This is a great option for pets who doesn't like being brought to the groomers & has social anxiety! All their groomers are experienced & undergone training at pet grooming schools. They also offer de-ticking/de-flea treatment. Plus, you can monitor them while they undergo grooming & be with them so they don't experience so much stress while grooming. They cater their pet grooming services in the entire island of Singapore so wherever you, just give them a call (but remember to book 3-7 days ahead).
Fur & Away offers a wide range of services from pet grooming, pet boarding, pet training, & so much more! For grooming services, they offer full grooming to something as simple as de-tickling & de-matting. Since Fur & Away is a pet boarding facility, you can drop your fur babies off if you need someone to take care for them for a long period of time & also ask for them to be groomed at the same time! They are proud of their professionally-trained staff, pet specialist stylists, & skin problem consultants. Their facility has floor to ceiling glass walls & fully equipped & top-quality grooming equipment!
Website: furnaway.com
Operating Hours:

10am-6pm Wednesday-Monday; Closed on Tuesdays

Price :

Click

here

for grooming details / inquire for pricing

Contact Details:

+65 6853 7549 /

info@furnaway.com

Address:

445 Sembawang Road, Singapore, Singapore
Pet Lovers Centre doesn't only offer pet grooming services but is also an online pet store that offers food and accessories for cats, dogs, reptiles, and other domesticated animals! They even have nurseries specifically for puppies and kittens as well. For grooming, they offer nail trimming, fur shaving, ear cleaning, conditioning, brushing, & even dental services. You may also use Pet Lovers Centre's hair styling services to polish your cat further. The best part is Pet Lovers Centre has 13 locations throughout Singapore where you can get your pet groomed, boarded, or get checked by a veterinarian. You can just choose the nearest branch near you!
Website: petloverscentre.com
Operating Hours:

10:30am-10:30pm Daily

Price:

Click

here

for pricing

Contact Details:

Click

here

& choose a branch
Petronize is a pet care service provider that offers pet grooming & pet boarding for cats, dogs, rabbits, & other small animals. They also sell goods like food, vitamins, & pet accessories as well such as traveling bags & glass cages for tortoises, rabbits, & other small animals. For their grooming services, it is supervised with professionally-trained staff which will bathe & groom your pet. They pride themselves in pet's health & welfare so if you need to go somewhere for a long period of time & need someone to take care of your pets, their daycare center is great for dropping off your pets. They can socialize, rest, & even groomed at the same time while you're away!
Website: petronize.sg
Operating Hours:

10am-6pm Wednesday-Monday; Closed on Tuesdays

Price:

Click

here

to book appointment & inquire for pricing

Contact Details:

+65 9871 7593

/ enquiry@petronize.sg

Address:

Blk 18 Upper Boon Keng Road #01-1135 Singapore 380018
Loving Pets is a pet grooming salon that solely uses herbal & organic products for their services like basic baths, mud masks, skin healing treatment, & their full grooming. Perfect for pets with sensitive skin! Loving pets prides itself with their affordable & reasonable prices so all pet owners can afford to groom their fur babies. Their rooms also have surveillance cameras & see-thru panels to allow pet-owners to monitor their pet's grooming process. You can also buy the products with free delivery with minimum spend of $80 anywhere in Singapore! This is so the results from their grooming can be maintained They are also open even on Public Holidays! We advice to book in advance as they can be pretty packed sometimes.
Website: lovingpets.com.sg
Operating Hours:

11am-9pm Tuesday-Saturday; 11am-6pm Monday; 12:30pm-9pm Sunday

Price:

Click

here

for pricing

Contact Details:

Whatsapp on +65 8688 1680

/ lovingpets168@gmail.com

Address:

168 East Coast Road Singapore 428874
Likeable Pets offers mobile house-call pet grooming services for dogs, cats, & rabbits. No need to go to a specific location as they can groom your pet in the comfort of your home! With 6 years of experience, rest assured your pets is with pet groomers that are experienced & which handled thousands of pets. Rest assured your pets are in good hands! Wherever you are in Singapore, they are willing to go there for your pet's grooming needs.
Petitudo prides itself with its all-natural premium pet grooming services & products! They also offer affordable yet nutritious fresh pet food. Their motto is to "Say NO to Chemical Intervention! " which is why they do their best to provide products that are chemical free -- all natural! Their professionally-trained staff also handles pet grooming services & sells their natural products at day & works hard to some up with innovative all-natural formulation that's packed with nourishing ingredients to keep your fur babies free of toxic residues & harmful preservatives for the long term at night.
Website: petitudo.com
Operating Hours:

9am-5pm Daily; Closed on Public Holidays

Price:

Click

here

for pricing

Contact Details:

+65 98476050, +65 64512845

/ hello@petitudo.com

Address:

15 Thomson Hills Drive,

Singapore 574759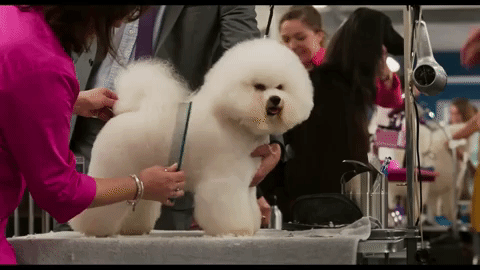 It is important to remember that your pet's occasional grooming must not be skipped! Doing your own research & inquiring before going to your chosen pet grooming service/salon is important to make sure it is the right fit for your fur baby. Get ready to meet the cutest pet you'll ever see after you find the right dog or cat grooming service for them!
Share this with your fellow dog owners & feel free to leave a comment down below about your experiences with pet grooming & which one do you think is the best so far, we would also love to read them!

Sign up to our newsletter down below & follow us on Instagram @sgsmartpaw to stay up to date with our weekly blog articles!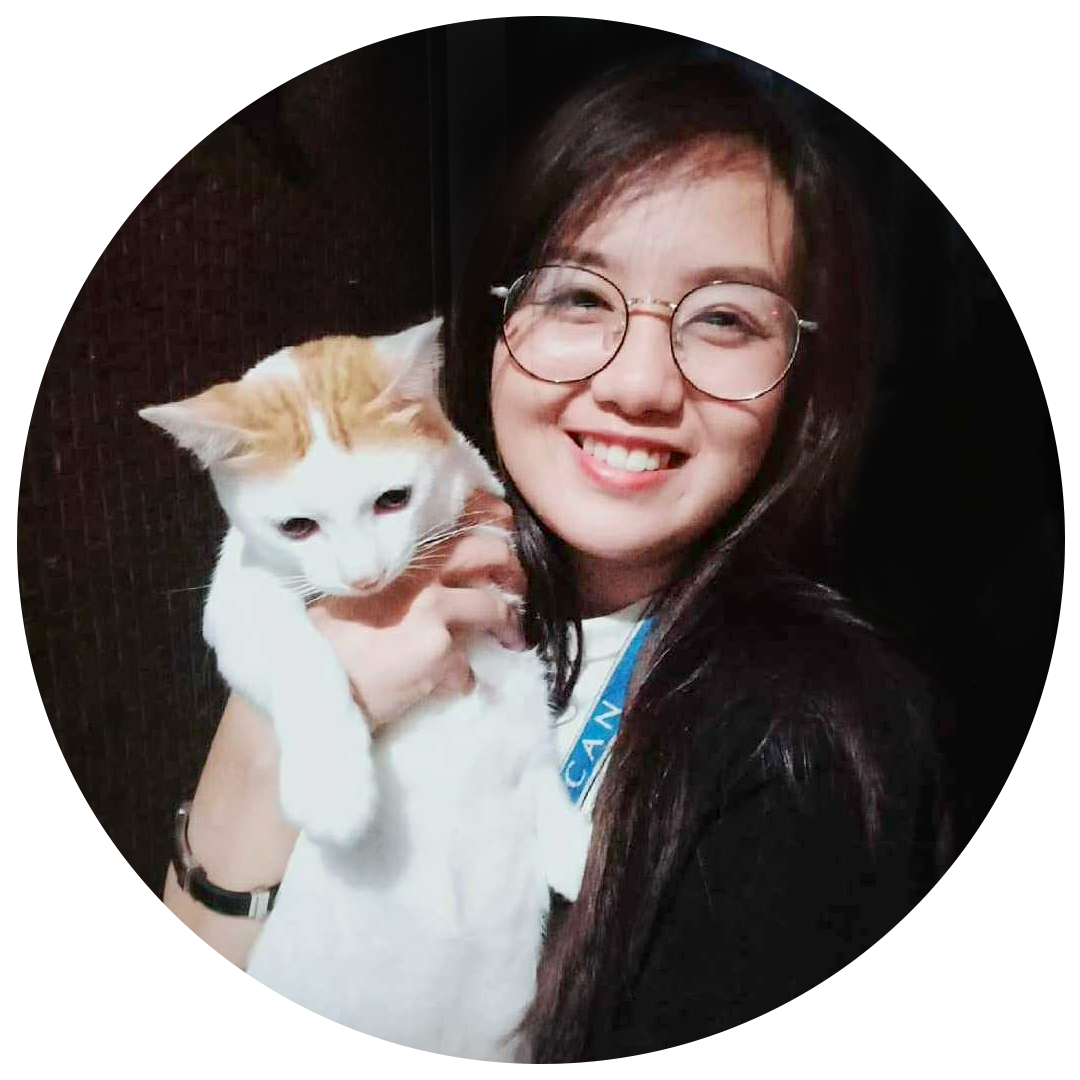 Hazel loves pets & she has owned cats, dogs, & even hedgehogs! She also fosters cats & dogs in need around her area. With her social media & copywriting background, she gladly shares her knowledge of pets through these articles!